Jason Aldean won his third straight entertainer of the year award at the 53rd Academy of Country Music Awards held Sunday night in Las Vegas, while Carrie Underwood also took to the stage for the first time since suffering a fall late last year.
"Thanks to everybody who reached out to us [and] showed us love and support over the last six months," said Aldean, who was performing his set as the Route 91 Harvest Festival massacre in Las Vegas unfolded back in October. He acknowledged the victims, saying they were "always in our hearts...and we love Las Vegas -- Vegas strong."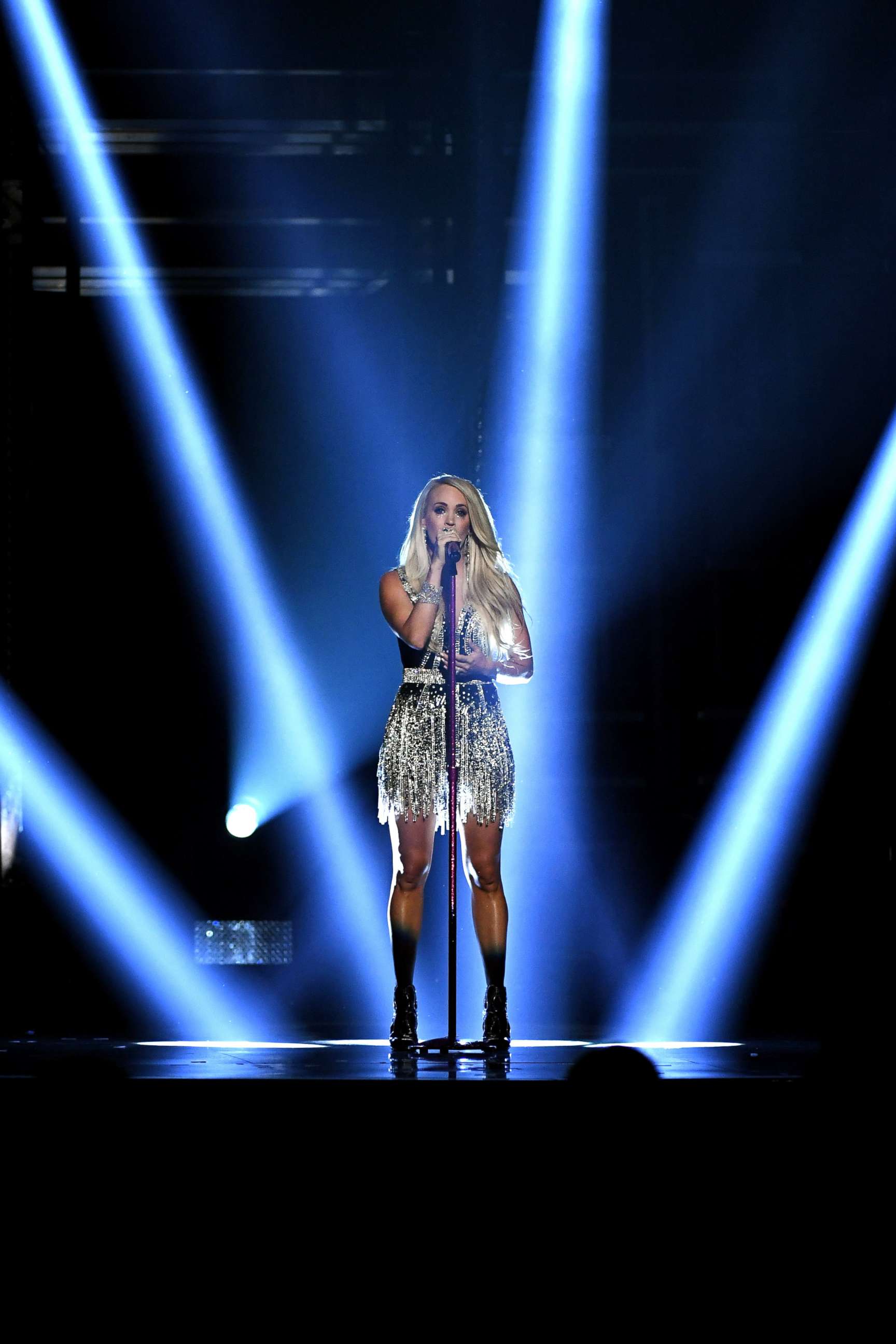 Aldean -- along with Miranda Lambert, Luke Bryan, Maren Morris and Thomas Rhett -- opened the show, saying they wanted to open with "something that shows what it's like for our country music family to be back in Las Vegas for the first time since Oct. 1."
"We thought about starting with a song, but it's a lot bigger than a single song," he continued. "It's everything you'll hear tonight -- the songs that bring us to our feet, make you want to pull someone close, or just live in the moment. Nothing can take that away from us."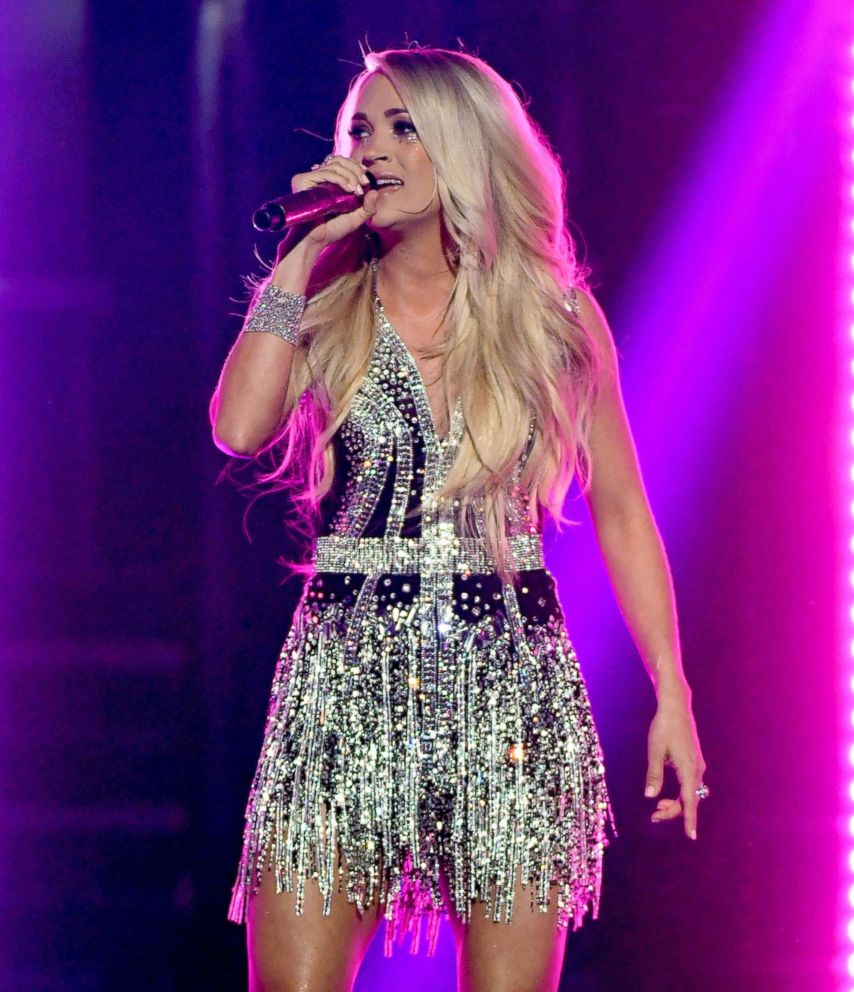 Underwood performed for the first time since suffering a fall at her home in November, resulting in injuries that required surgery to her wrist and more than 40 stitches to her face.
The country star looked to be in good spirits and recovered from her injuries, as she received a standing ovation following the debut performance of her song, "Cry Pretty."
Other big winners from the night included Chris Stapleton -- who wasn't in attendance -- taking home male vocalist honors, along with an album of the year nod for "From a Room: Vol. 1."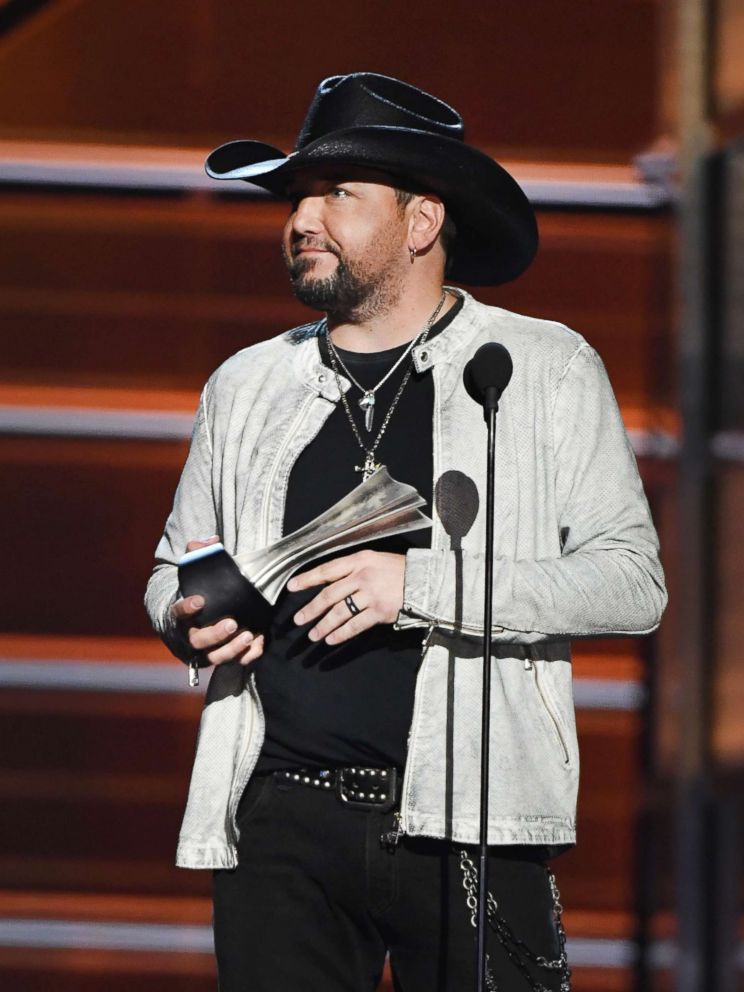 But that wasn't even the best news of the night for Chris. While accepting the award on his behalf, host Reba McEntire revealed that his wife, Morgane, had just delivered twins. "We just found out that those little rascals came a little bit early," McEntire announced. "Hot off the press! Twin boys!" Sunday was also Stapleton's 40th birthday.
It was also a big night for Miranda Lambert, who took home her ninth consecutive female artist of the year award, as well as song of the year honors for "Tin Man." The two trophies now give her the record of the most wins in ACM history.
"I love country music, it is my entire life...I dedicate everything I have to it, Lambert said while accepting the female vocalist award. "For y'all to care so much about what I'm doing, I'll never, ever take it for granted."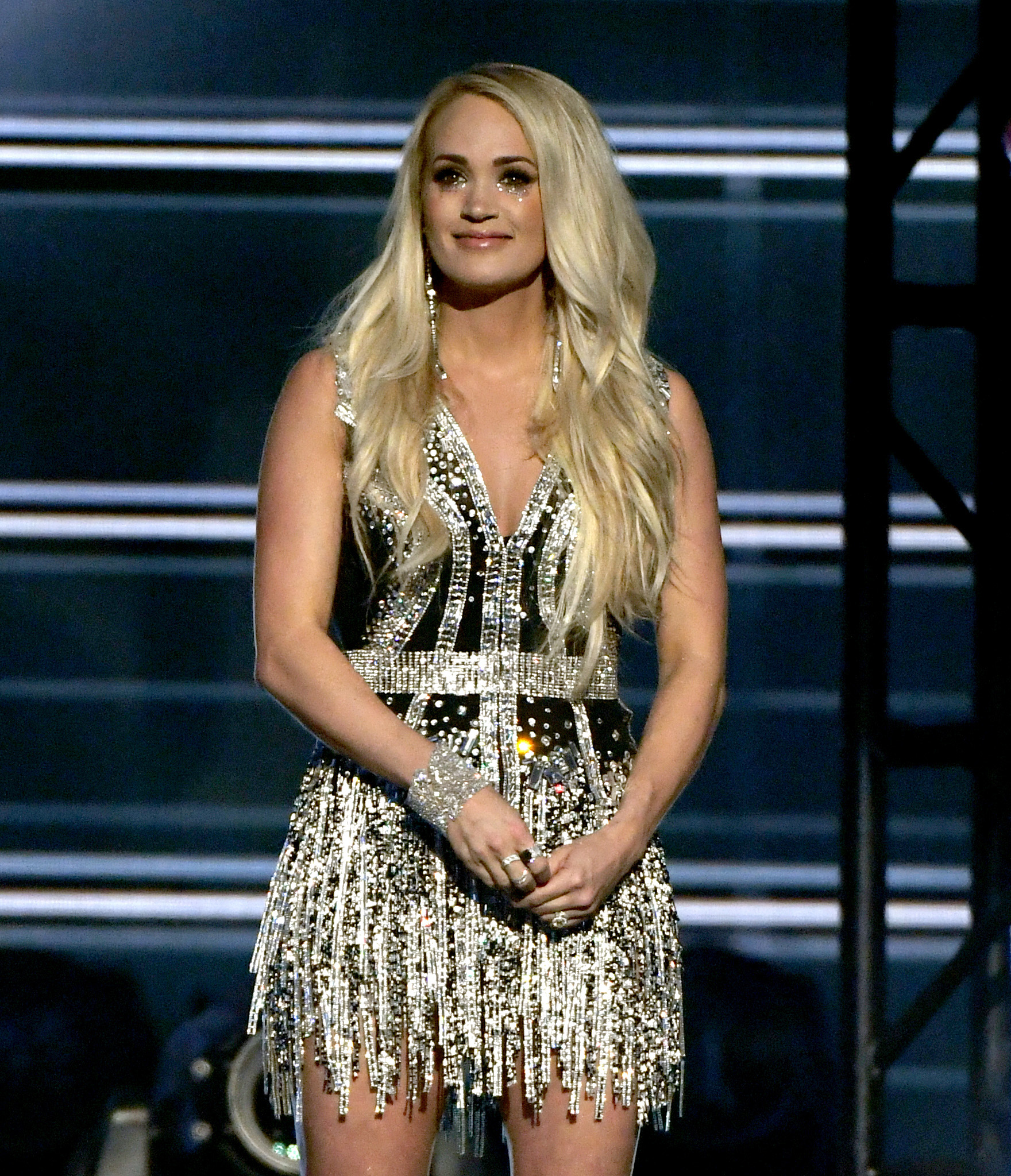 The ACM also debuted "ACM Flashbacks" on Sunday, this year honoring three classic country songs from 1993. Toby Keith and Blake Shelton performed Keith's debut single "Should've Been a Cowboy"; Alan Jackson and Jon Pardi teamed up for Jackson's ACM award-winning hit "Chattahoochee"; and Reba was joined by Kelly Clarkson for McEntire's hit, "Does He Love You," originally recorded with Linda Davis. Reba even broke out the infamous super low-cut red dress that shook country music fans when she wore it 25 years ago.
Other performers included Kenny Chesney, Maren Morris, Florida Georgia Line and Bebe Rexha, Kelsea Ballerini and Keith Urban.