In "Cobra Kai," the "Karate Kid" sequel series out now on YouTube Red, there are a lot of familiar faces, but one is noticeably missing from the fold.
Pat Morita played the famed Mr. Miyagi, the mentor figure to Ralph Macchio's Daniel Larusso in the classic film that first hit theaters 34 years ago. But Hollywood lost Morita in 2005 to kidney failure.
The show made sure to make little mentions to Larusso's iconic sensei, but there's one episode in particular that can be viewed as a tribute to the acting legend.
Warning - Spoilers ahead for "Cobra Kai"
In the middle episodes, Larusso has lost his way a bit and needs to go back to the basics.
He turns to his old friend and goes to see his gravestone.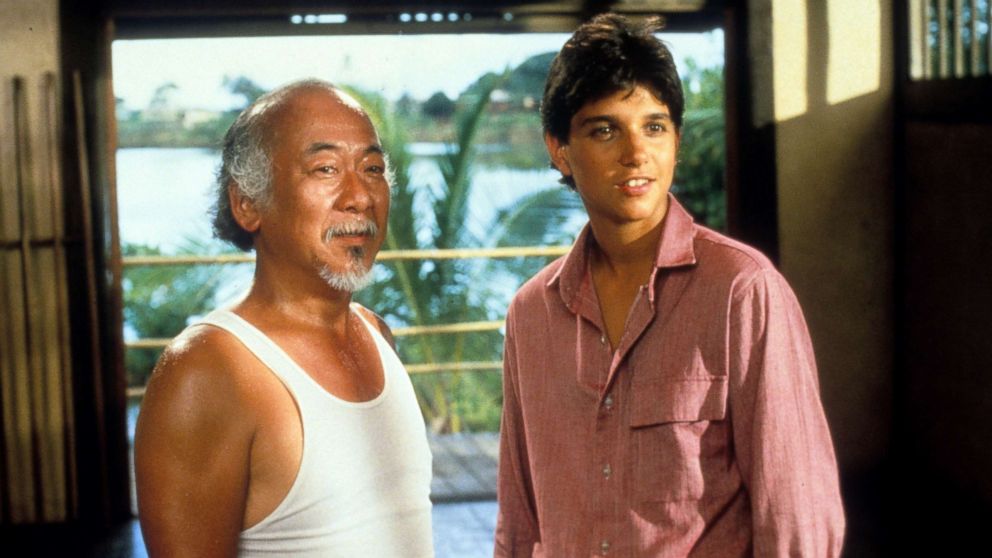 "It was really important to me to have that in the show," Macchio told ABC News about the tribute.
In the scene, Larusso reconnects with his mentor and there is a special moment, where once again, Miyagi was able to inspire his former student on the best way to proceed.
Macchio said he wanted to make sure there were little Miyagi moments "peppered throughout" the series and that he told the producers and writers that early on. Some of these include the famous Bonsai tree, the crane kick and more.
"[He] has to be part of Larusso's life even if he falls off the rails," he said. "It was easy to do and pay that kind of respect" to him.
Macchio continued, "He was the human Yoda for America ... as a teen, you want [Miyagi as your] mentor."