Ralph Macchio Remembers Pat Morita 30 Years After 'Karate Kid'
"You could argue there's nobody else," who could play Miyagi, he said.
October 10, 2014, 2:32 PM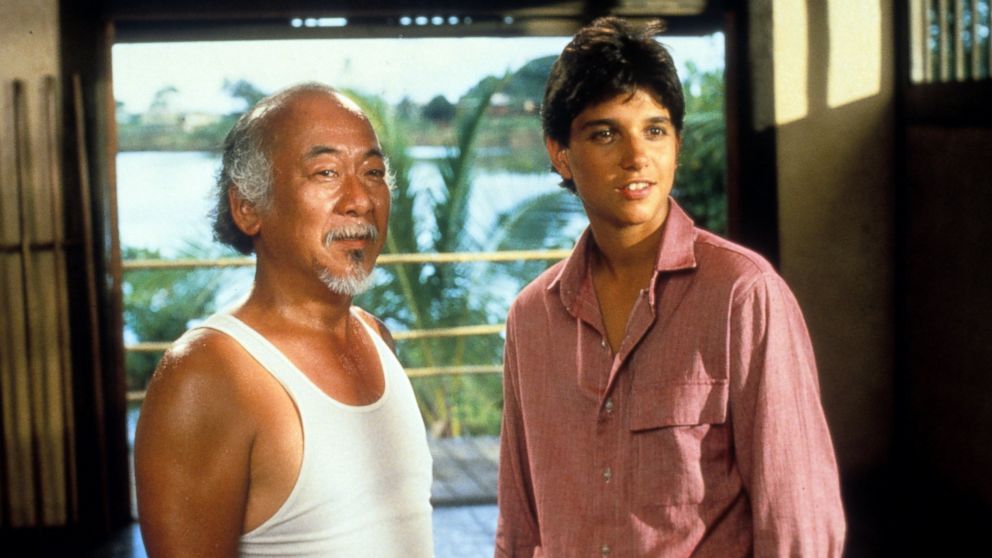 — -- Pat Morita had a rich career in movies, but most of the world remembers him as Mr. Miyagi from 1984's "Karate Kid," a film where the California native even nabbed an Oscar nomination for Best Supporting Actor.
Morita died in 2005 of kidney failure at the age of 73, more than two decades after the iconic movie's release. The actor, who had been active in films for more than 40 years, was able to see how the movie shaped pop culture and how ingrained it's famous quotes like "Sweep the leg" and "Finish him" became in our society.
But it wasn't always that way.
In fact, the film's other protagonist and all-around good guy Ralph Macchio, 52, said he never knew the movie would be as big as it was and still is to this day. He just knew there was something special between him and Morita -- something that would translate to the on-screen bond that was Daniel and Miyagi.
"What I did feel when we were making the movie is that Pat Morita and I had a natural organic ease in our acting styles," he told USA Today Sports' For the Win. "Those scenes just really – I don't know how to describe it. If there was anything evident on that set, it was evident that relationship was very natural and real."
For the Win even brought up 1983 audition videos that Morita and Macchio are featured in, but not in the same room reading together. Even though they had never met, Macchio says you can see they were a natural fit for the characters.
"Even in those audition scenes, you see Miyagi and Daniel there," he added. "Those were just cold reads. Those were walk ins. John [Avildsen, the director] talked about the characters a little and go."
He continued, "Those takes were done without any direction outside of explaining what the scene was and who the character was. It's not terribly far from what's the polished version on the screen. It informs you on how important casting is and how important the right actor in the right role is. I was just the right kid at the right time and Pat was the right actor at the right time."
Macchio went out on a limb and predicted what he thinks Daniel LaRusso would be doing now, three decades later.
"I think LaRusso would be a family man," he said. "I think all the Miyagisms made him a good family man and decent dad. I'm sure if his son was picked on he'd know how to answer some of those questions. I think LaRusso should turn out to be exactly what we want him to be. Middle-working class guy, successful and after being screwed [over] by all these women in the two or three movies ... he ends up finding the right one."