"Dancing With the Stars" pro Cheryl Burke is opening up about her struggles with sobriety.
Earlier this week, the two-time Mirror Ball champion spoke candidly about her sobriety in a video posted to her YouTube channel, saying lately, staying sober has been a challenge for her.
"It is extremely powerful to be able to confess and to do so before anything, God forbid I relapse," Burke told "Good Morning America" in an interview. "But I just needed something more to help me feel like I'm not alone."
In her YouTube video, Burke said that a recent trip to Hawaii brought back the urge to drink alcohol again.
"I think us being in Hawaii, you know, just that carefree like feeling of being under the sun, my husband may have had a glass of champagne [and] my sense have come back even stronger ever since I decided to stop drinking," she said in her video. "So like the smell of it, I missed. But then I just try and like fast forward my life. Let's say I do have one drink and I fast forward and it just ends up me falling into this rabbit hole of it's never just one drink."
Burke, who decided to give up alcohol when she got engaged to her now husband, Matt Lawrence, has been sober for two years. While speaking to the "LadyGang" podcast in September 2020, she said she wanted to walk away from her past addiction and said she didn't want to end up like her late father, who she said was an alcoholic.
Before she got sober, she said she was a "party girl" and that drinking "became an everyday thing" for her.
"I was on TMZ every day practically going out seven nights a week, and then I just took it to the next level and it became an issue," she told "Good Morning America" in October at the time.
In her YouTube video, she said she got sober in an unconventional way, turning to therapy rather than attending a 12-step program. Burke admitted that she was considering it.
"I've thought about joining one, but I've never really took that step," she said. "But then I'm starting to kind of reconsider. Maybe it's something that I need to do."
So, Burke told ABC News' Kaylee Hartung that just days ago, she went to her first Alcoholic Anonymous Meeting, which she says she found with the help of her former "Dancing With the Stars" partner, AJ McLean, who's also in recovery.
"I needed help, I knew that if I didn't take that step forward to be a part of Alcoholics Anonymous, I don't know … I don't know if I'd be sitting here today with you," she said, adding that her hesitation about attending a meeting in the past was because of social anxiety.
"The thought of having to be with a new group of strangers in a way really ate me alive," she said. "But I've realized that I needed to be able to hear other people's stories, other people who struggle with alcoholism and addiction."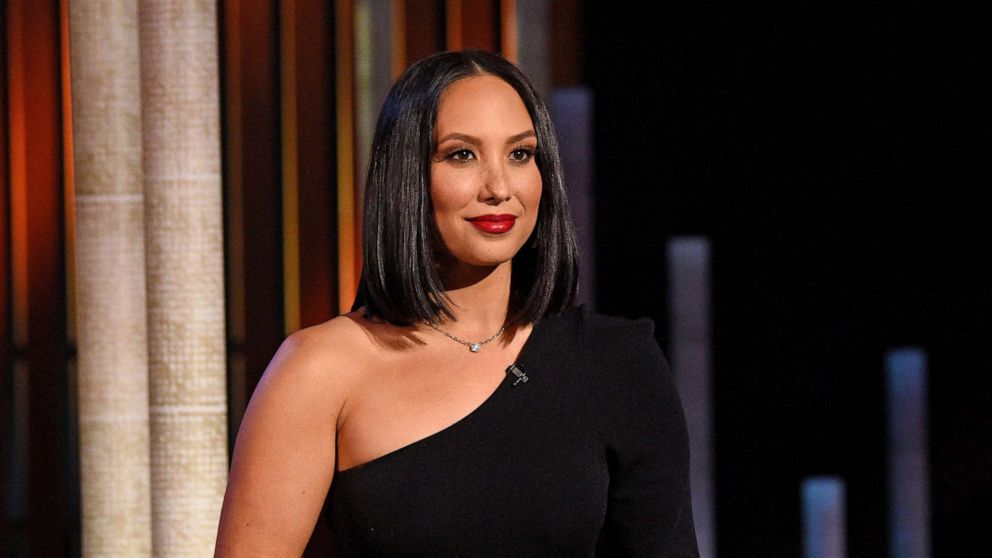 For Burke, opening up on her YouTube channel was not only a way to hold herself accountable, but was a source of healing for her on her journey with sobriety.
"The reason why I have decided to open my life up -- when I hear other people's stories, it actually really helps me," she said in her video. "This platform has helped me become so much more vulnerable, and I realize it's because of all of your guys' support and helping me create a safe space throughout the years."
"You guys have honestly helped me more than you know," she added. "I am really committed to staying sober, and I know that the first thing to do when you have those anxious feelings is to be able to talk about it. It's one day at a time."
If you or someone you love are facing a mental health crisis and/or battling substance abuse, the U.S. Department of Health & Human Services' Substance Abuse and Mental Health Services Administration (SAMHSA) provides referrals to local treatment facilities, support groups and community-based organizations. Visit SAMHSA's list of resources or call its National Helpline at 1-800-662-HELP (4357) or through the Treatment Referral Routing Service, or TTY, at 1-800-487-4889.