— -- The sexy, sultry and thrilling romance between Christian Grey and Anastasia Steele comes to a close in the final film of the "Fifty Shades" trilogy and creator E.L. James is taking this opportunity to reflect on the "phenomenally successful" series.
"It's just been so phenomenally successful that I find that kind of overwhelming," James told ABC News of the book and film series. "And I sort of come out of myself and look as if it's happened to somebody else, to be honest."
The passionate and dominating love story between Grey (played by Jamie Dornan) and Steele (played by Dakota Johnson) became a worldwide sensation complete with teddy bears, limited-edition nail polish colors, endless lines at book signings and a new wave of fan culture.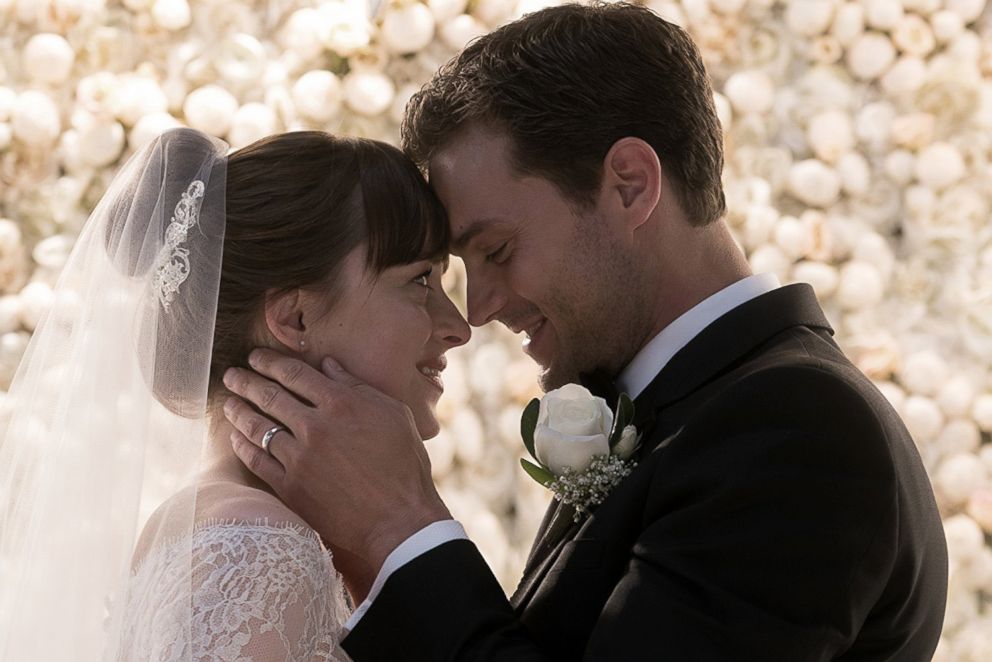 True fans of the saga find the love story more meaningful than the hot and heavy romantic scenes, James said.
"The press seems to concentrate on the sex ... the fan base just comes back to me all the time and say, 'It's about the love story,'" James said. "So I think that's what resonates with the fan base."
And that was what she said she tried to emphasize most when she first wrote the book series.
"I think when I set out to write the books, it was about for me, they're about unconditional love. What happens when you don't have it, what happens when you do," she said.
James added, "I think throughout these films Christian Grey finally realizes that he is worthy of unconditional love and Ana [Anastasia] is the person that gives it to him."
The "20/20" one-hour special, "Lights, Camera, Romance," will air Tuesday at 10 p.m. ET on ABC.