— -- Best actress winner Frances McDormand has been reunited with her Oscar after it was stolen from her table inside the Governors Ball, the official Oscars after-party.
The "Three Billboards Outside Ebbing, Missouri" actress was spotted at the party getting her Oscar engraved. The 60-year-old star realized later that it had gone missing.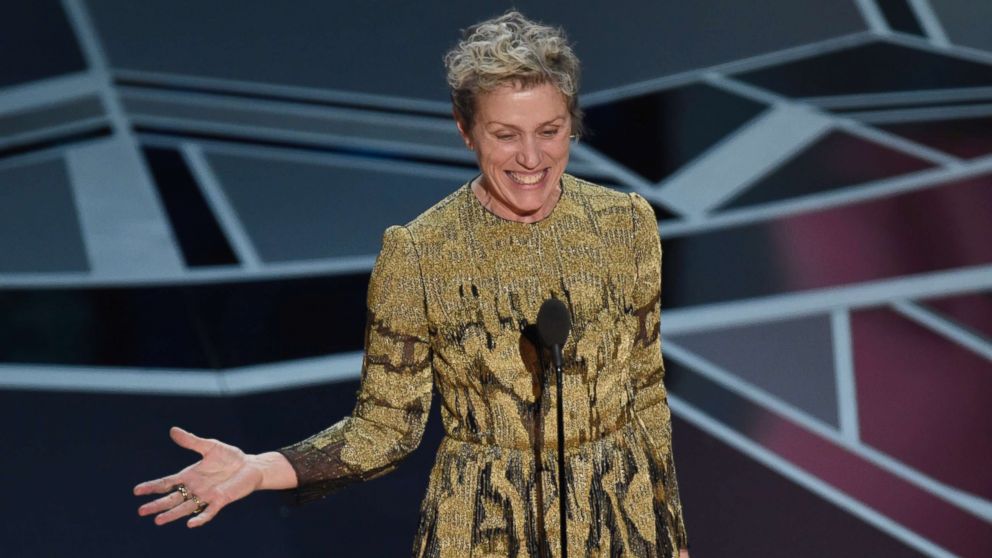 The Los Angeles Police Department confirmed to ABC News that Terrence "Terry" Bryant Jr., 47, was arrested late Sunday night for the alleged crime, and booked early Monday morning. He was charged with grand theft and police set a bail of $20,000.
In a statement Monday, LAPD said "the incident occurred as Bryant was exiting The Governors Ball. He was photographed holding an Oscar. The photographer did not recognize Bryant as a recipient from the awards show and believed he was in possession of a trophy which did not belong to him."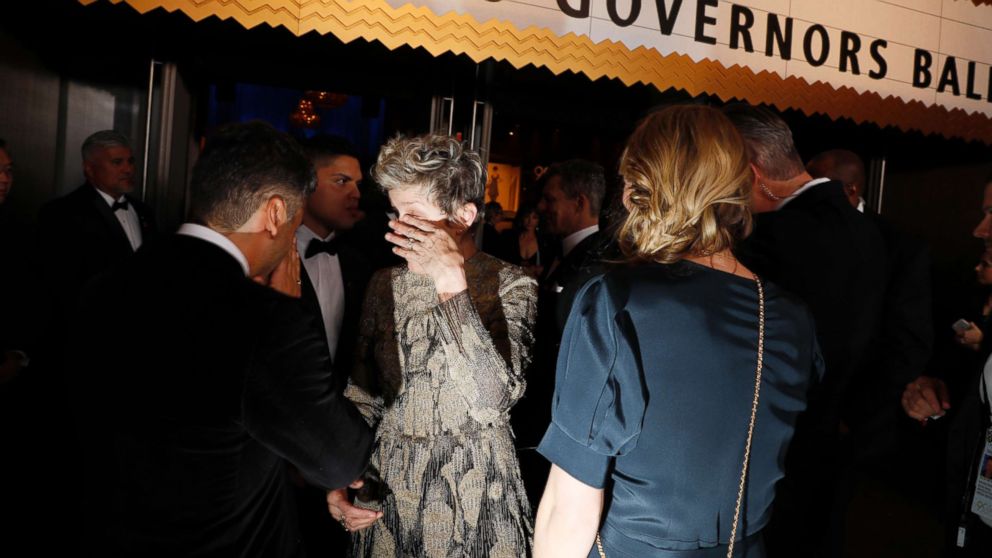 "The photographer followed Bryant and without any resistance from Bryant took the Oscar from him. Security at the event was notified and detained Bryant," the statement continued. "The Oscar was returned to the recipient. At this time it appears Bryant did have a ticket to the Governors Ball."
ABC News reached out to a rep for McDormand but didn't immediately hear back.
Her rep, however, did tell USA Today in a statement: "Fran and Oscar are happily reunited and are enjoying an In-N-Out burger together."
In a statement, the Academy of Motion Picture Arts and Sciences expressed relief that McDormand was reunited with her trophy.
"Best Actress winner Frances McDormand and her Oscar were happily reunited after a brief separation at last night's Governors Ball," the statement read. "The alleged thief was quickly apprehended by a photographer and members of our fast-acting Academy and security teams. The 'Three Billboards Outside Ebbing, Missouri' star resumed her celebrations."