In the surest sign yet that the biggest royal wedding in years is quickly approaching, invitations for Meghan Markle and Prince Harry's wedding have been issued.
Kensington Palace announced today that roughly 600 invitations to Harry and Markle's May 19 wedding have been issued "in the name of His Royal Highness The Prince of Wales."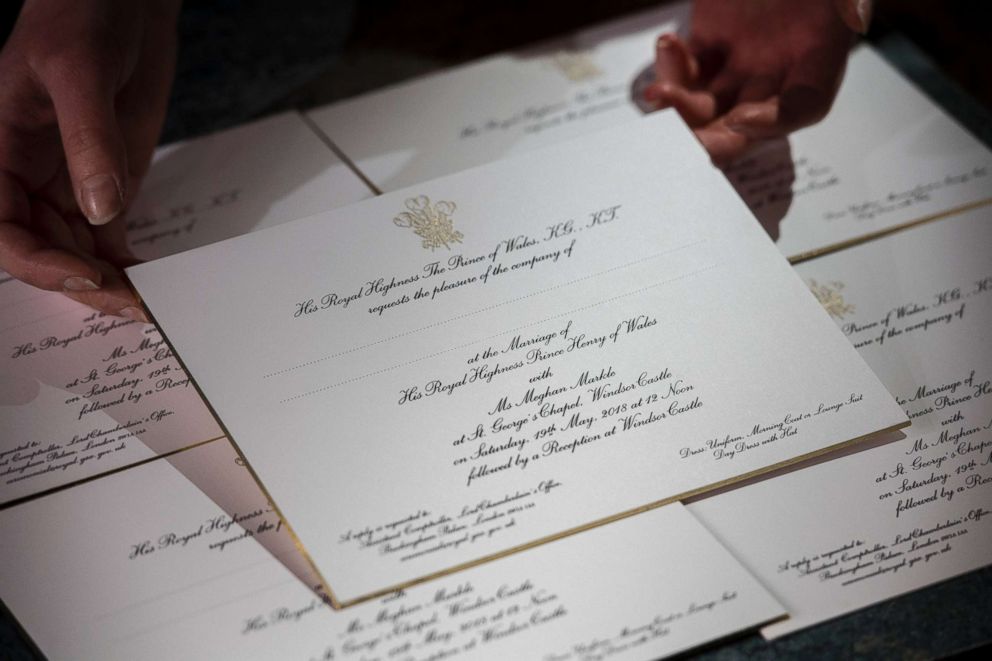 The invitation chosen by Harry, 33, and Markle, 36, is die-stamped in gold and then burnished, with the text on the invitation also die-stamped, according to Kensington Palace.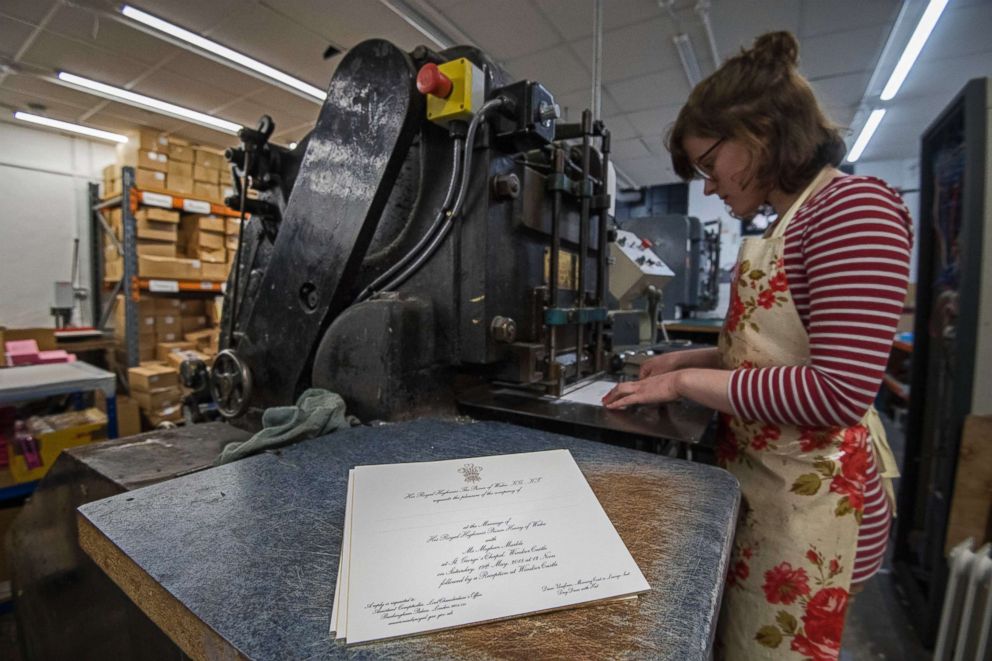 The invitations are printed in gold and black on English card using American ink, a process that some saw as a nod to the U.S. roots of Markle, who was born in California and lived in the United States until her engagement to Harry.
The invitation, accented with gilded edges, features The Three Feather Badge of The Prince of Wales. The names of invited guests were added by a calligraphy printer, the palace said in a statement.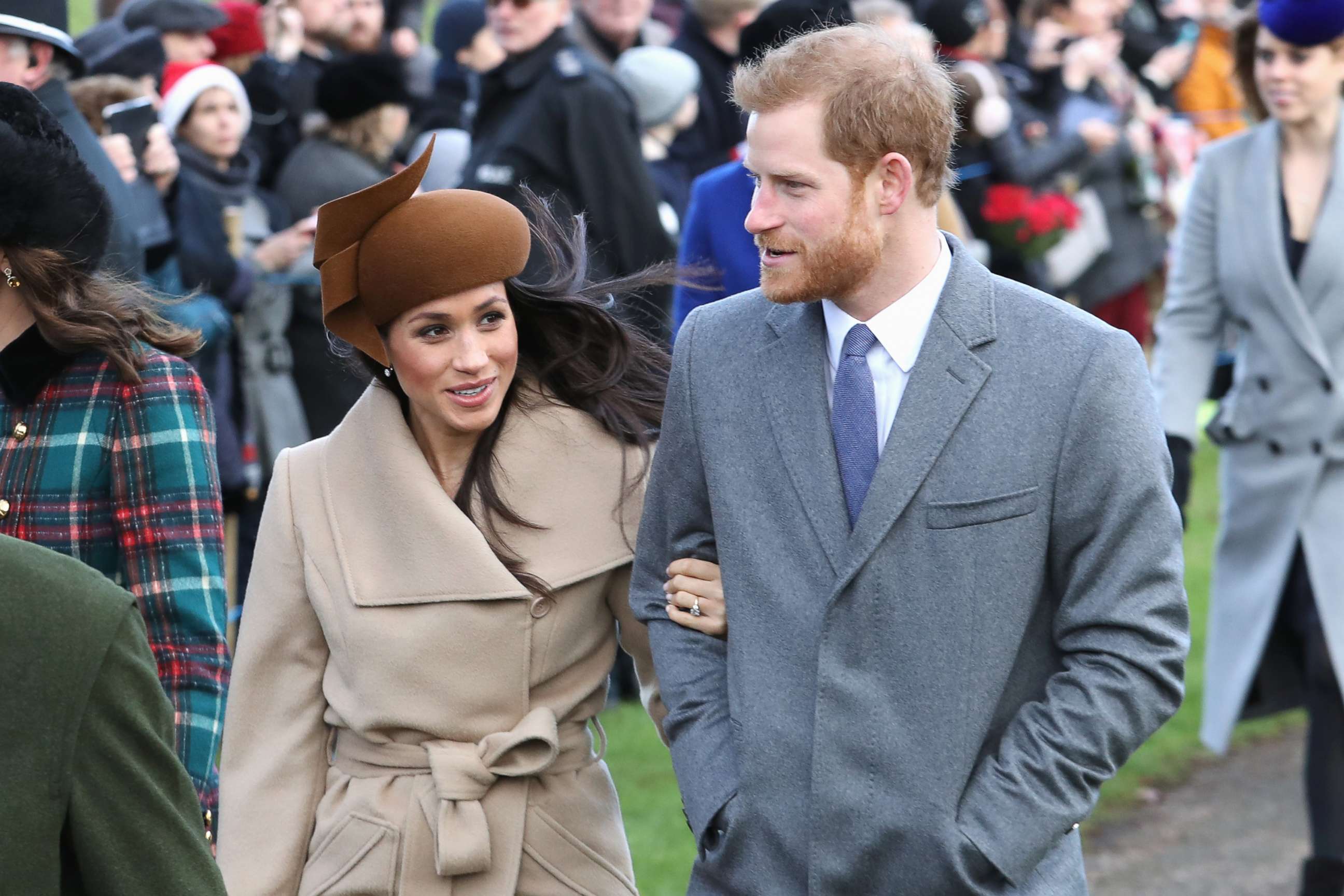 The invitations, issued this week, were produced by Barnard & Westwood, a London-based fine printers and bookbinders company that has been making royal invitations since 1985.
Kensington Palace also shared information today on the two receptions that will follow Harry and Markle's wedding ceremony.
Queen Elizabeth will host a lunchtime reception at St. George's Hall for the 600 guests who are invited to Harrry and Markle's wedding ceremony at St. George's Chapel at Windsor Castle, Kensington Palace announced.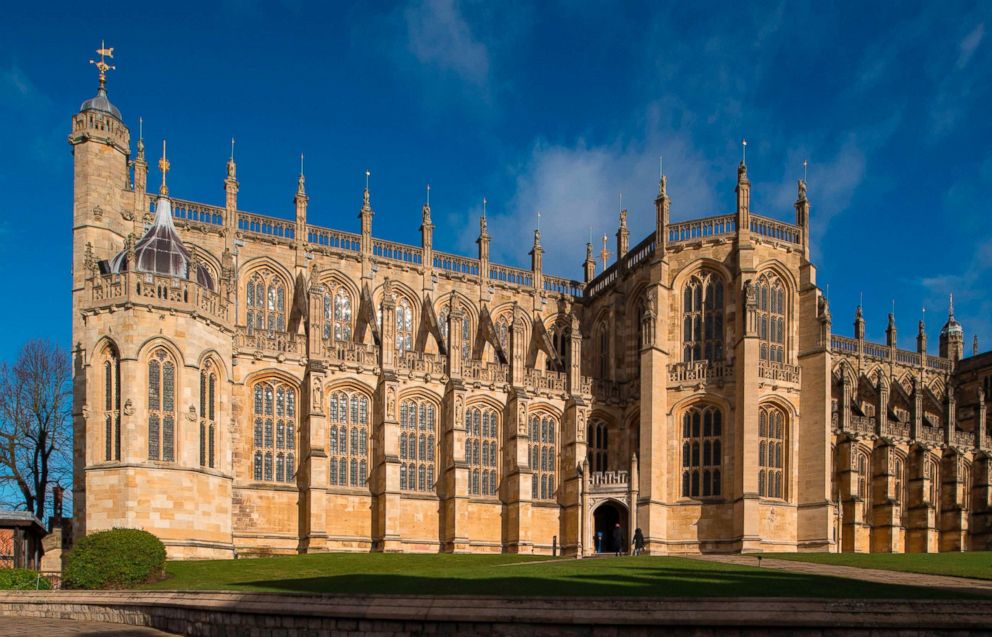 Following the hour-long wedding ceremony, Harry and Markle plan to undertake a carriage procession that will start at St. George's Chapel, leave Windsor Castle via Castle Hill, continue along High Street through Windsor Town before returning to Windsor Castle on a route called the Long Walk.
The lunchtime reception will officially begin once Harry and Markle arrive from the carriage procession.
In the evening, a smaller group of 200 guests are being invited to a reception hosted by Harry's father, Prince Charles, at Frogmore House.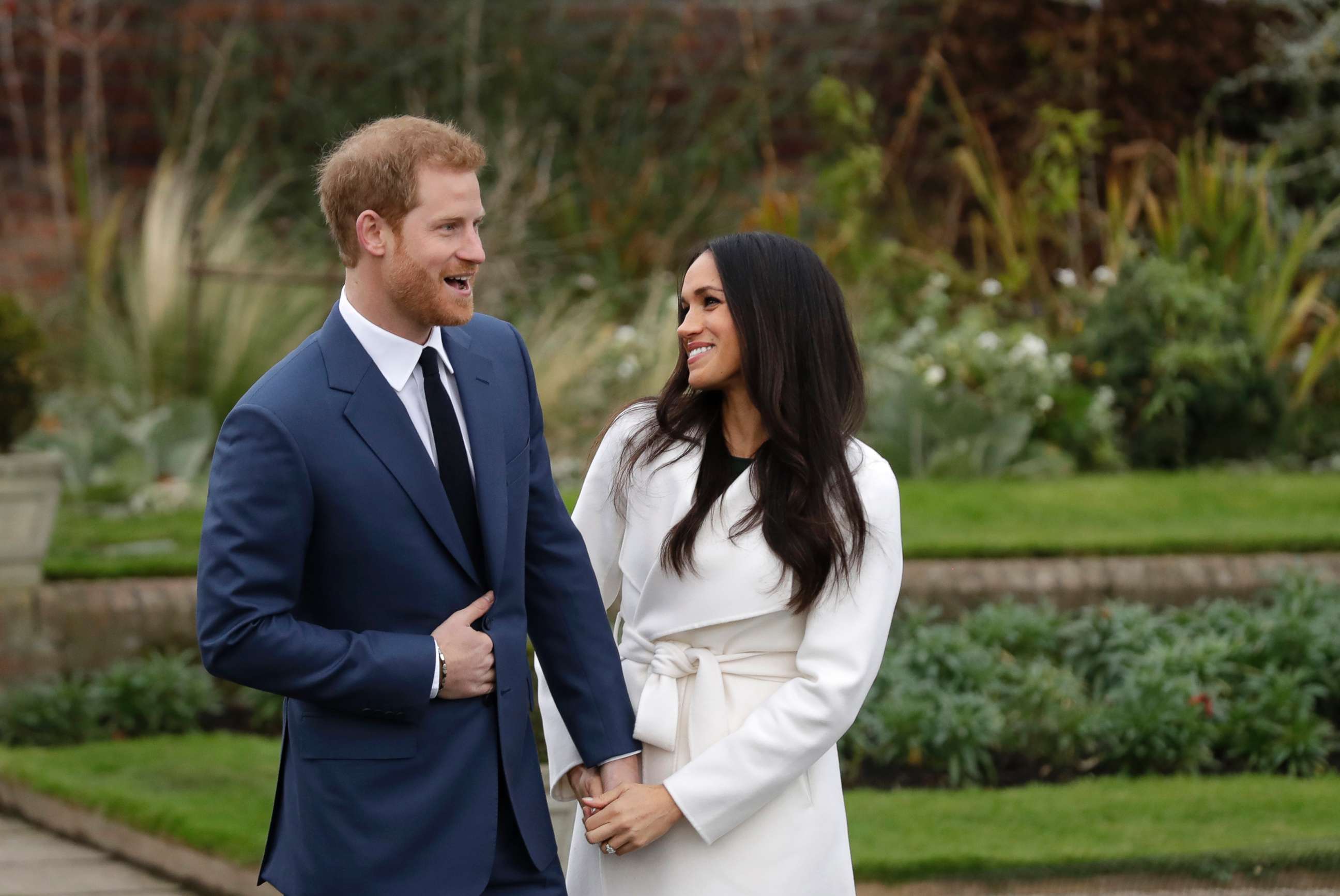 Frogmore House, located on the grounds of Windsor Castle, has been a "favorite royal retreat for more than 300 years," according to the home's website.
Harry and Markle also chose Frogmore House as the location for their intimate engagement photos that were released by Kensington Palace in December.
The home entered the royal family in 1792 when King George III bought it for his wife, Queen Charlotte, the website notes. Harry's niece and nephew, Prince George and Princess Charlotte, are expected to play roles as page boy and flower girl, respectively, in the wedding.
Frogmore House, which is open to the public for tours, is surrounded by gardens and is home to an art collection.
While Harry and Markle's wedding at St. George's Chapel will be televised, both wedding receptions will be closed to the public.
Harry and Markle announced earlier this week they have selected a wedding cake designer to create a spring-themed cake.
Pastry chef Claire Ptak, owner of Violet Bakery in Hackney, East London, has been commissioned to create a lemon elderflower cake will feature buttercream icing and fresh flowers as decorations, according to Kensington Palace.
The choice of a lemon elderflower cake is a departure from the royal tradition of serving British fruit cake on the wedding day.