Jared Leto treks across America to promote new album with Thirty Seconds to Mars
He is promoting his band's new album, "America."
Jared Leto is on a mad dash across America.
The Oscar winner is traveling with his rock band Thirty Seconds to Mars from New York to California to promote their new album, "America." Along the way, he is stopping in towns and cities, meeting and talking to residents.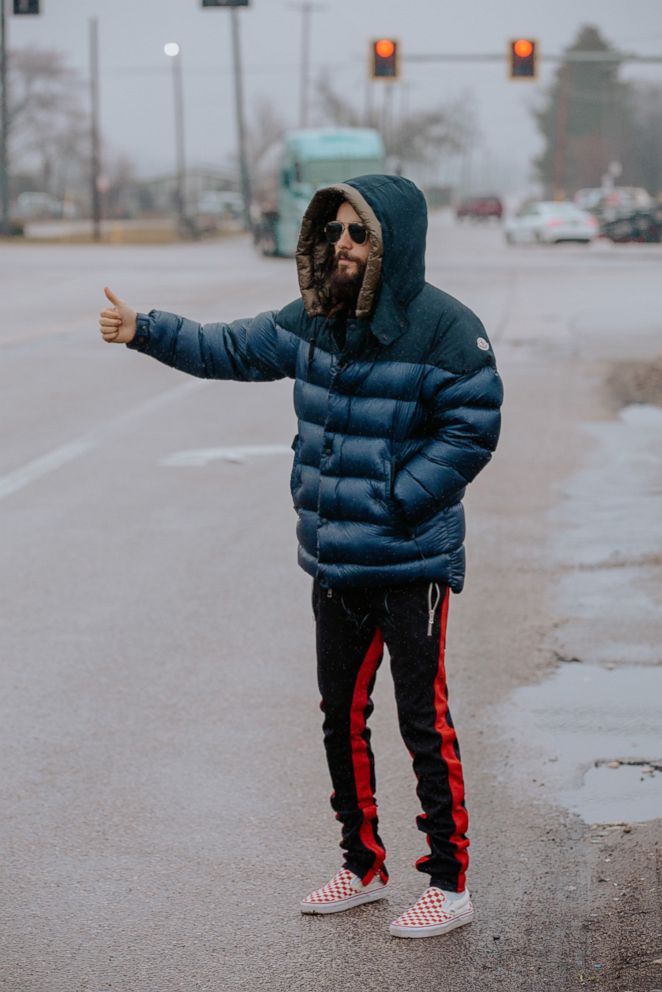 "It's been a mad dash," Leto told "Good Morning America" today. "It's been really great. I hitchhiked yesterday and got picked up by a trucker from Wisconsin and it was great just to hear his story, to hear his thoughts on America, and it's certainly eye opening and you meet such incredible people across the country. It's amazing."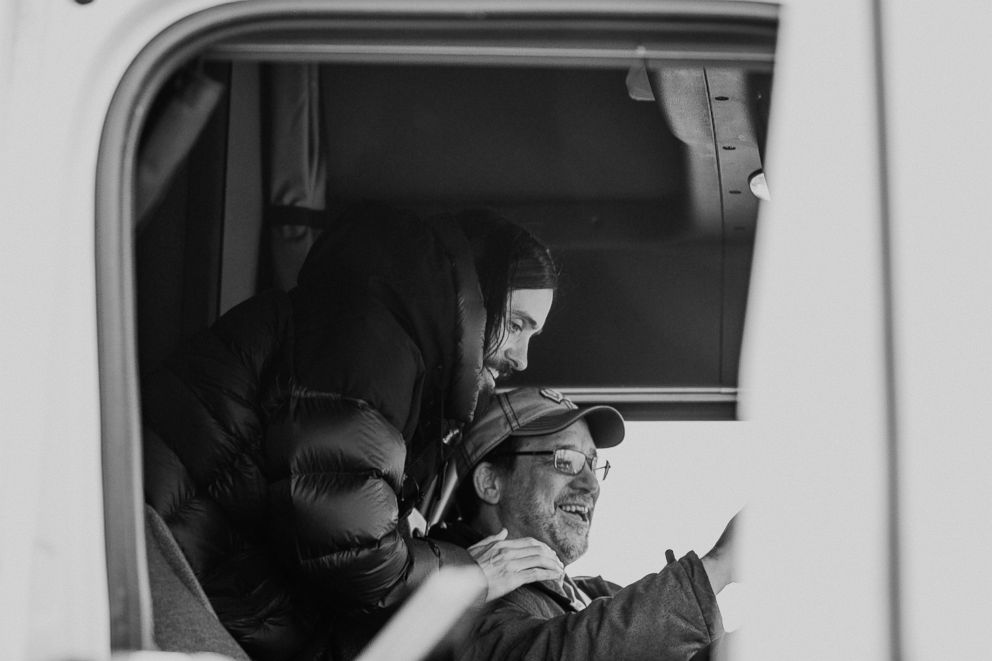 The actor and singer has traveled by "planes, trains and automobiles" to various cities and he spoke to "GMA" from Dallas, where he planned to visit Nascar's Texas Motor Speedway.
The band's "Mars Across America" trek will end in Los Angeles on Friday for the release of their first new album in five years.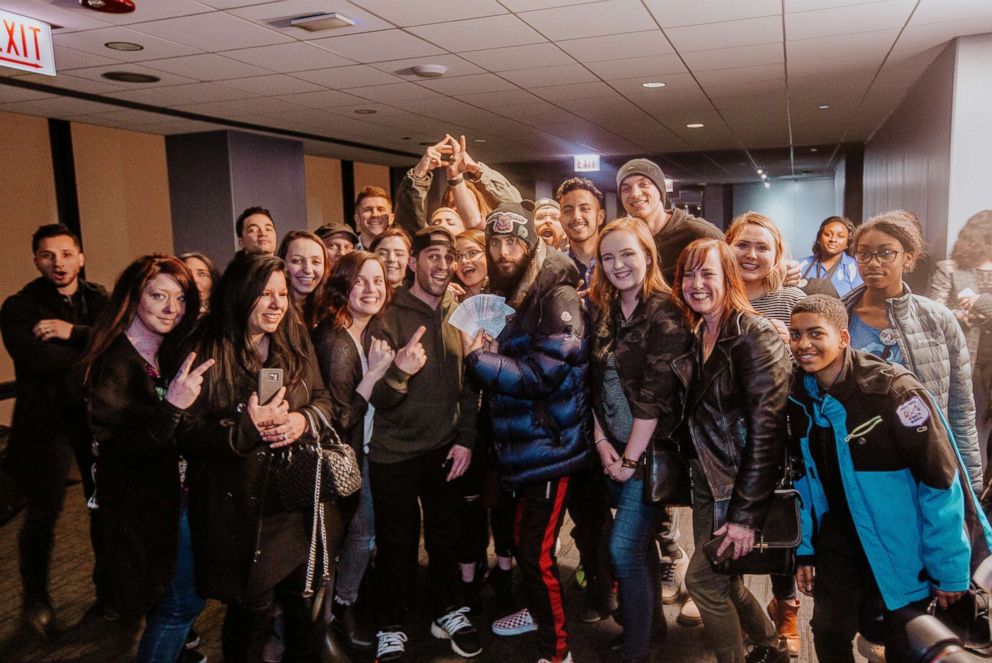 As a companion to the album, the band created a documentary in which they had crews film in every state, as well as Washington, D.C., and Puerto Rico.
"We filmed a single day in the life of America and created this documentary that is a portrait of our country in a really important time, a time of change, a time of some instability and uncertainty, but also a time of hope," Leto said. "And the album is the soundtrack for this film."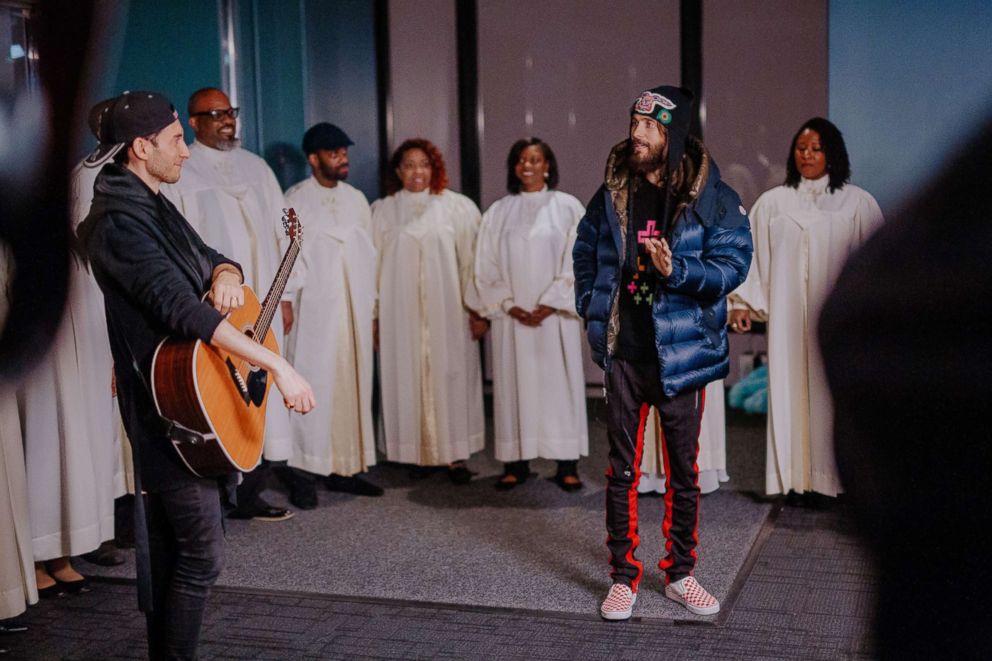 Thirty Seconds to Mars will go on tour later this summer.