Josh Groban said Journey and Pearl Jam are his go-to bands for karaoke
The singer and actor discusses his new Netflix show and upcoming tour.
Josh Groban is hot off his first time hosting the Tony Awards, and he's already pivoting to his new TV show, latest album and upcoming tour.
The singer told "Good Morning America" that the highlight of hosting the awards event with fellow Broadway star Sara Bareilles was helping the drama students of Marjory Stoneman Douglas High School pull off a surprise performance. The students' rendition of "Seasons of Love" from the musical "Rent" came four months after a mass shooting at their Parkland, Florida, school killed 17 students and staff.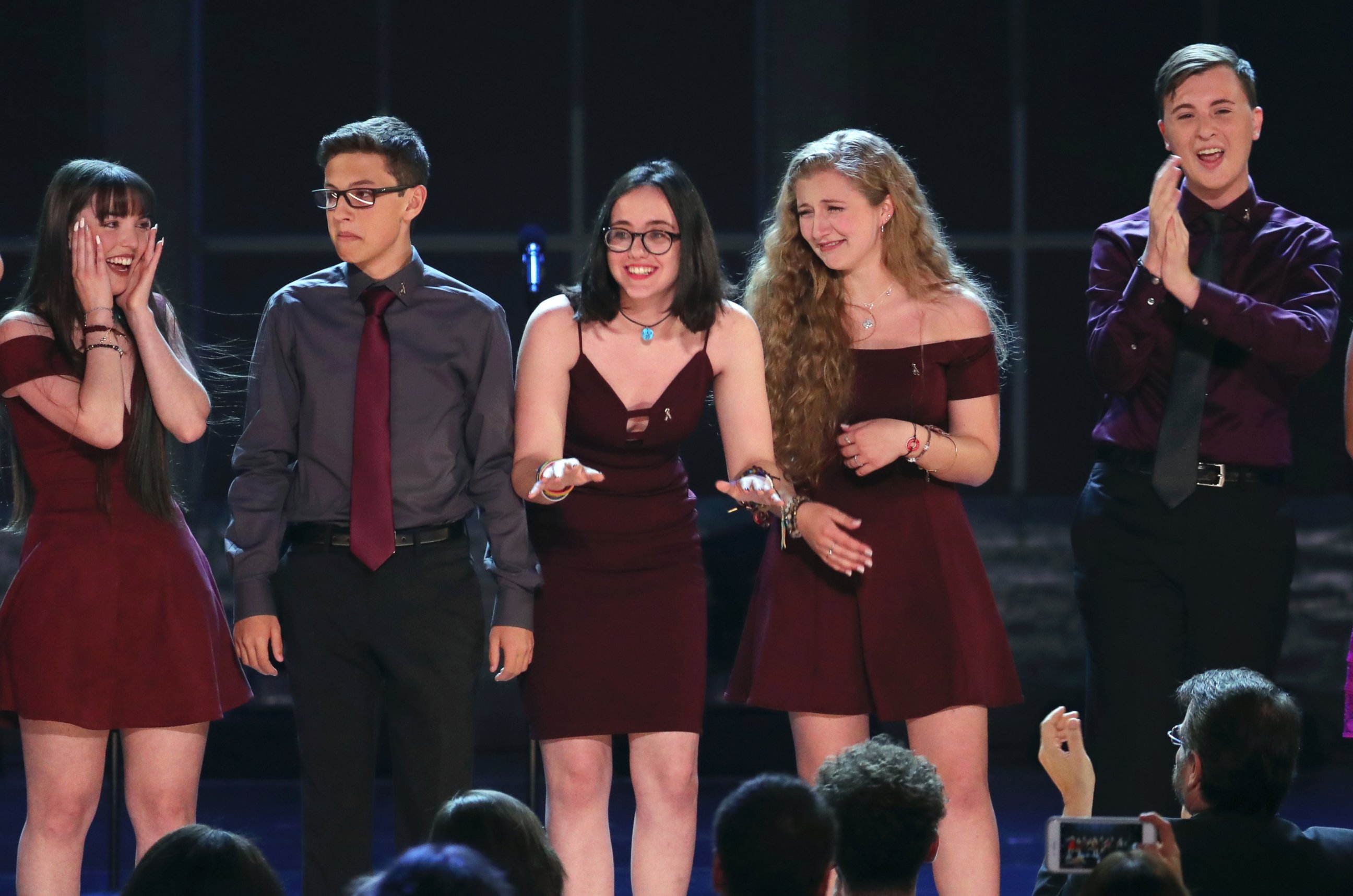 "That was I think probably one of the most incredible moments," Groban said. "Sara and I in the dress rehearsal had to sing kind of a red herring duet to psych out the audience of journalists that were there because they had to keep [the students' performance] a surprise. So when that happened and the screen went up and they came out and sang, there wasn't a dry eye."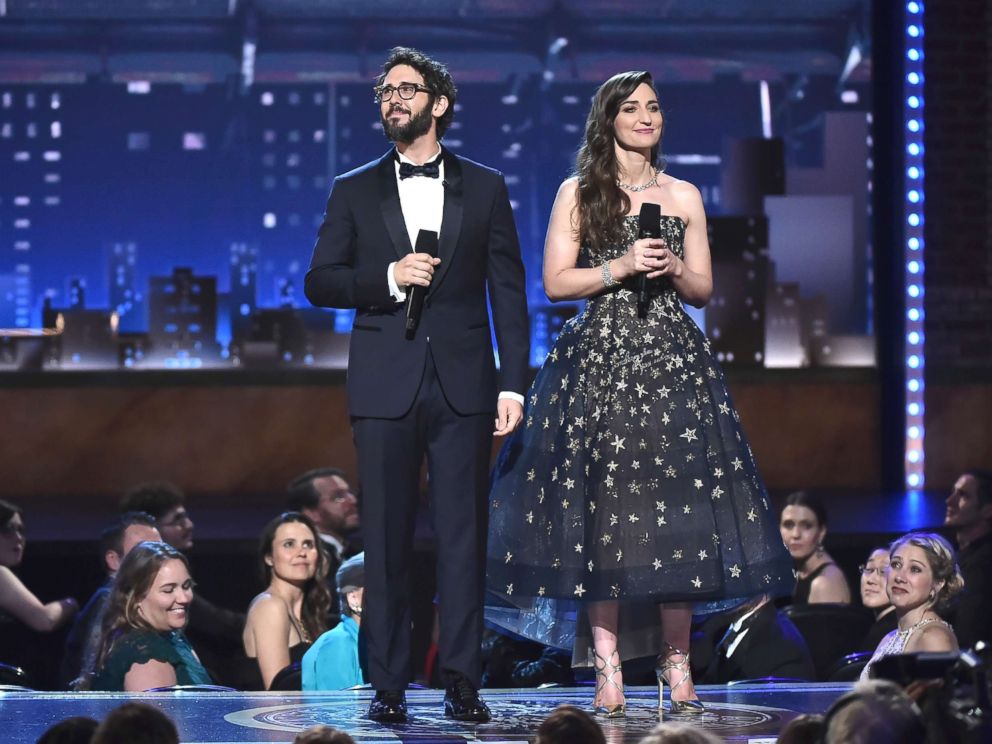 Groban, 37, is now taking his talents to the TV screen with a new Netflix mystery comedy "The Good Cop" starring alongside Tony Danza.
"I play a guy [Tony Caruso Jr.] who is obsessed with the rules and head of homicide at NYPD and my dad, played by the brilliant Tony Danza, plays one of the most corrupt cops in history," he said. The father-son relationship is a focus, Groban said: "He has to live with me, and I'm trying to reverse the family name and so it's a lot of fun."
The show begins streaming Sept. 21, the same day that Groban's new album "Bridges" will be released.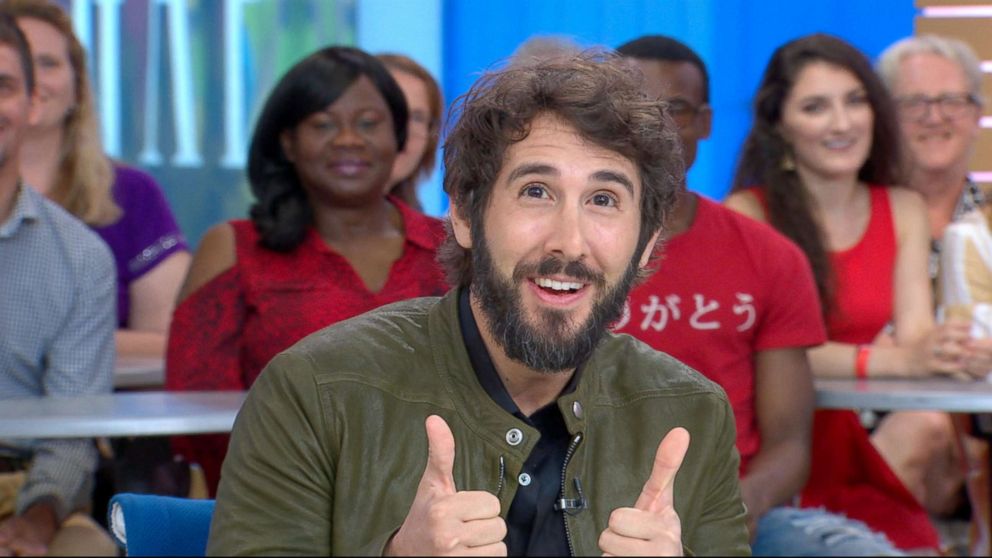 Groban said his dog, Sweeney, who just celebrated his 14th birthday, was a big part of his music-making process.
"He is in the studio with me all the time. He is always in the vocal booth. And I swear if you were to isolate the vocal tracks you could hear him clip-clopping around," the singer said. "He's there all the time, curled up at my feet for probably the last four records, and so it's always good luck to have him there."
Groban is also going on tour with his friend and Tony-winning singer, Idina Menzel, in October, but the two have been practicing their pipes with some charity karaoke events.
"Idina and I are big on arts education; we both have foundations," he said. "So we did this karaoke night for her foundation (A BroaderWay) and my favorite songs are [by] Journey or Pearl Jam."