Lin-Manuel Miranda aims to 'raise millions' more by taking 'Hamilton' to Puerto Rico in 2019
Miranda hopes the show will raise more money for hurricane relief.
Lin-Manuel Miranda, the creator of the Broadway smash-hit "Hamilton," appeared live on "Good Morning America" today and opened up about bringing the show to Puerto Rico in 2019.
"We're trying to raise millions" for hurricane recovery efforts, Miranda said. "We'll have hundreds of $10 tickets available for Puerto Ricans on the island, but we're also having super-expensive tickets and with those super-expensive tickets we're hoping to restore arts funding to Puerto Rico for the next few years."
As for performing in the show, "I have to remember my lines," he joked. "But I'm looking forward to doing it."
Thousands of people are still without power eight months after Hurricane Maria tore through the Caribbean island.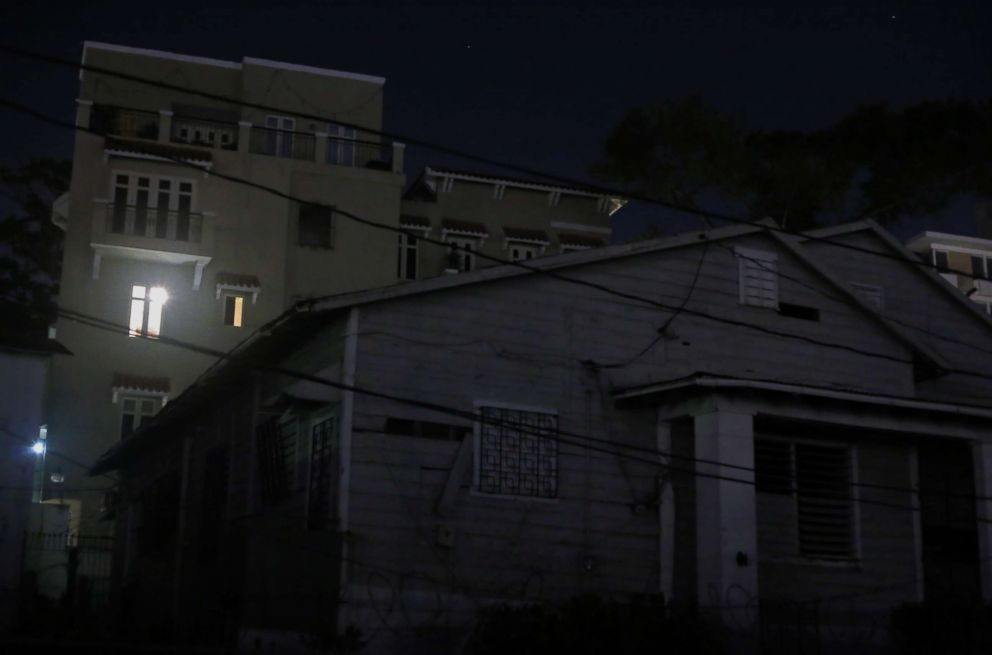 Meanwhile, a new Atlantic hurricane season is less than a month away, and many are concerned the U.S. territory is unprepared for any new storm-related threats.
Miranda, who is of Puerto Rican descent, has been taking recovery and relief efforts into his own hands.
In October 2017, Miranda brought together 21 fellow musicians to record the track "Almost Like Praying" under the collective name "Artists for Puerto Rico." The proceeds from the song were donated to hurricane relief efforts.
"I called every famous Latino person I know," Miranda said. "We got 21 artists to sing on this song to benefit the Hispanic Federation."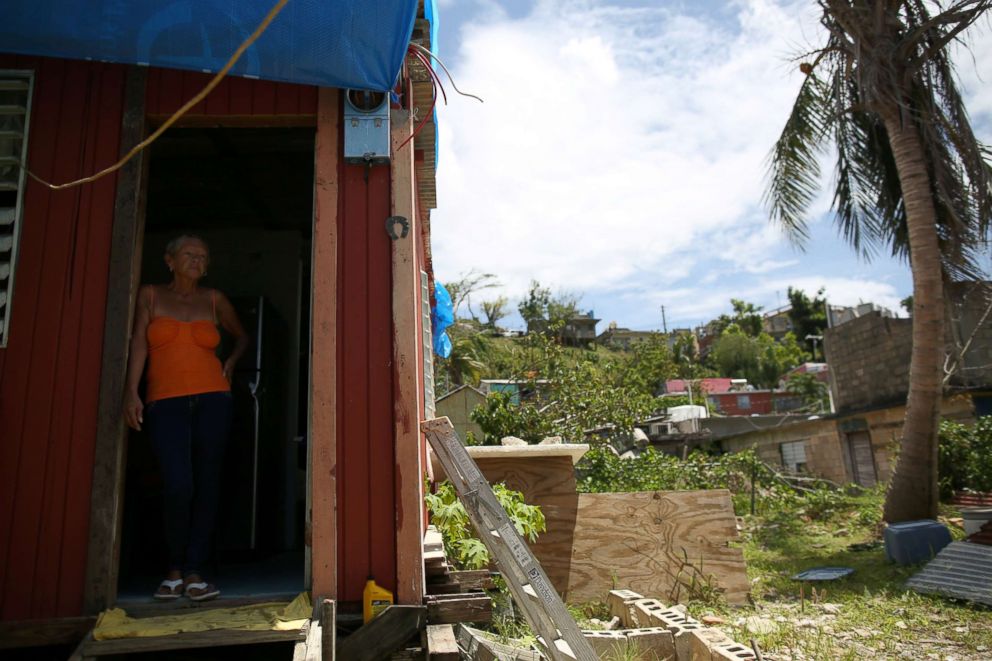 Moreover, through the Hispanic Federation, Miranda has helped raise over $35 million for recovery efforts.
He also spent time volunteering on the ground and saw firsthand the rebuilding of a bridge from Morovis to San Lorenzo that had been destroyed by the storm.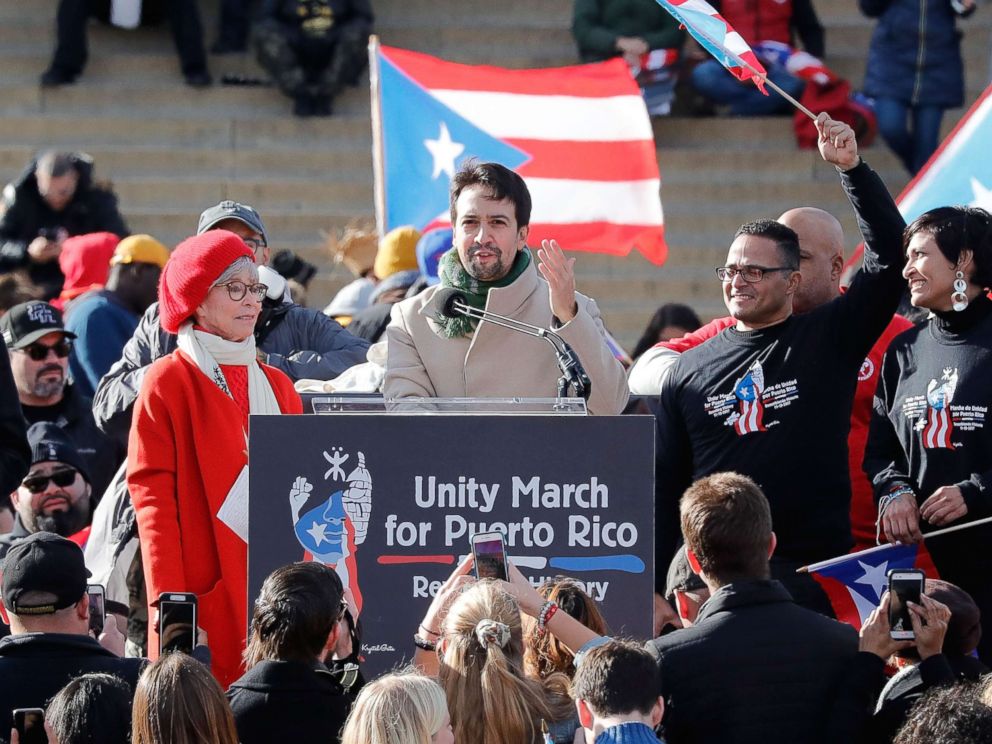 Despite the long road ahead, Miranda promised to perform "Hamilton" in Puerto Rico in January 2019, tweeting last month that the show will go on whether he has to perform with a "flashlight under my face" or belt out the music "because there's no power to the mics."
"That's what I'm gonna do," he wrote. "See you in January no matter what."
This morning, the launch of Miranda's latest project, "Hamilton: The Exhibition," was announced. The traveling exhibition is an interactive, museum-like experience that will debut in Chicago, according to The New York Times.
"It's a 360-immersive experience," Miranda said today on "GMA." "I'm in your ear as your loving narrator as we go through Hamilton's life and times. It's a deeper dive on the history we couldn't get into the show."