Broadway superstars Lin-Manuel Miranda and Ben Platt took the stage in the nation's capital today where they gave an emotional performance of their mash-up song "Found/Tonight" at the March for Our Lives event.
Interested in
Gun Control?
Add Gun Control as an interest to stay up to date on the latest Gun Control news, video, and analysis from ABC News.
The pair donned March for Our Lives t-shirts during the performance, showing their solidarity to the students of Marjory Stoneman Douglas High School in Parkland, Florida, who are leading today's marches around the country.
A proceed of the portions for the song "Found/Tonight" will go support the March for Our Lives initiative, according to the "Hamilton" creator and "Dear Evan Hansen" star.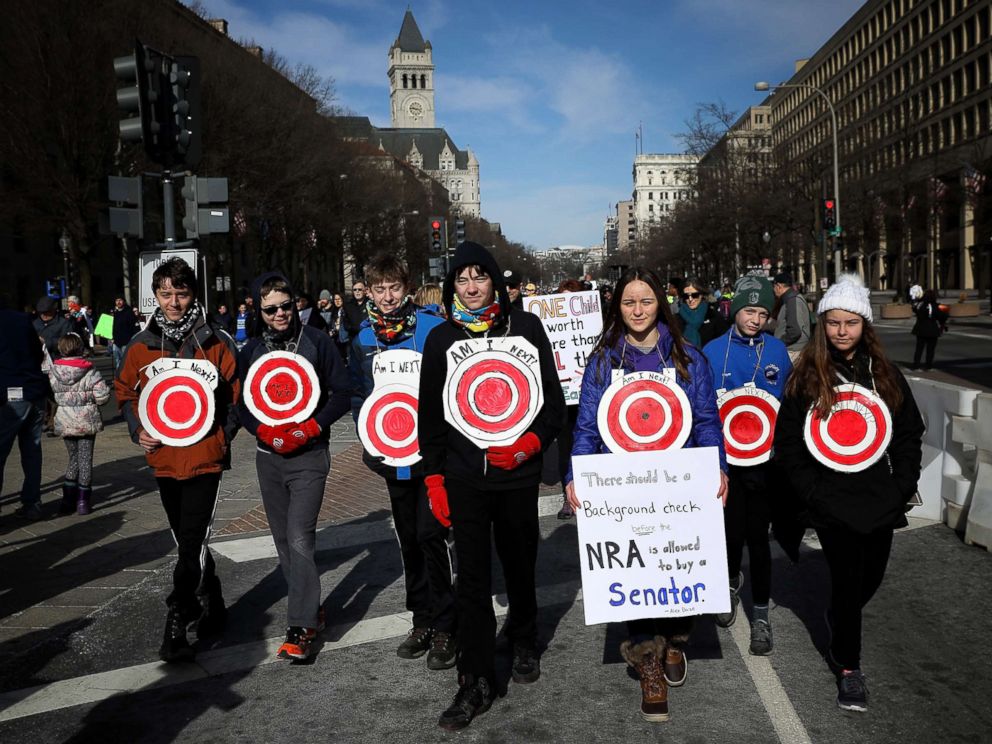 Ben Platt said he was "unbelievably proud" to march with Miranda in a tweet announcing Saturday's performance in the nation's capital earlier this week.
"It's been a privilege to follow their example and it'll be a privilege to stand beside them," he added of the student's rallying against gun violence.
Miranda invited fans to come out and "rally with us" in a tweet announcing the performance.
The duo also tweeted out videos from their rehearsals ahead of the performance today.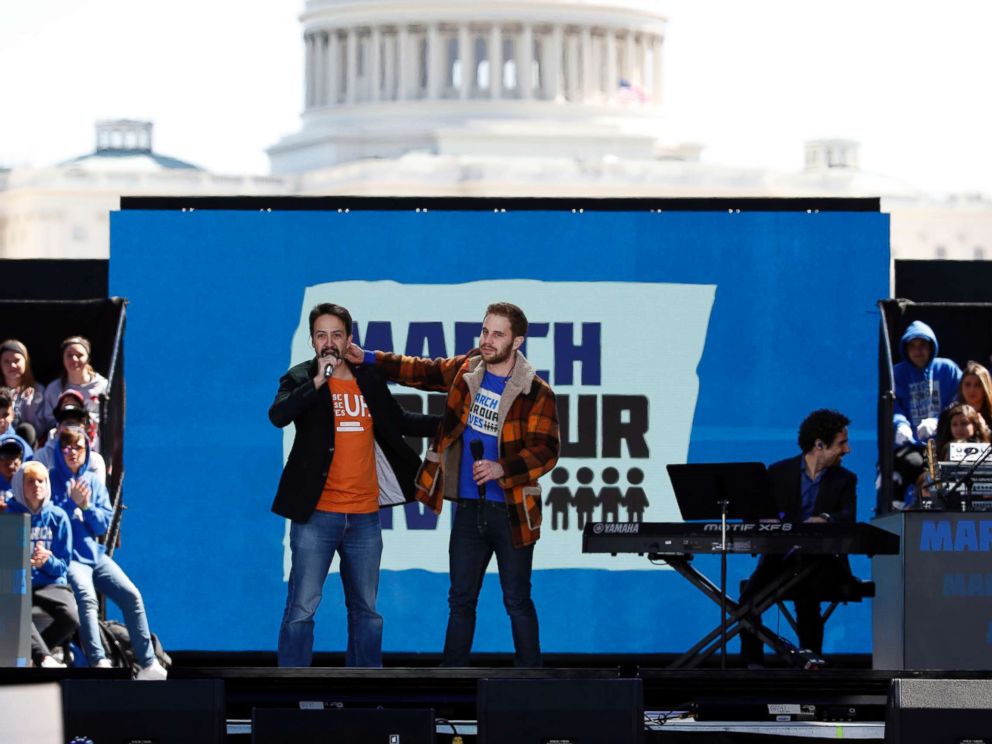 Here are the lyrics for 'Found/Tonight'
We may not yet have reached our glory
But I will gladly join the fight
And when our children tell their story
They'll tell the story of tonight
They'll tell the story of tonight
Tonight
Have you ever felt like nobody was there?
Have you ever felt forgotten in the middle of nowhere?
Have you ever felt like you could disappear?
Like you could fall, and no one would hear?
Well, let that lonely feeling wash away
All we see is light
Cause maybe there's a reason to believe you'll be okay
For forever
'Cause when you don't feel strong enough to stand
You can reach, reach out your hand
And oh
Raise a glass to freedom
Something they can never take away
Oh
No matter what they tell you
Someone will coming running
They'll take you home
Raise a glass to all of us
Tomorrow there'll be more of us
Telling the story of tonight
Out of the shadows
The morning is breaking (they'll tell the story of)
And all is new (tonight)
All is new
All is new
It's only a matter of
Time
Even when the dark comes crashing through
When you need a friend to carry you
When you're broken on the ground
You will be found
So let the sun come streaming in
Cause you'll reach up and you'll rise again
If you only look around
You will be found
And when our children tell their story
You will be found
They'll tell the story of tonight
Oh
No matter what they tell you
Tomorrow there'll be more of us
Telling the story of tonight
The story of tonight