With "The Trial of the Chicago 7" winning raves and sparking heated debate about the 1960s American protest movement, it's only fitting that a landmark U.K. demonstration for civil rights during the same period should also get its moment in the cinema sun.
Enter "Small Axe: Mangrove," an incendiary and indispensable look at the Mangrove 9, protesters who decided to raise hell on the streets and in court about police brutality to communities of color.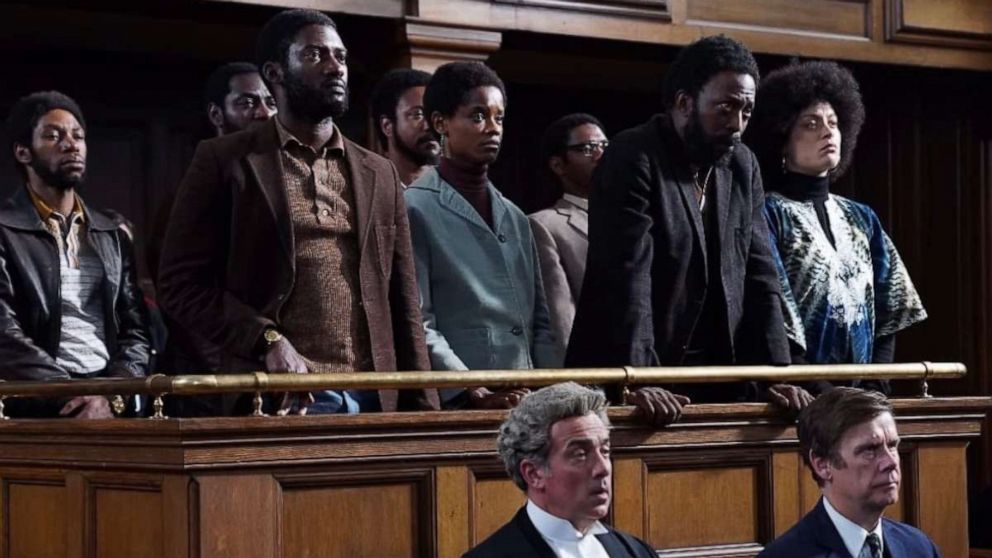 "Mangrove," available to stream Nov. 20 from Amazon Prime, is part of the "Small Axe" series of five stand-alone films directed by "12 Years a Slave" Oscar winner Steve McQueen, of Trinidadian descent, to celebrate the West Indian community of immigrants in London where he was raised. The other four films in the anthology, set between 1968 and the 1980s, will start streaming on subsequent Fridays; you are advised not to miss any of these gripping game-changers.
The umbrella title is drawn from a proverb popularized in song by Bob Marley: "If you are the big tree / We are the small axe." And who doesn't want to chop away at systemic racism?
The Mangrove is a black-owned Caribbean restaurant in London's Notting Hill (before the gentrified fantasy of the Hugh Grant-Julia Roberts rom-com). Run by gambler Frank Crichlow (Shaun Parkes), the Mangrove became a gathering place for local activists.
In the eyes of police constable Frank Pulley, played as slime personified by Sam Spruell, the café is a haven for "criminals, ponces and prostitutes." To express their bias, the police stage raids that result in broken bones and smashed-up property. After a third assault, the Mangrove and its patrons decide to fight back by taking to the streets in protest.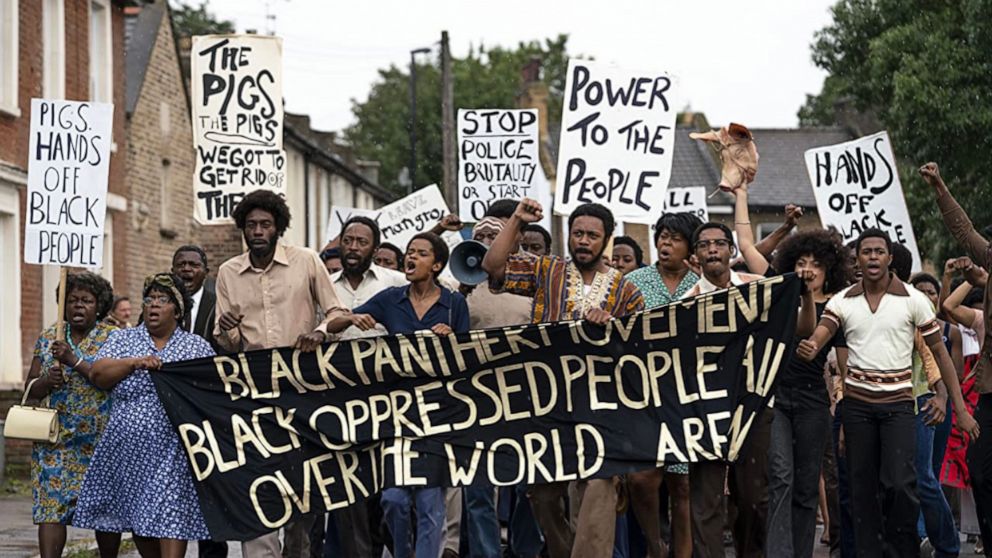 McQueen brings a stirring, visceral energy to the peaceful demonstrations that law enforcers, much like the police in "Chicago 7," incite to violence. Among the more than 150 Mangrove marchers on area police stations are Black Panther leader Altheia Jones-LeCointe, fiercely played by "Black Panther" breakout Letitia Wright, and local activist Darcus Howe (a quietly devastating Malachi Kirby).
Arrests soon follow. There's a trial at the world-famous (since the 16th-century) Old Bailey, where some of the Mangrove 9 are represented by well-meaning white lawyer Ian MacDonald (Jack Lowden) in an ill-fitting powdered wig, while others do the job themselves.
Wright and Kirby seize their big moments with an acting fire you won't soon forget. Also leaving indelible impressions are supporters in the gallery who shout their feelings, much to the horror of the presiding judge (Alex Jennings, giving Frank Langella of "Chicago 7" a run for his money as the all-time low in jurisprudence).
Yes, we've all seen trial dramas before, but "Mangrove" — energized by McQueen's visionary command and passionate ambition — damn near jumps off the screen. In a world where civil rights are again under siege, it's impossible not to cheer seeing actual justice done to the Mangrove 9.
There are those who snidely dismiss "Mangrove" and its four partners in the "Small Axe" series as mere "television": Wake up, people. The pandemic that has made at-home binge-watchers of us all has taught us that art is art no matter what system delivers it.
What counts about "Small Axe: Mangrove," the thing that makes it essential viewing, is that McQueen has given us a movie that matters.