The star-studded historical drama "The Last Duel" finally arrived in theaters Friday.
The 20th Century Studios blockbuster, directed by Ridley Scott, is based on author Eric Jager's 2004 book, "The Last Duel: A True Story of Trial by Combat in Medieval France."
It tells the story of the last judicial duel in 14th century France between two friends turned enemies: knight Jean de Carrouges (Matt Damon) and squire Jacques Le Gris (Adam Driver).
The duel occurs after De Carrouges' wife, Marguerite, played by Jodie Comer, accuses Le Gris of rape, which he denies. The film delves into "the ubiquitous power of men, the frailty of justice and the strength and courage of one woman willing to stand alone in the service of truth," according to the studio.
Damon and Ben Affleck, who also stars in the drama as Count Pierre d'Alencon, wrote the screenplay for the film with award-winning screenwriter Nicole Holofcener.
Constructing the screenplay
This is the first time Damon and Affleck have written a screenplay in more than 20 years; the longtime friends won their first Academy Award for their "Good Will Hunting" screenplay in 1998.
Affleck said it didn't seem like such a different writing experience for him and Damon this time around because they are still fixtures in each other's lives.
"It's different because we're different people and we've grown a lot and have been through a lot, but it's also not," he recently shared on "Good Morning America."
"I know that from the outside it might look like, 'Oh, they did this together then and now this is so much later' -- but staying friends, and it feels like we've worked together a bunch just because we consult one another, rely on one another and talk about stuff and look at one another's movies," Affleck continued.
Damon said they were "more efficient" this time around.
"We also had a deadline this time and people were actually waiting for the script and we had a real writer with us so it was very different," he noted, mentioning Holofcener.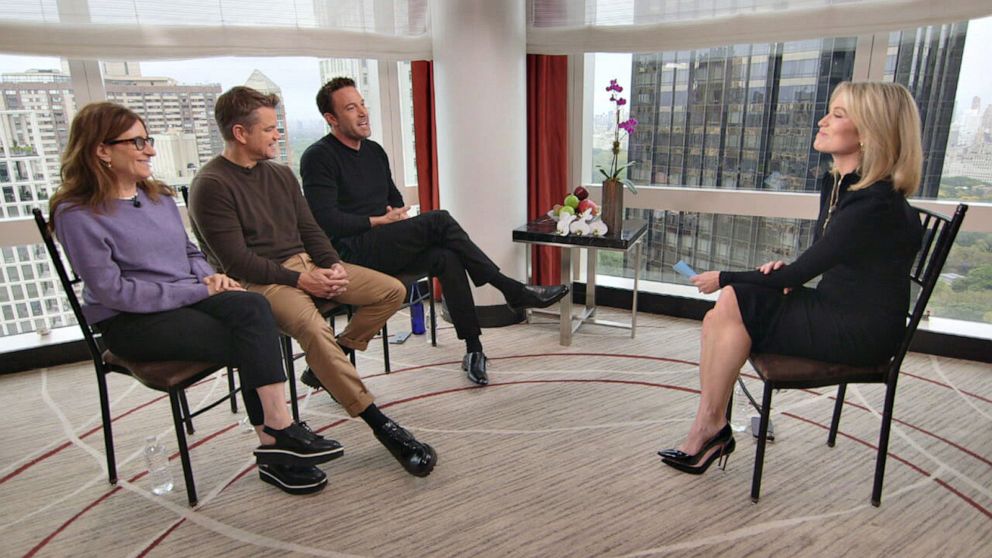 Holofcener, who earned an Oscar nomination for best adapted screenplay for the 2018 film "Can You Ever Forgive Me?" shared, "I think having a female character is important and I was happy to see that I was surprising them with things that they wouldn't have thought of."
"I'm glad they asked me in," she added.
Comer said Holofcener's perspective was an "incredible" addition to the screenplay, particularly while crafting Marguerite's voice.
"I think there's something about a woman's sensibility, and Nicole was really able to bring a gravitas and a nuance to kind of the female perspective and her emotions and what it is she may be feeling at this time," the actress shared at the Venice Film Festival.
Jodie Comer on portraying Marguerite and the message of the film
During the Venice Film Festival, Comer also spoke about the emotions she felt while preparing to play Marguerite, saying she was "overwhelmed but ready."
"I really was so hungry for the opportunity to give Marguerite a voice," she said. "I think in history, women's voices are very much eradicated, so the opportunity to give her a real sense of agency was so exciting."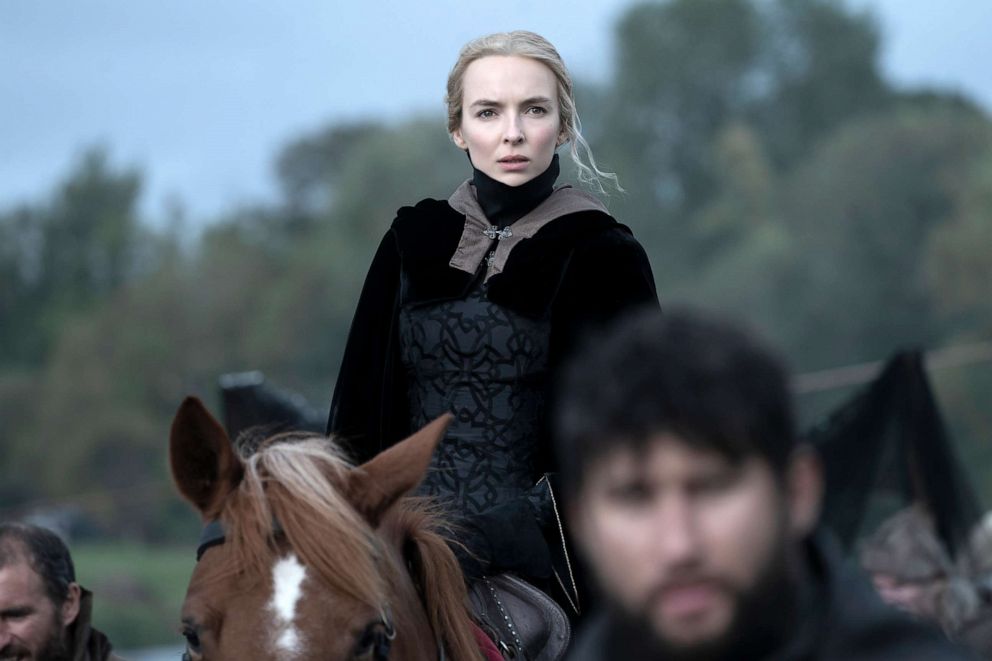 The film is divided into three parts, with each character, Carrouges, Le Gris and Marguerite, sharing their perspective of the events unfolding.
"I remember when I first read the script, and I was like, 'Well, where is she?'" Comer said. "And then you realize the kind of brilliance and the brains behind the whole format of the film, and how, as an audience and as a society, we can kind of be complicit in assuming that the woman is just going to be the wife."
Damon added: "We're used to seeing movies and not seeing any women at all. The idea of having these male perspectives, where the women kind of appear, they're almost conjured or manifested by the men whenever they kind of need them, but other than that they're overlooked and ignored. And then you get to the third act, and this world of women appears, that you even as a viewer have been unaware of for the first two acts."
Comer said that she feels the ending of the film will entice people to go back and possibly rewatch to attempt to catch moments they might have missed earlier.
"I think there'll probably be little things that they really realize at the end of the film, which they may have just kind of brushed past initially, which I think is the gift that keeps on giving," she shared.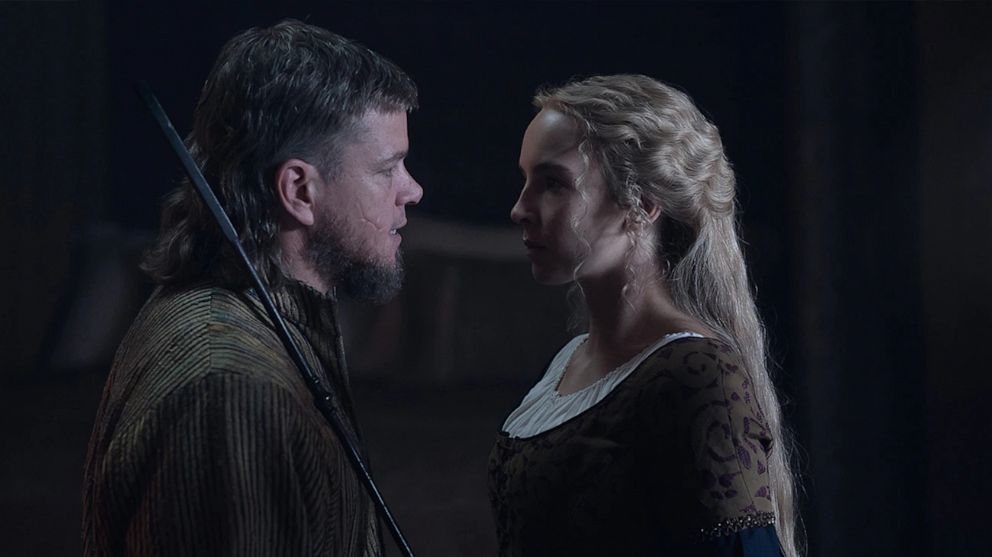 The actress said she hopes the film provokes conversation.
"I think it's important that we do kind of hold a mirror up to ourselves, like, yes, this was a very, very long time ago. However, this problem hasn't gone away -- and it's improved in many ways and in many ways it hasn't."
Ridley Scott on the making of the film
20th Century Studios released a behind the scenes featurette in September with Scott explaining more about some of the techniques he used while directing the film.
"For me, every scene has to have a stake, large or small," he said in the clip.
Scott, who has directed hits like "Alien," "Blade Runner," "Gladiator" and "Thelma & Louise," then went on to explain what "dynamic" he relied on heavily to convey many emotions in the film.
"Dynamic can either be a fast-moving car, something falling, a change of pace or just something we didn't expect," he said. "What we're doing here is a good dynamic, which is silence."