After vowing to never speak to the press again, Meghan Markle's father has done just that.
Thomas Markle penned a new op-ed in the U.K.'s The Mail on Sunday, attempting to debunk rumors that he faked his own heart attack just before his daughter wed Prince Harry on May 19.
He also wrote that he just wants his "quiet boring life back" and admitted he lied to Harry, the sixth in line to the British throne, about staging paparazzi photos and hung up on him in a phone conversation.
Thomas Markle, who lives in Mexico, also acknowledged he has had no contact with Harry and Meghan, now the Duke and Duchess of Sussex, since before their wedding.
"Thousands of stories have been written about me," Thomas Markle wrote. "Things have been made up, spun around and others are outright lies."
"I'm not the weirdo schlubby dad living in a shack in Mexico drinking beer and eating McDonald's," he wrote.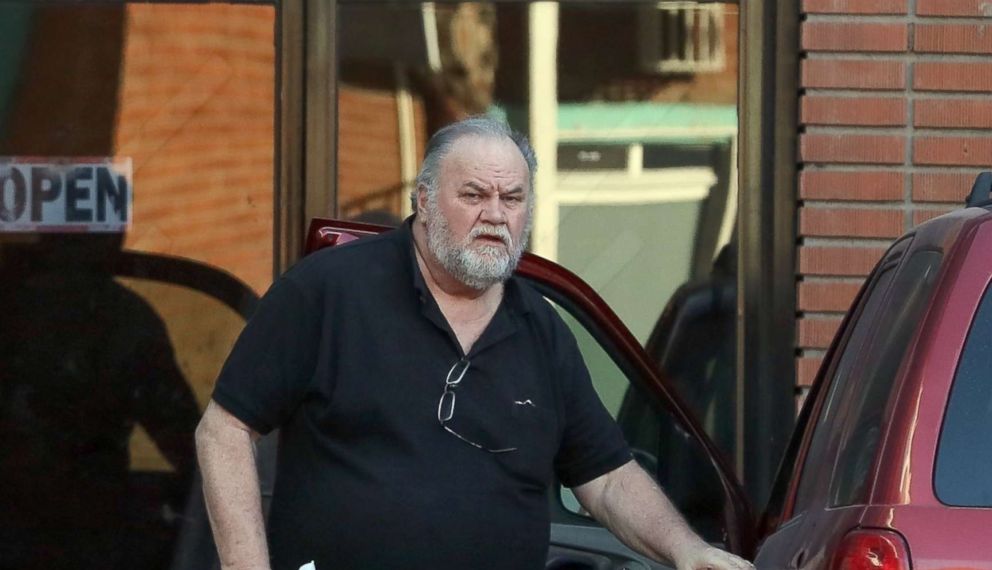 Thomas Markle conceded in the op-ed that Harry had warned him early on about the paparazzi and he ignored the warning.
He also claimed he will not speak out again.
Previous apologies
Thomas Markle made the case in his first TV interview after Meghan and Harry's wedding as to why he felt the need to speak out.
"Photos of me were always like derogatory," he said on "Good Morning Britain" in June. "They took pictures of me buying a toilet and making a big deal out of it/, so I thought this would be a nice way of improving my look."
He later apologized to Meghan and Harry, saying it would be the last time he spoke to the press.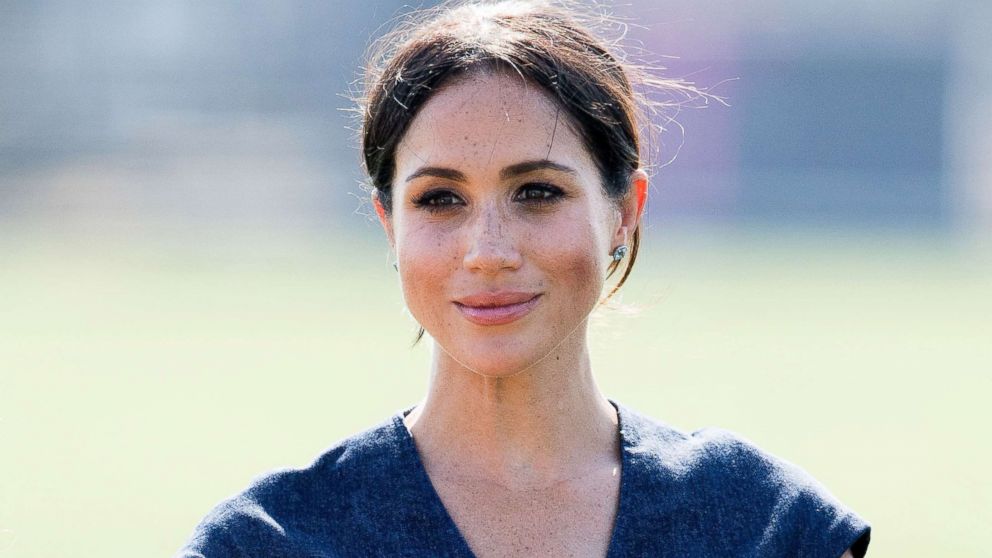 Just a few weeks later, he was back in front of the cameras again.
"I love you. I miss you," Markle said in a July television interview. "I want to be her child's grandfather and I want to be near them."
Thomas Markle did another interview in late July, again promising it was his last interview.
"Meghan was apparently upset with me for saying that she and Harry will probably have a baby soon," he told The Mail on Sunday.
It was The Mail on Sunday that first claimed Thomas Markle had been participating in staged photo shoots to help his image, leading him to decide to withdraw from walking Meghan down the aisle at St. George's Chapel.
Thomas Markle appeared to change his mind after speaking with Meghan and Harry, but he again backed out several days later, saying he had suffered a heart attack and would be unable to travel.
Harry's father, Prince Charles, walked Meghan down the aisle instead.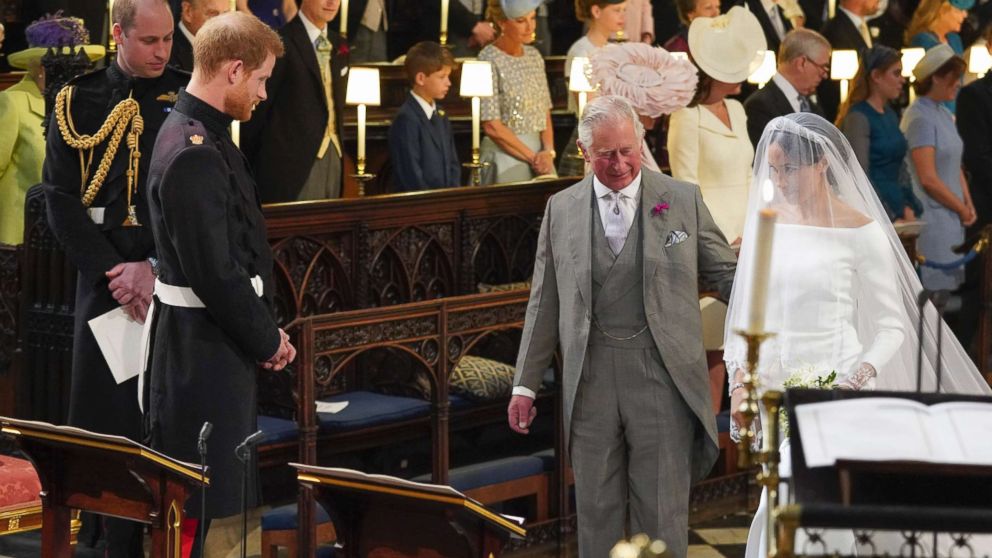 Meghan's sister, Samantha Markle, Thomas Markle's daughter, is expected to start filming this week on "Celebrity Big Brother" in the U.K. Samantha Markle, who has been a frequent television presence, was reportedly paid a six-figure amount.
Kensington Palace has not commented on Thomas Markle's statements.
"Nothing like this in the royal family has ever really happened before," said ABC News royal contributor Imogen Lloyd Webber. "They don't know how to deal with it."
Meghan, Harry carry on
Amid the family drama, Meghan, who just celebrated her 37th birthday, and Harry remain busy with engagements and enjoying some vacation time.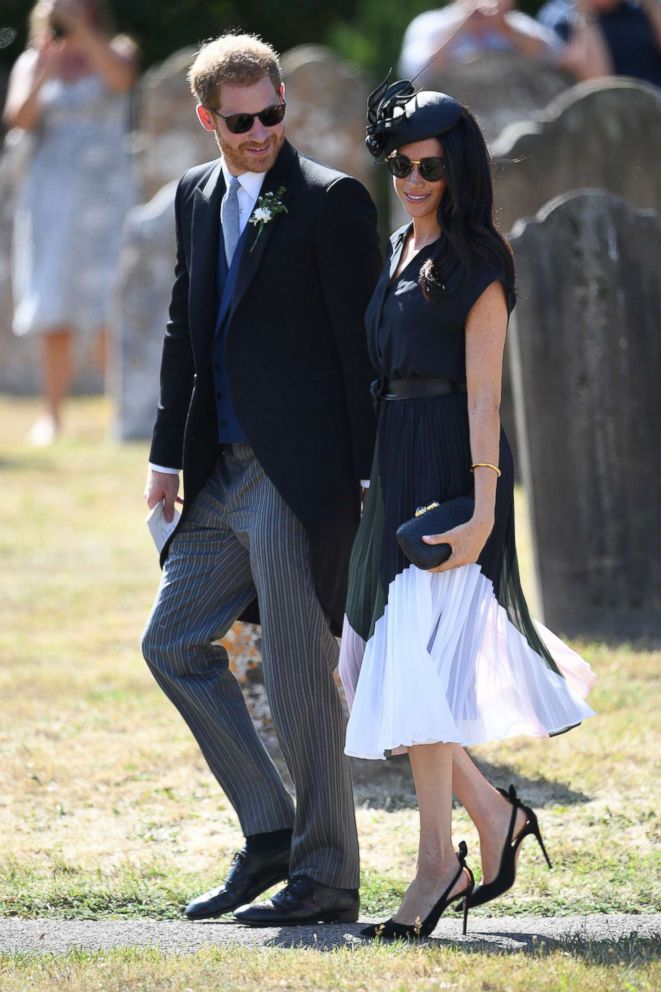 Later this summer, the newlyweds will make the normal royal rite of passage, a trip to see Queen Elizabeth at Balmoral Castle in Scotland.
"For Harry and Meghan, the work continues and they're focused on their lives with each other," said ABC News royal contributor Omid Scobie. "Right now Meghan absolutely has no plans to see her father and [Meghan and Harry] are about to head off to Balmoral for a short summer break."
Harry traveled to Botswana without Meghan on a private working visit with his charity Rhino Conservation, Kensington Palace confirmed last week.
"The Duke of Sussex is on a private working trip to Botswana to join the Annual General Meeting for Rhino Conservation Botswana in his capacity as Patron," a Kensington Palace spokesperson told ABC News. "He attended the Board meeting in Maun and an RCB community project in Xarakao village."
Meghan is expected to shortly announce her first charitable patronage as the fourth member of the Royal Foundation of The Duke and Duchess of Cambridge and Duke and Duchess of Sussex.
In October, Harry and Meghan will go on a trip to Australia, New Zealand, Fiji and Tonga, where they will work toward their charitable goals and attend the 2018 Invictus Games in Sydney.