— -- One year after presenters Faye Dunaway and Warren Beatty were handed the wrong envelope to announce the winner for best picture, the actors returned to the 90th annual Academy Awards to do the honors again.
"It's so nice seeing you again," Beatty said.
"Presenting is lovelier the second time around," Dunaway added, after they both received a standing ovation.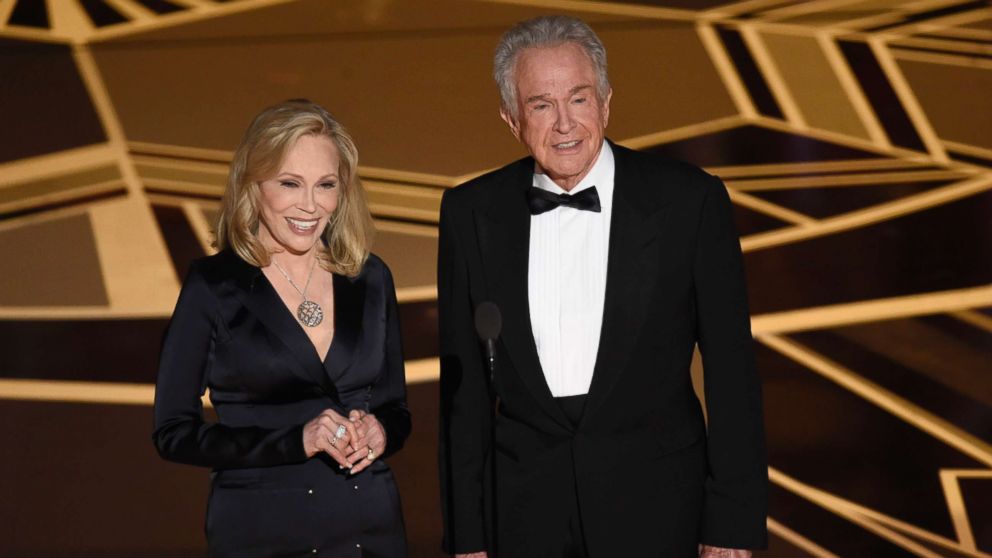 Dunaway, 77, and Beatty, 80, then announced that "The Shape of Water" won the evening's top honors.
The film beat out other movies nominated, including "Call Me By Your Name," "Darkest Hour," "Dunkirk," "Get Out," "Lady Bird," "Phantom Thread," "The Post,"and "Three Billboards Outside Ebbing, Missouri."
Last year, Dunaway mistakenly announced that the best picture award went to "La La Land." In a moment of pure chaos, Jordan Horowitz, a producer of "La La Land," later set the story straight: "Moonlight" was the true winner.
"There's a mistake. 'Moonlight,' you guys won best picture ... This is not a joke," Horowitz said.
Dunaway and Beatty were given the wrong envelope before they walked onto the stage. An enlarged video still of Beatty at the microphone shows him holding an envelope that reads, "Actress in a leading role."
PricewaterhouseCoopers, the accounting firm that tallies the Oscars votes, said later that the two accountants -- Brian Cullinan or Martha Ruiz -- involved in last year's mix-up were forbidden from the show.