Award-winning actress Reese Witherspoon is advocating for women both on and off the screen and said all "aspects of femininity" deserve representation in film and television.
Interested in
Oprah?
Add Oprah as an interest to stay up to date on the latest Oprah news, video, and analysis from ABC News.
Witherspoon, who stars in the upcoming sci-fi fantasy film "A Wrinkle in Time," told "Good Morning America" that director Ava DuVernay's vision and the group of storytellers behind the film are what drew her in.
"Ava DuVernay is just amazing. She has such a vision, you know. She really believes that if you want to change the stories you see on screen you have to change the storytellers," Witherspoon said. "And that means the faces you see on screen. But it's also everyone behind the camera making the movie, working with the most diverse crew I have ever worked with in my life."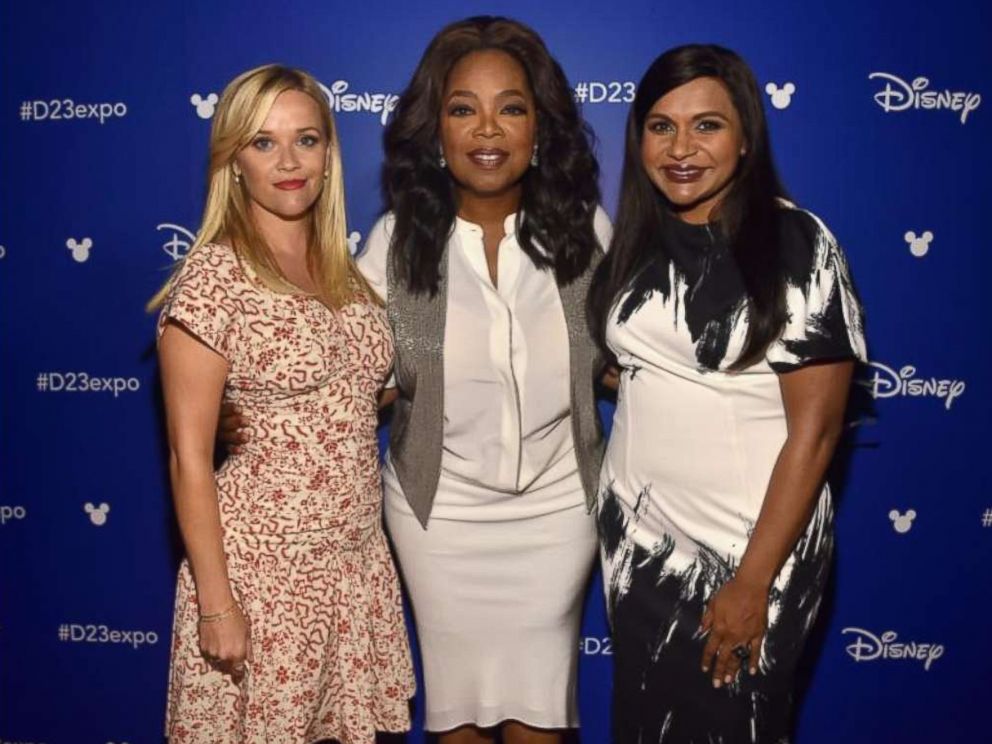 She continued, "Letting the people be part of the process really infuses the whole film with love and a different kind of energy."
Witherspoon plays Mrs. Whatsit, one of the three astral travelers who guides a young girl named Meg on her search for her father, who is lost in the universe. The actress and mother of three said her two children Ava, 18, and Deacon, 14, both read the classic science fiction novel in sixth grade and "had such a fun experience seeing it reimagined through Ava's eyes."
Witherspoon has been a driving force with the recent Times Up movement and said she followed her mother's advice that "if you want something done right, do it yourself."
"I started a production company (Hello Sunshine) and I sought out the women I wanted to work with," she said. "And I said women want to see themselves on screen and they don't want to see this very one-dimensional wife or girlfriend of a superhero."
"They want to see mothers and teenagers and different aspects of femininity on film," she added. "So it's been a really great time, becoming a producer and working with people I love."
Witherspoon is teaming up with other A-list female celebs for some upcoming TV projects. She is working with Kerry Washington on a new limited series based on the book "Little Fires Everywhere" about "two mothers with very different philosophies on how to raise kids," Witherspoon said.
"You find mothers in other places," she added. "It's really fascinating."
Witherspoon is currently writing scripts for a "fictional version" of a morning news show in which she plays an anchor alongside Jennifer Anniston, her former on-screen sister from "Friends."
"It's really fun," she said. "We play morning news anchors as media is changing and women's roles in business are changing."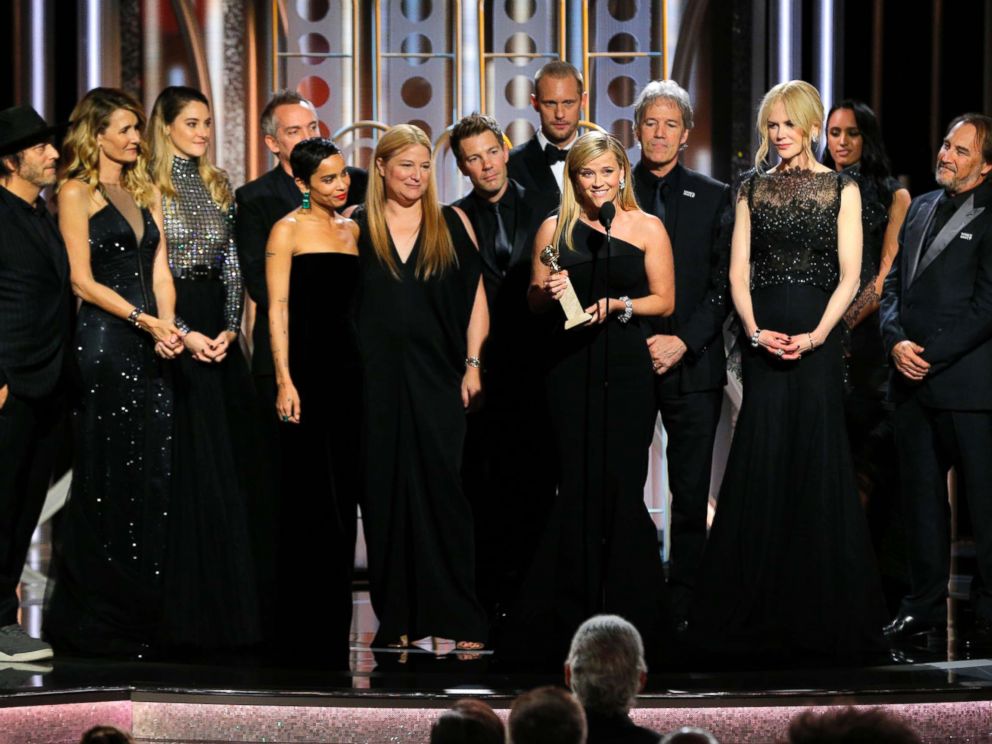 Witherspoon also divulged new details for the second season of the Golden Globe-winning series "Big Little Lies," which begins production next week.
"We had our first rehearsals with Meryl (Streep) ... and it was so fun. It was really great. It's gonna be different this year, some really good storylines, new characters," she said.
"A Wrinkle in Time" opens March 9 from Disney, the parent company of ABC News.