Review: 'Jurassic World: Dominion' delivers a predictable epic
It's been nearly three decades since the release of "Jurassic Park."
It's been nearly three decades since Steven Spielberg made us believe that dinosaurs really were alive and chomping in "Jurassic Park." After two lackluster sequels and a new trilogy called "Jurassic World," the third and presumptive last in the threepeat hits theaters this week.
And what do we get? Soulless repetition that drags on for 150 minutes. The plot is a muddle, the pacing falters and the actors -- mouths agape -- mostly stare at special effects that weren't added until long after they left the set. None of that will stop "Jurassic World: Dominion" from achieving world domination at the summer box office. Nor should it.
The reason is simple: Audiences can't get enough of digital dinosaurs stampeding across the screen in a wowza rush of pure adrenaline. How does the sixth film in the epic franchise compare to the original? Badly. Spielberg exited the director's chair after the first sequel, taking a large chunk of wonder and awe with him.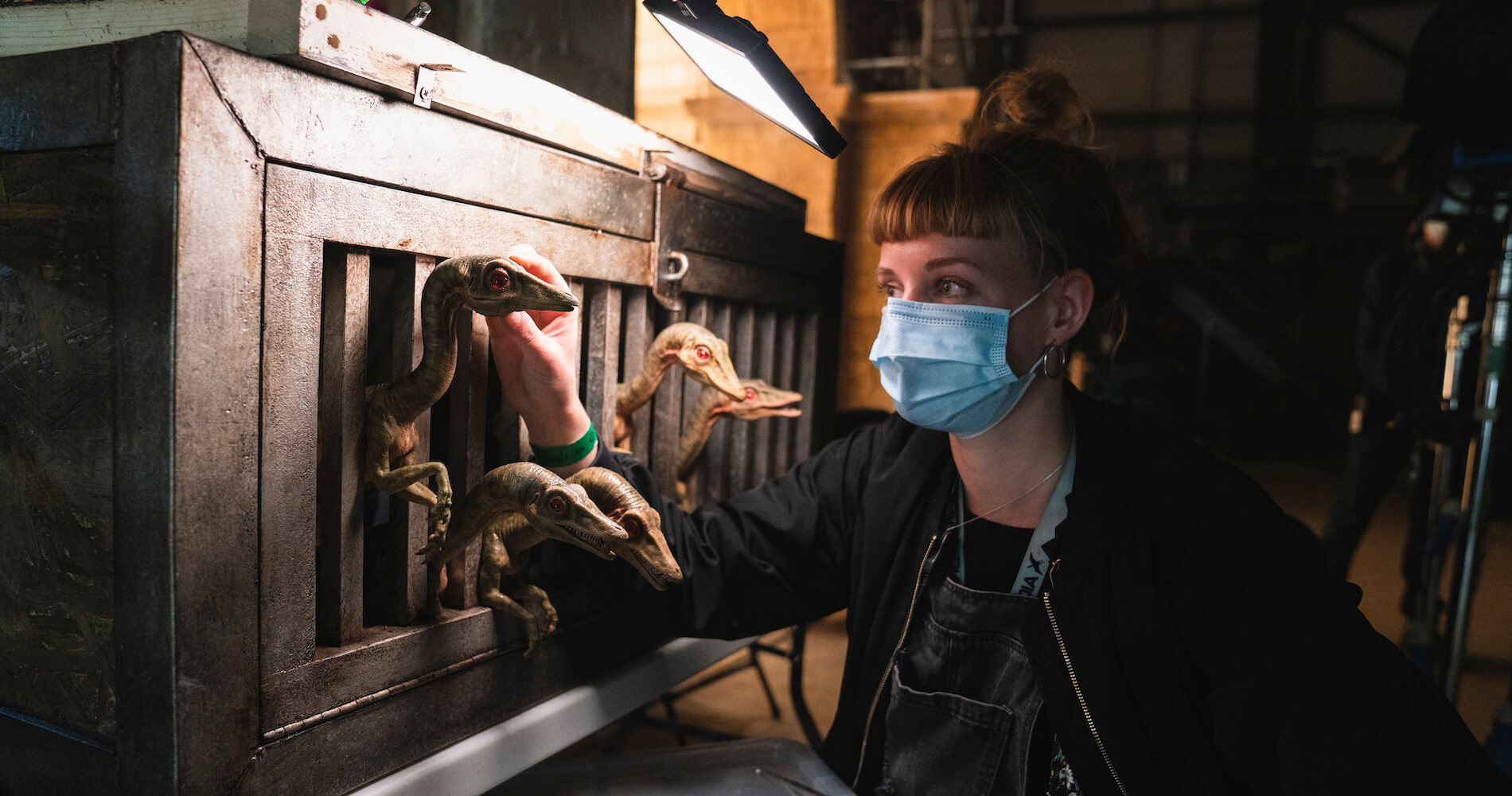 The human interaction is, as ever, lame, despite the gimmick to unite OG "Jurassic Park" stars -- Sam Neill as paleontologist Alan Grant, Laura Dern as his former paleo flame Ellie Sattler and Jeff Goldblum as chaos theorist Ian Malcolm -- with bickering "Jurassic World" lovers -- Chris Pratt as raptor expert Owen Grady and Bryce Dallas Howard as park manager Claire Dearing.
OK, stifle that yawn. The upstaged actors give it a try, even if these cardboard humans are mostly bait for hungry dinos who long ago rebelled against being put in cages in a theme park where customers (read the movie audience) forked over inflated ticket prices to gawk at them.
Before we get to "the biggest carnivore the world has ever seen" -- it still can't beat the Tyrannosaurus rex -- let's catch up. It's been four years since the theme parks blew up in "Jurassic World: Fallen Kingdom." Now dinos roam the world messing up weddings and a romantic run on the beach.
Living life in peace isn't in the cards, not with prehistoric clones being sold off on the black market by profiteering companies like Biosyn, run by sinister CEO Lewis Dodgson (Campbell Scott). Ian, a Biosyn consultant on Dodgson's secret island facility, sees the mutant locusts being developed there as a grain-destroying spur to world famine and alerts Alan and Ellie.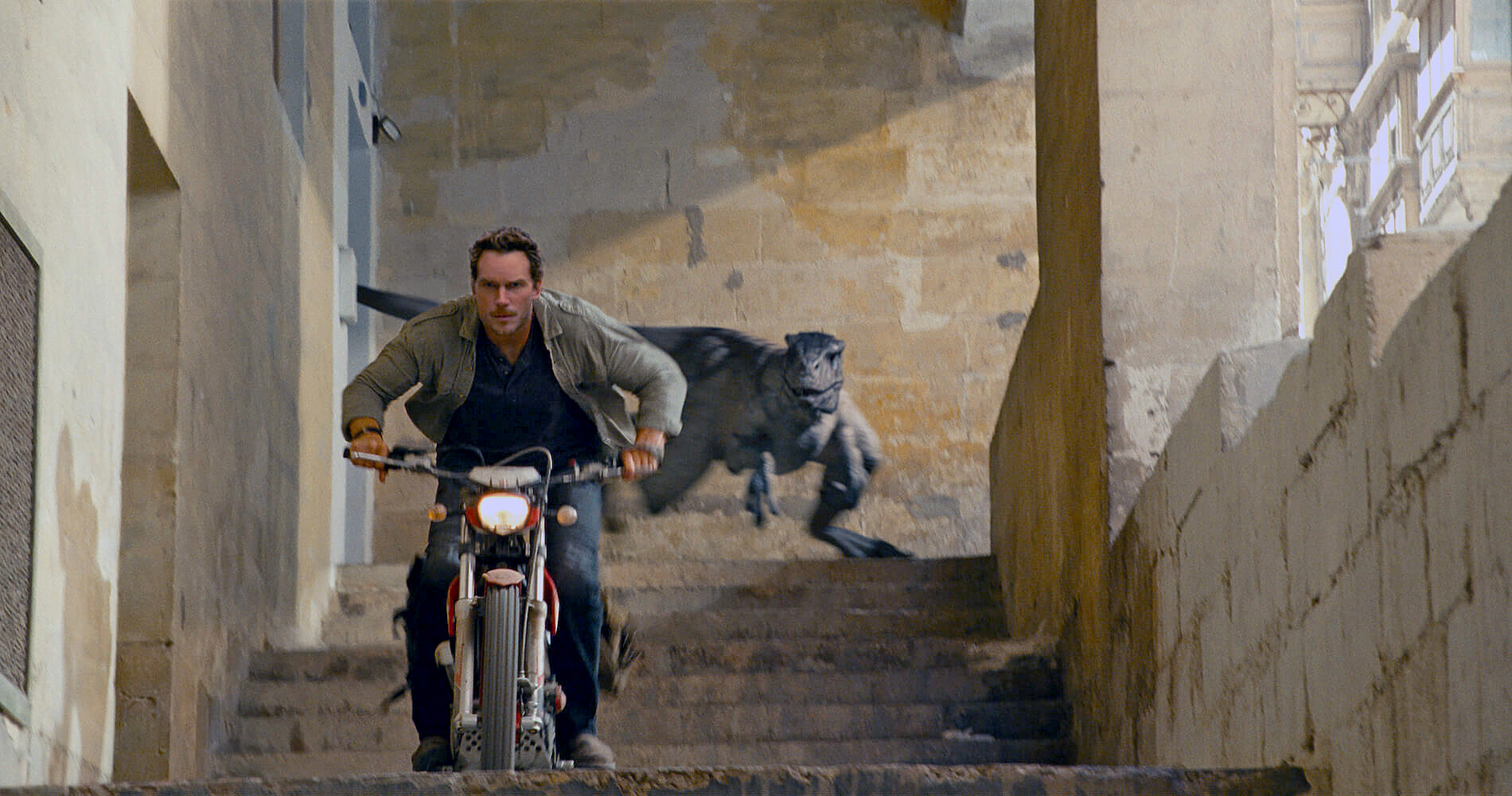 Biosyn also invades the safe haven provided by Owen and Claire to kidnap teen clone Maisie Lockwood (Isabella Sermon) and the newborn child of velociraptor Blue. Owen promises mama Blue to get her baby back. "You made a promise to a dinosaur," smirks Ian in disbelief. And when Goldblum smirks or spins generic lines with his offbeat comic timing, it's bliss.
And the chase is on, starting with Owen revving his bike through the streets of Malta with raptors in hot pursuit. With the help of a rogue pilot (a standout DeWanda Wise), Owen and Claire get the job done as the movie suddenly morphs into "Mission Impossible" or something out of Jason Bourne. Desperate? More than a little.
Director Colin Trevorrow crowds men, women and beasts together in a collision of subplots that doesn't add up to a rousing climax or anything that might push our emotional buttons, except for Blue and her stolen baby.
"Jurassic World: Dominion" is a technical achievement that never finds the heartbeat we really need to invest in how it turns out.
Does it matter? Nah. The kid in us knows that even in a pokey, predictable epic like this one you still stick around for the scary parts. On that level -- the only level that counts -- "Jurassic World: Dominion" delivers.