Audiences can't get enough of true-crime dramas. So expect "The Staircase," streaming over eight parts on HBO Max, to keep you guessing while perched on the edge of your favorite couch.
There's already been a 2005 docuseries (currently on Netflix) about Michael Peterson, a North Carolina novelist and political aspirant who was accused of murdering his wife in 2001.
You can Google Peterson if you want current details. My advice is to stay glued to the series as it navigates the twists of an extraordinary case. This time, you get to watch "The King's Speech" Oscar-winner Colin Firth play Peterson with a nuanced intensity that burns through the screen.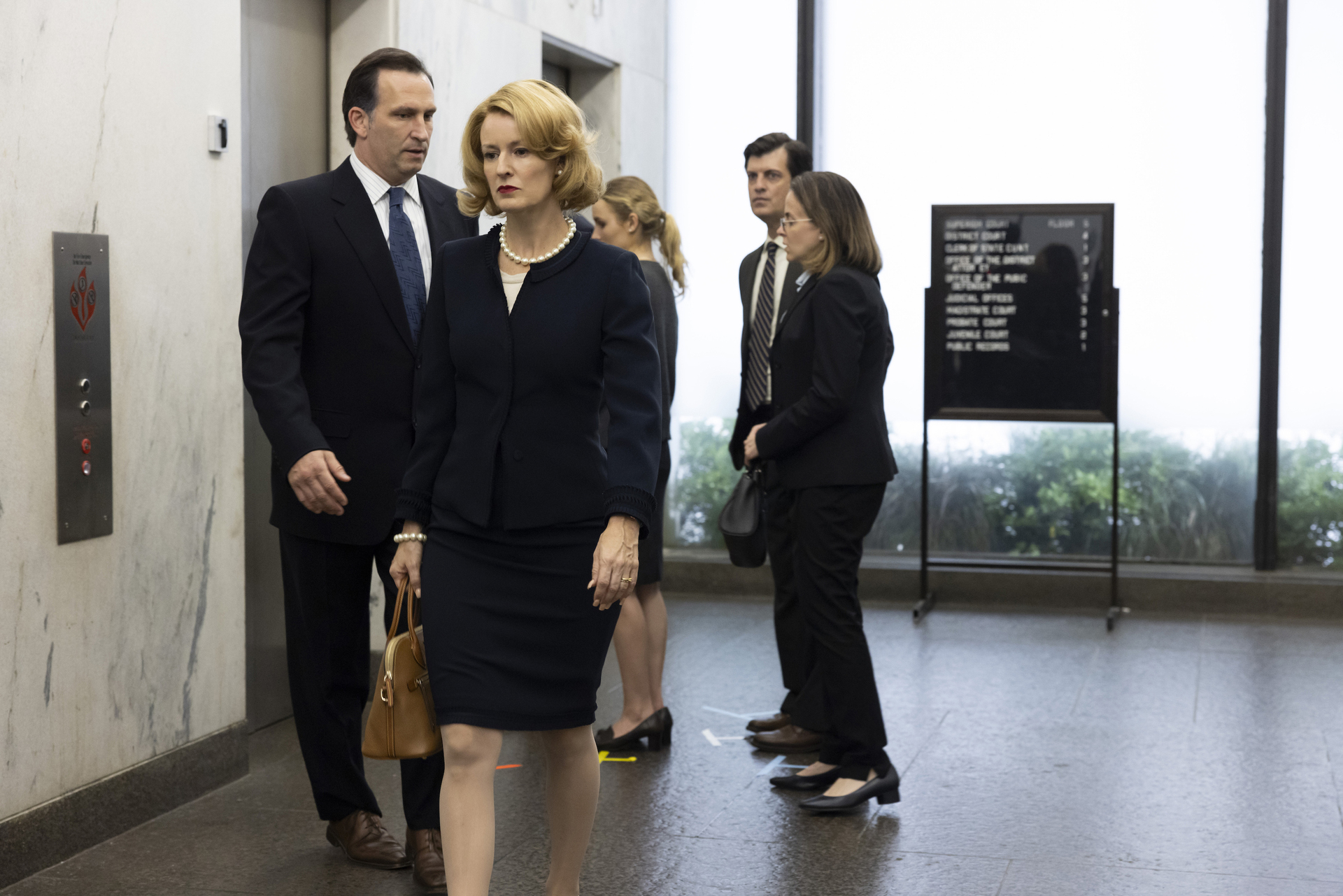 If you recall, it was on Dec. 9, 2001 that Peterson dialed 911 in a panic to report finding the battered and bleeding body of his wife, Kathleen (Toni Collette), at the bottom of the staircase in their spacious Durham home. She'd died in an accidental fall. Or so Michael reported.
Instead, the police arrested him for murder. In a clever move, creator (with Maggie Cohn) and director Antonio Campos incorporates the French docuseries crew (Vincent Vermignon and Frank Feys) into the action as conflicting views of the truth are tossed around.
It's revealed that Michael, a former Marine who's been campaigning for city council, had lied about winning a Purple Heart for service in Vietnam. Also leaked are Michael's flings with male escorts, exposing the homophobia nesting in a town dedicated to the straight and narrow.
Michael claims that Kathleen accepted his bisexuality. In court, assistant district attorney Freda Black (Parker Posey) insists that Kathleen's discovery of her husband's secret life led Michael to kill her. Peterson defense attorney David Rudolf (the great Michael Stuhlbarg) counters that his client is the victim of a witch hunt for exposing police corruption.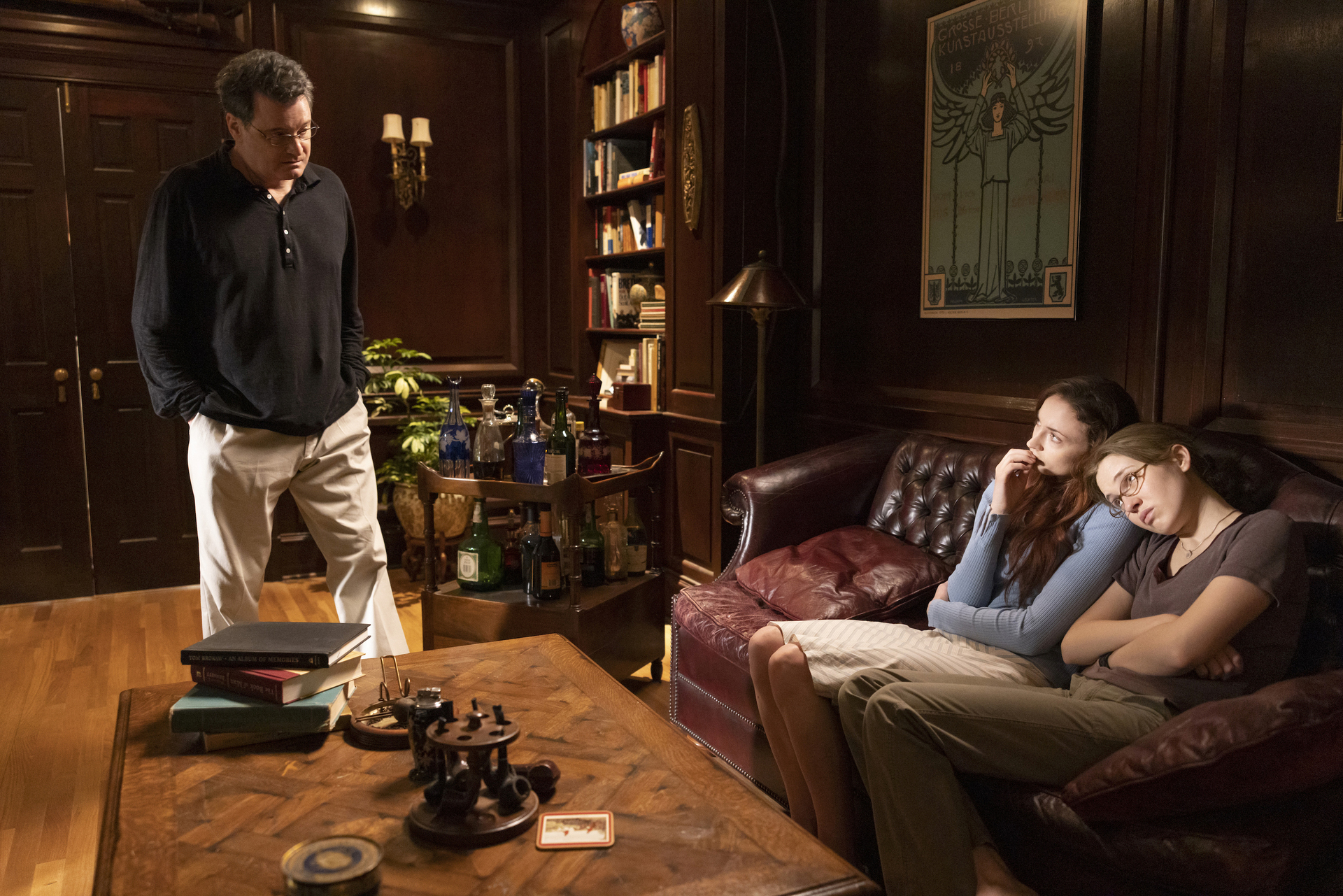 Then there's the jury of the adult Peterson children. Todd (Patrick Schwarzenegger) and Clayton (Dane DeHaan), Michael's sons from a previous marriage, side with him, while there is only wavering support from Margaret (Sophie Turner) and Martha (Odessa Young), whom Michael adopted after the death of their mother.
Caitlin (Olivia DeJonge), Kathleen's biological child from another marriage, is riddled with doubt egged on by her mother's sister Candace (a blistering Rosemarie DeWitt) when her father's secrets begin to come out and fester. For instance, the mother of Michael's adopted daughters was also found dead at the bottom of a staircase in 1985. Whoa!
There are enough subplots here to fill eight hours and still leave you wanting more. Credit an exceptional cast for holding us in thrall. Firth, in a role once intended for Harrison Ford (can you imagine!) is electrifying, playing a ping-pong game of innocence and guilt that keeps you riveted. Even the practiced documentary crew can't decide if and when Michael is lying.
Cheers to the younger actors for bringing depth and resonance to the Peterson children, given short shrift in the docuseries. And Collette, through flashbacks, provides Kathleen with an agency denied by tabloid headlines. All the actors shine, including the luminous Juliette Binoche (blonde for the occasion) in a role whose mystery should be preserved.
In the five episodes sent to critics, the series offers no conclusive answers about what really led to Kathleen's death over two decades ago. But in its exploration of the dynamics of a marriage and the effect of lies and half-truths on family members with an accused murderer in their midst, "The Staircase" is a potent and provocative powerhouse and TV at its addictive best.