In a new interview with her close friend Rabbi Shmuley, comedian Roseanne Barr opens up about what it was like to lose her show after her infamous tweet heard round the world about Valerie Jarrett and what she thinks about the planned spin-off show, "The Conners."
Barr, who earlier this year tweeted a racist sentiment at the former senior adviser of President Barack Obama, said losing her show was like "a death to me" and added that she needed the past few months to heal.
After Barr's tweet comparing Jarrett to the "Planet of the Apes," Channing Dungey, the president of ABC Entertainment, slammed it as "abhorrent, repugnant and inconsistent with our values." The network canceled the show hours later.
Barr went to stay with her mom after the incident and the two "laughed and laughed ... That's how everyone is supposed to heal, you gotta laugh," she said.
The comedian, 65, spoke to Shmuley on his podcast to talk about the Jewish faith and a selection from the Torah, among other things.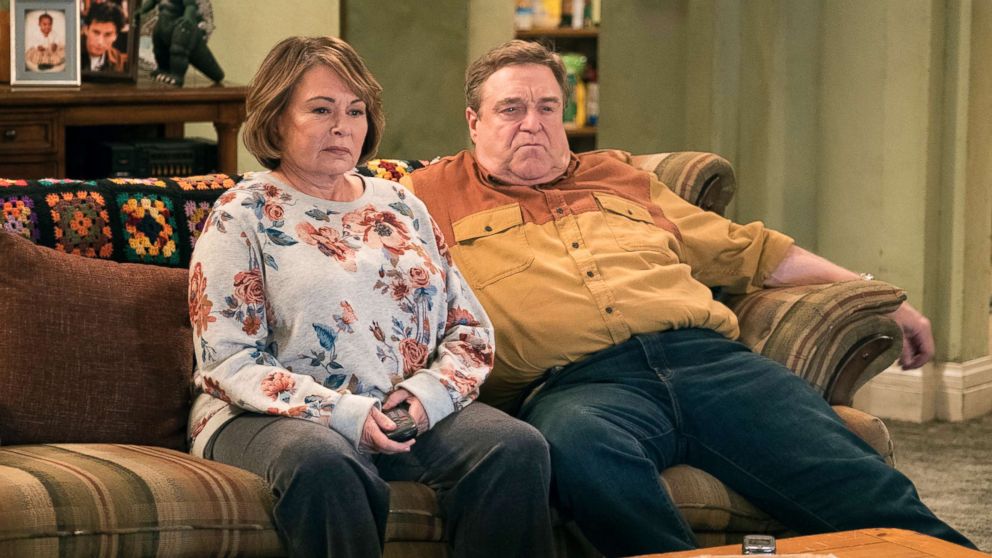 To get over the loss of her show, Barr said there were "steps."
"There was mourning," she added. "Like anything it was a death to me, the death of my character."
Last month, John Goodman, who played Barr's husband on the show, insinuated that her character might actually be killed off on the "Roseanne" spin-off "The Conners," which airs in October. Barr also sounded off about the new show, which will follow the Conner family minus her character, saying for her own mental health she's staying neutral.
"I'm not gonna curse it or bless it, I'm staying neutral," she said. "It's what I gotta do."
Barr said as someone who battles depression and mental illness, she doesn't want to "go dark," so she will not be watching when it premieres next month. In fact, she will be going to Israel to study her faith with some of her favorite teachers instead.
"I have saved a few pennies and I'm so lucky I can go," she said.
As for her future in entertainment, she added, "I'm already writing a new sitcom, it's very funny."