While March Madness brackets are busting from coast to coast, one college basketball team has a not-so-secret weapon that's pumping it up with a spiritual boost on the court.
Sister Jean Dolores Schmidt (aka Sister Jean), the Loyola-Chicago men's basketball team chaplain and superfan, said she believes they win because "we have God on our side."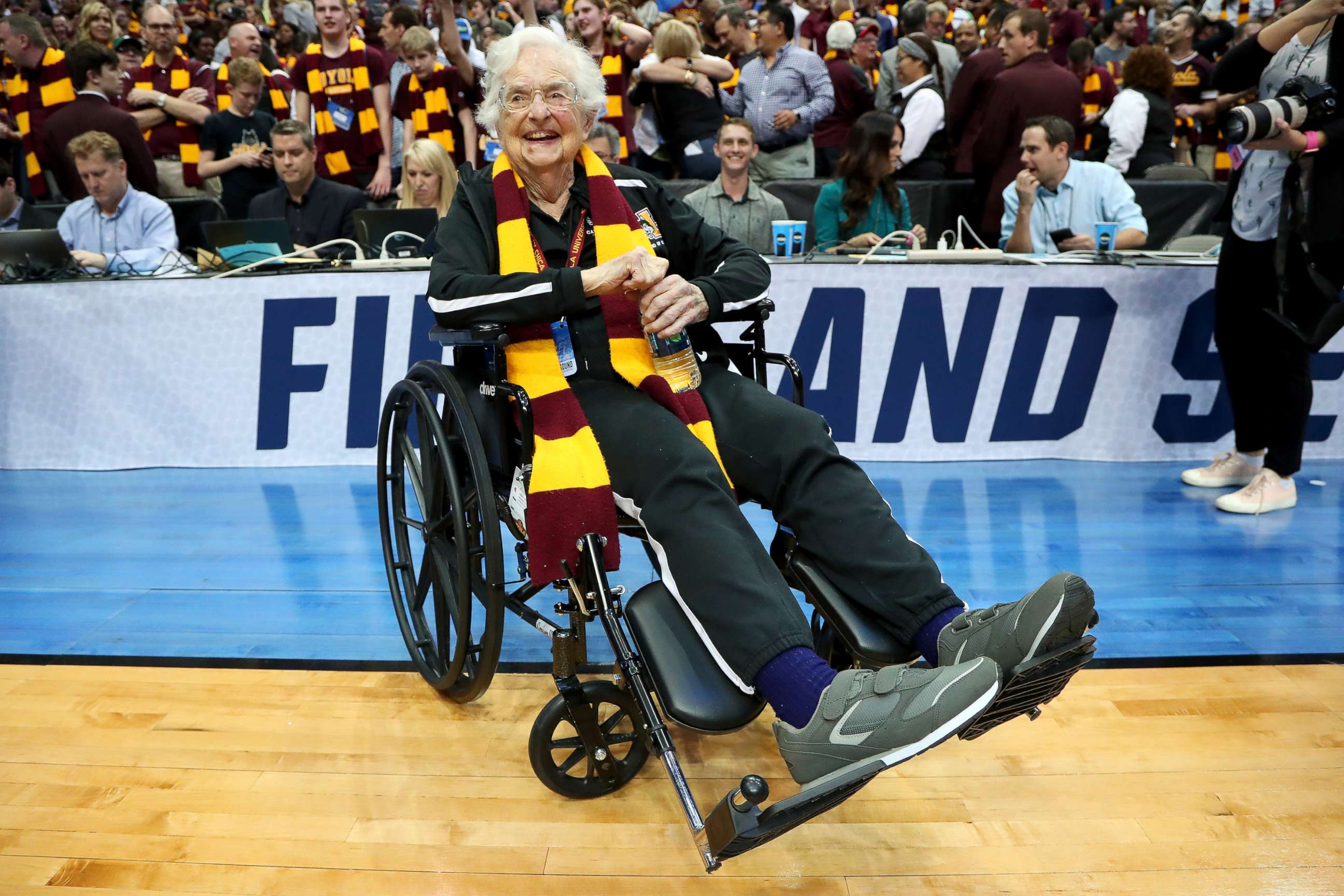 "I say a prayer, but sometimes there's a little more than talking to God in the prayer," Sister Jean said today on "Good Morning America" about her pregame blessing and pep talk.
"I do begin with, 'Good and gracious God, today we hope to win this game, we ask for your courage -- we already have the confidence, we're focused, we know we want to work hard.' At the end of the game, we want to be sure that when the buzzer goes off that the numbers indicate that we get the big W," she said.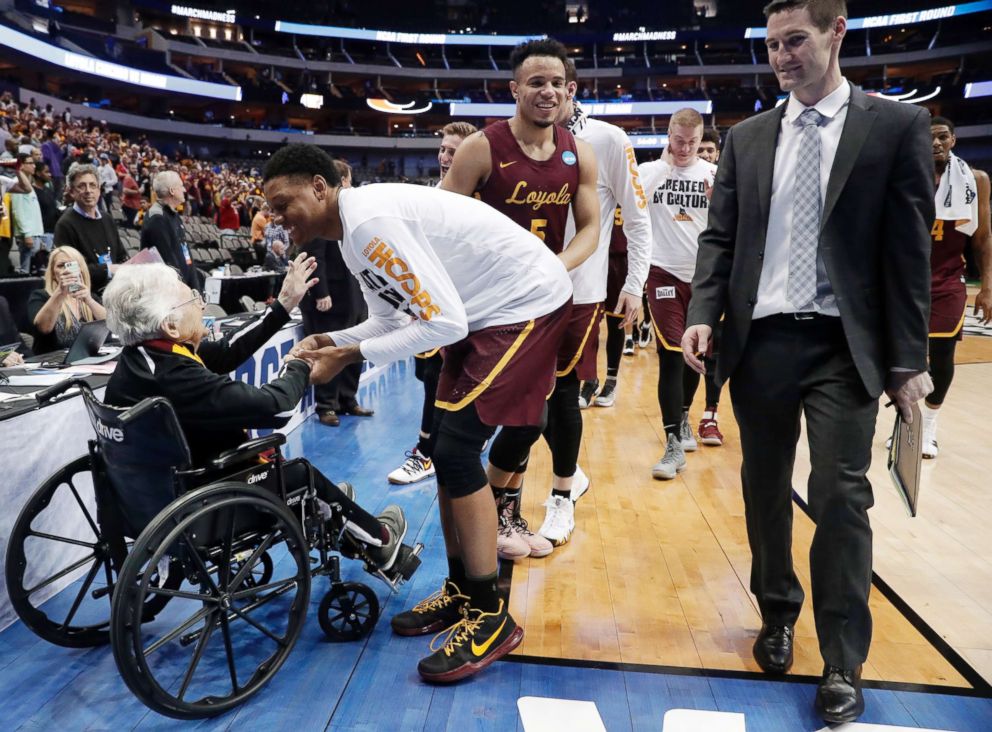 The superfan also confessed, "I pray for the other team, perhaps not as hard. But we have God on our side and these young men have great faith and if you don't have confidence in faith, then you might as well not be playing."
The team chaplain and former academic adviser has witnessed more than half a century of the team's basketball history, and this season Sister Jean laces up her custom-made Nikes, huddles with the players and sits courtside to cheer them on.
"I'm just having a lot of fun," Sister Jean said of the team's recent success and her own rise to social media stardom. "It's just brought so many happy memories to me."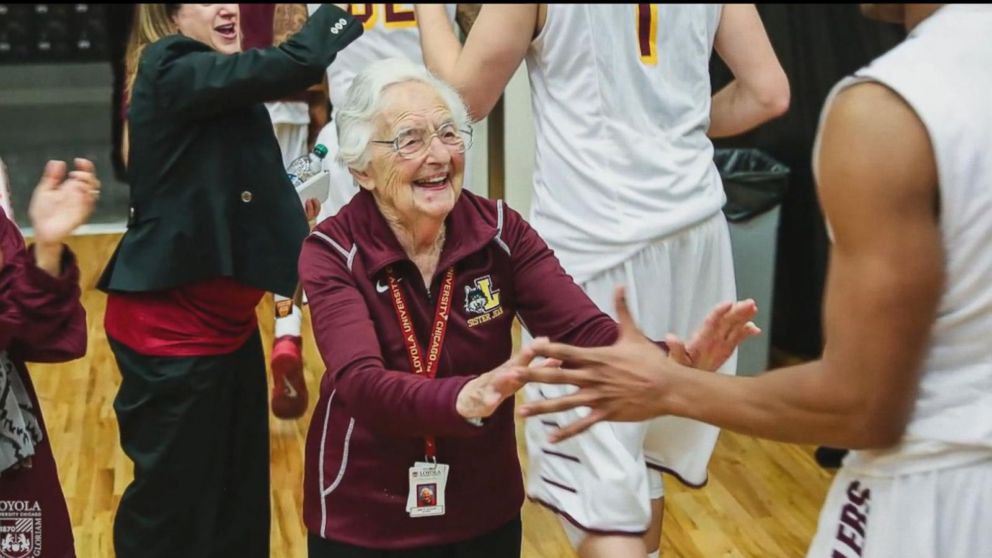 Sister Jean was the most tweeted about person of the games this past weekend, according to Twitter. Even former president and Chicago favorite Barack Obama mentioned Sister Jean on Twitter.
Sister Jean said, "I began to love basketball when I was in high school," when women's courts were still divided into three sections instead of the full courts we have today."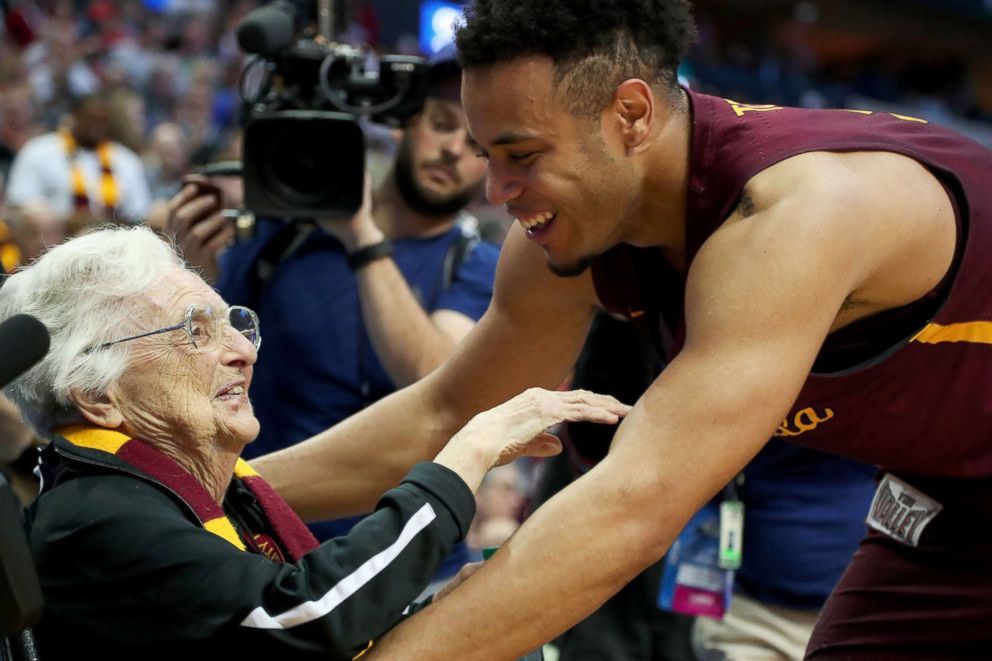 Number 11-seeded Loyola-Chicago defeated Miami 62-64 in an upset buzzer-beater, first-round win, then advanced to top Tennessee by 1 point in the second game of the tournament and will now face No. 6-seeded Nevada Thursday night in the Sweet 16.