As Super Bowl 56 approaches on Feb. 13, Snoop Dogg is promising a historic halftime show.
The rapper appeared on "Monday Night Football" with NFL legends Peyton and Eli Manning, and he told the brothers he's grateful for the opportunity to perform with Dr. Dre, Eminem, Kendrick Lamar and Mary J. Blige.
"We're so thankful that NFL is accepting hip-hop on stage and letting us do what we do," Snoop said. "We plan on putting together a great show and giving the people something they've been waiting for."
"They love to watch a great Super Bowl game and at halftime, they love to see who's gonna perform, so we're gonna give you the greatest performance you've ever seen in hip-hop history," he said.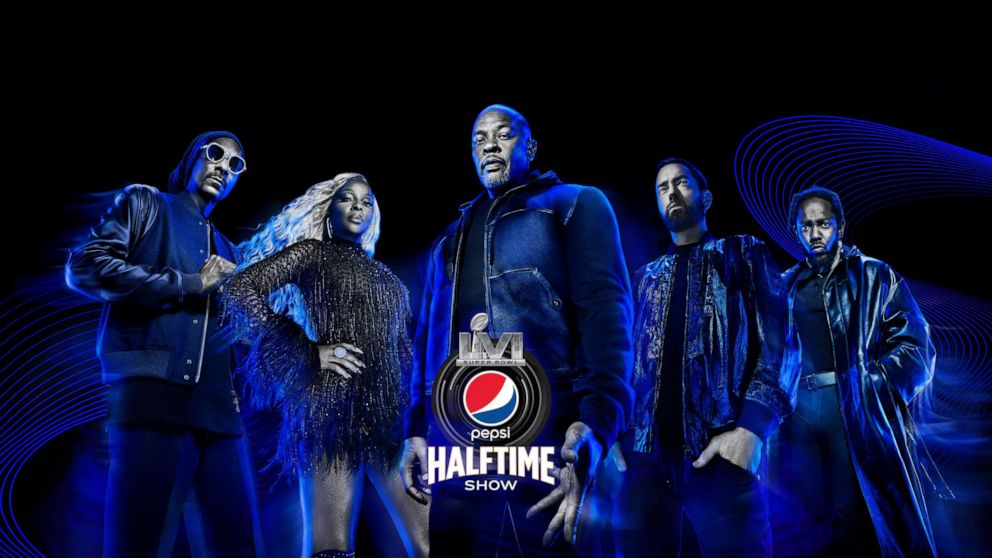 The five superstars -- who have collectively earned 43 Grammys and have created 22 No. 1 Billboard albums, per a press release from Pepsi and the NFL -- will be performing together for the first time. In addition, Jay-Z's Roc Nation is serving as the strategic entertainment advisor of the Super Bowl halftime show at Sofi Stadium in Inglewood, California.
Snoop, Dre and Lamar all grew up in the Los Angeles area, making the performance even more special for them.
"The opportunity to perform at the Super Bowl halftime show, and to do it in my own backyard, will be one of the biggest thrills of my career," Dre previously said in a statement. "I'm grateful to Jay-Z, Roc Nation, the NFL, and Pepsi as well as Snoop Dogg, Eminem, Mary J. Blige and Kendrick Lamar for joining me in what will be an unforgettable cultural moment."
As Snoop prepares for the big show, he just dropped "Algorithm: The Movie," an hour-long combination of music videos and artist interviews from his "Algorithm" album.