Sports Illustrated's famous swimsuit issue has a new cover model, and her name is Danielle Herrington.
The long-awaited annual issue, with Herrington in a barely-there pink bikini on the cover, was revealed Tuesday.
Making her first appearance since the announcement, Herrington told "Good Morning America" on Tuesday that she was "in tears" when she got the news. "I put in so much work," she said. "I reached my dream."
Here's what you need to know about the 24-year-old model: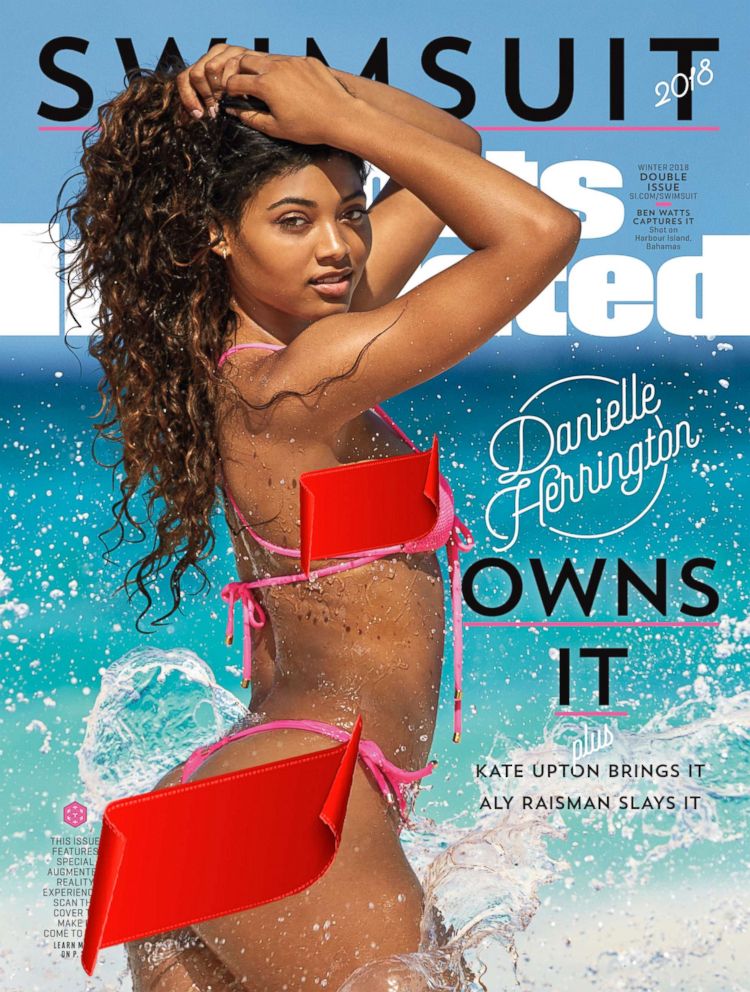 She's from Compton.
Herrington hails from Compton, California, in Southern Los Angeles. She called her childhood "pretty normal," telling Fox News in 2017. "A lot of the time after school, we would go to my grandma's house because my parents were working. We would swim, ride our bikes down the street, we had a trampoline, scooters, everything! I went to a private school so I guess I got away from the bad action."
She was inspired by Tyra Banks.
Herrington was inspired to become a model by watching the legendary supermodel. "She's how I found out about Sports Illustrated," she told "GMA" co-anchor Michael Strahan. "I remember watching on 'The Tyra Banks Show,' she said, she was the first black woman to cover Sports Illustrated. I just always aspired to be like her and follow in her footsteps."
Now, Herrington has become only the third African American woman to grace the cover of the famous issue, after Banks and Beyoncé Knowles-Carter.
"I just can't wait to be a businesswoman like them," Herrington told Strahan.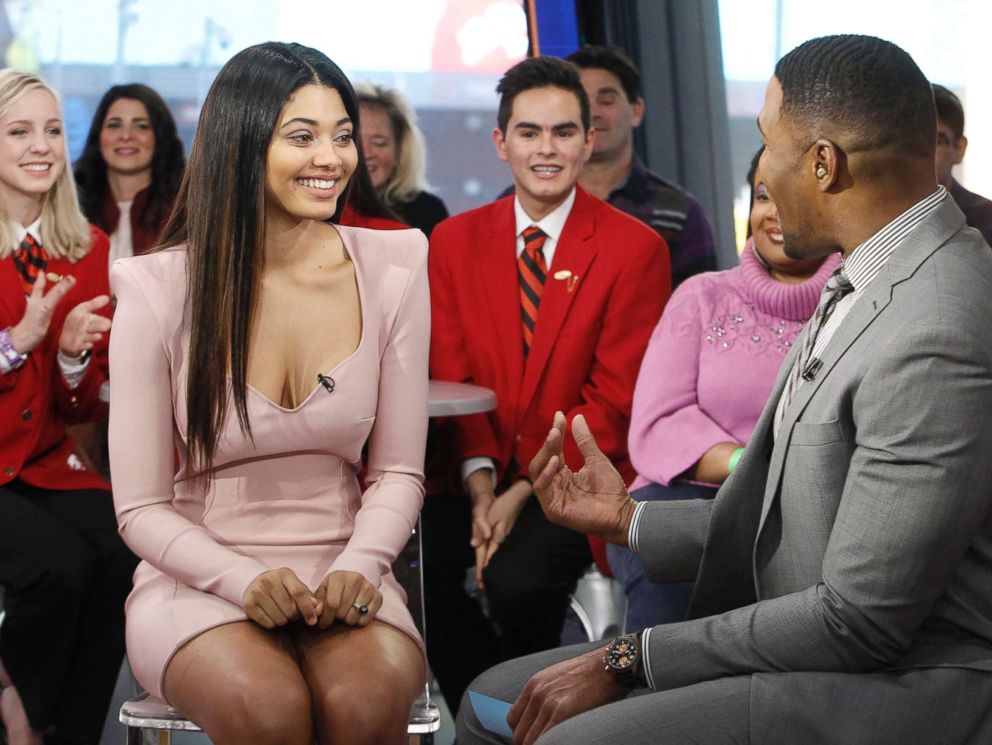 She's a modeling newbie.
Herrington told Fox that even though she knew from a young age that she wanted to be a model, "I've always been really shy." She said her mother signed her up for a modeling school at age 13 and that helped build her confidence. At age 21, she moved to New York to pursue a career and within four months she had booked SI.
Her big break was with Sports Illustrated.
Her first-ever professional photo shoot was in Fiji for last year's swimsuit edition, where she was part of the "rookie" class. "I remember being told I was going to live in New York," she told Sports Illustrated last year after seeing her first photos in the magazine. "Six months later, I'm a Swimsuit model."
Sports Illustrated swimsuit editor MJ Day, who called Herrington "a natural brand ambassador," said the model went from a "shy girl" last year to owning "every single second of her shoot" this year.
Her idol makes the big reveal.
Herrington's hard work paid off and she was rewarded with the cover, which was revealed by none other than Banks -- her idol. The two met for the first time when Herrington, led by Day, "accidentally" walked into a studio where she encountered Banks. The moment was captured and posted on Instagram.