— -- Tiffany Haddish was not a nominee at the 90th Academy Awards, but she was certainly one of the most tweeted about stars of the night.
From her red carpet appearance in a native Eritrean dress to honor her late father to her appearance on stage alongside "SNL" alum Maya Rudolph to present the Oscar for best animated/live action short, Haddish provided some of the funniest moments of the night.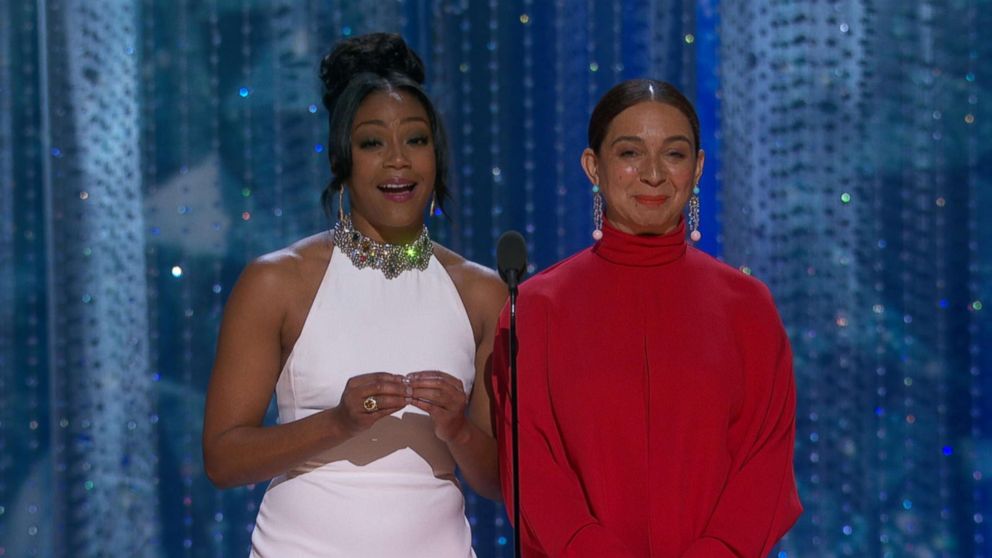 She and Rudolph came out on stage in slippers, carrying their heels and taking shots at how "white" the ceremony is.
"Are the Oscars too black now? Don't worry, we were just backstage, and there are still a bunch of white people still to come," Haddish quipped.
Before the two women had even finished presenting, they were already trending on Twitter, with many suggesting that they host the Oscars next year and, even Katy Perry, proposing something bigger.
Haddish, who had vowed from the red carpet to meet Meryl Streep and talk to her about playing her mother onscreen, called out to the 21-time nominee from the stage. "I'd like you to be my mama one day," she said with Streep nodding.
If Haddish's dress looked familiar, it's because it's the same Alexander McQueen gown she wore while hosting "SNL" in the fall and at the summer premiere of "Girls Trip." She vowed to wear it for every special occasion since.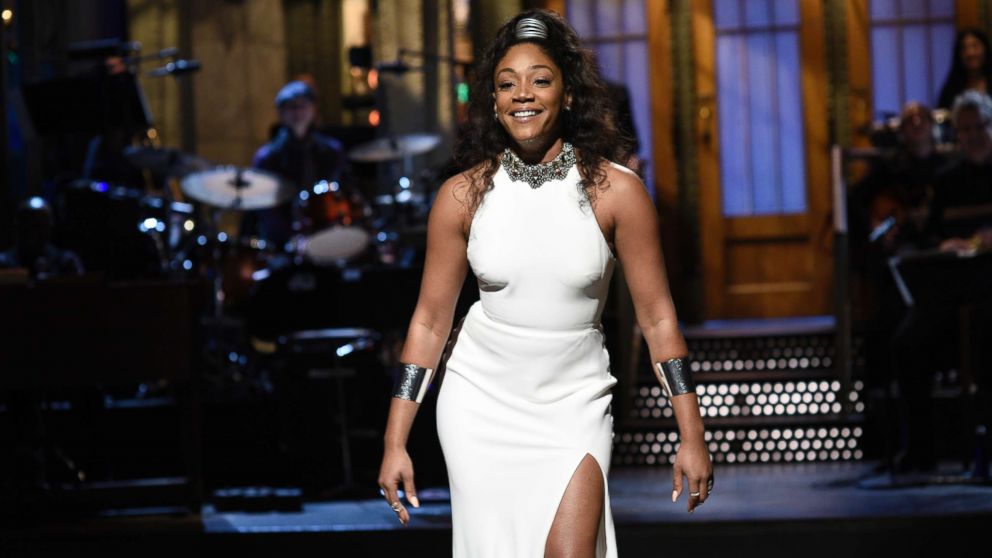 Twitter seemed to have approved.