Treat Williams dies at 71: Hollywood pays tribute to veteran actor
Williams was a veteran Hollywood actor who first rose to fame 1979's "Hair."
Treat Williams, the veteran actor best known for his roles in the WB series "Everwood" and the films "Prince of the City" and "Hair," died Monday in a motorcycle accident, his agent Barry McPherson confirmed to ABC News. Williams was 71.
"It is with great sadness that we report that our beloved Treat Williams has passed away tonight in Dorset, Vermont after a fatal motorcycle accident, As you can imagine, we are shocked and greatly bereaved at this time," his family wrote in a statement on Monday. "Treat was full of love for his family, for his life and for his craft, and was truly at the top of his game in all of it. It is all so shocking right now, but please know that Treat was dearly and deeply loved and respected by his family and everyone who knew him."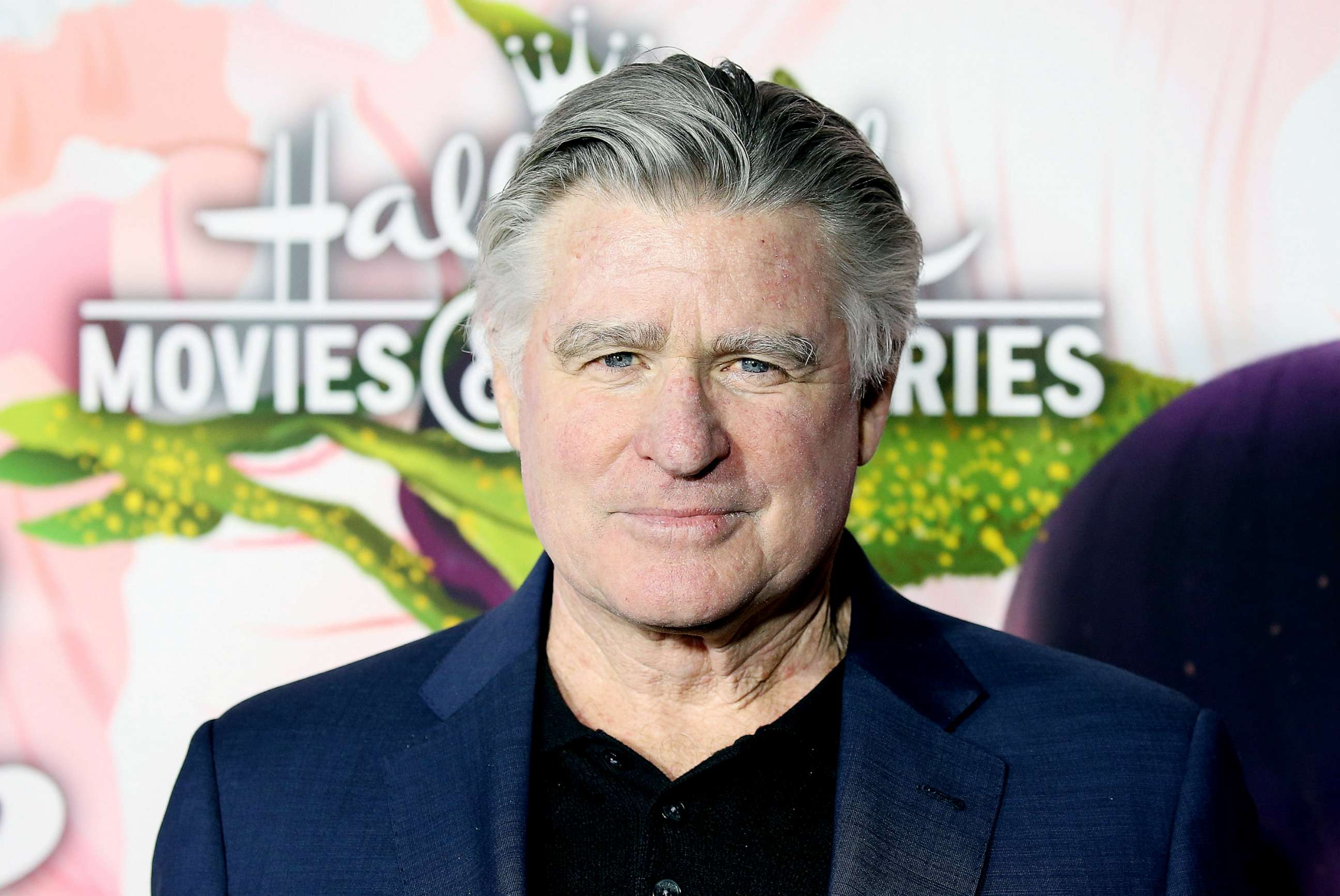 Williams first gained prominence in Miloš Forman's 1979 movie adaptation of the Broadway musical "Hair." Two years later he starred in Sidney Lumet's "Prince of the City."
His other notable films included "The Phantom," "The Eagle Has Landed," "1941," "Once Upon a Time in America," "Dead Heat," "Things to Do in Denver When You're Dead" and "Deep Rising."
More recently, Williams landed a starring role in the 2002-2006 WB TV series "Everwood," playing a New York City neurosurgeon who moves his family to Colorado. He also had recurring roles on "White Collar," "Chicago Fire," "We Own This City" and "Blue Bloods."
His most recent appearances came as a main cast member of "Chesapeake Stories," which concluded a six-season run on the Hallmark Channel last October, and the "Blue Bloods" episode "Irish Exits," which aired in May.
Following the announcement, friends and co-stars honored the late actor:
John Travolta shared a photo of himself and Williams on stage in an Instagram story, writing, "Treat Williams and I got our start together in NYC appearing in 2 Broadway shows, 'Grease' and 'Over Here.' I'm so sorry Treat. My thoughts are with you and your family. You will be missed. Love, John."
Emily VanCamp, one of Williams' "Everwood" co-stars, remembered Williams in an Instagram post. "💔 The many times we worked together- always wonderful and I was always excited for the next time. Sending all my love to your family Treat. Fly high my friend ✨," VanCamp wrote alongside a black-and-white photo of Williams.
Author and TV producer David Simon wrote, "After years of cop reporting, Prince Of The City was the only film that made me believe anyone else knew the truth about the drug war. So honored when Treat Williams signed on to deliver our own, later critique of the disaster. RIP to a legendary actor and a fine, gracious man."
Actor Justine Bateman was one of Williams' many co-stars over the years. "Working with Treat Williams in Mamet's 'Speed the Plow' at Williamstown in '91 was the start of great friendship. Damn it, damn it. Treat, you were the best. Love you," Bateman wrote.
James Woods, another fellow actor, added, "Treat and I spent months in Rome filming Once Upon a Time in America. It can be pretty lonely on the road during a long shoot, but his resilient good cheer and sense of humor was a Godsend. I really loved him and am devastated that he's gone."
"Ahhhhhh mannnnn! I jus devastated! This is breaking my heart. Treat Williams rest in peace. One of the truly nicest guys I've ever met! My prayers go out to Treat's family…what a loss. So, so so sad," actor David Alan Grier wrote.
Actor Wendell Pierce also shared a tribute, writing, "Treat Williams was a passionate, adventurous, creative man. In a short period of time, he quickly befriended me & his adventurous spirit was infectious. We worked on just 1 film together but occasionally connected over the years. Kind and generous with advice and support. RIP."
In Memoriam: Notable people who died in 2023
Trailblazer Sandra Day O'Connor, one of only five women in her class at Stanford Law School, became the first woman to serve on the Supreme Court in 1981. Highly regarded as an independent thinker, she was the key swing vote in many important cases, including the one that affirmed Roe v. Wade in 1992. She retired in 2006 to care for her husband, who had Alzheimer's disease. O'Connor founded iCivics, a web education project for civic engagement and was awarded the Presidential Medal of Freedom in 2009 for her lifetime accomplishments.