A phenomenal young gymnast who has gone viral for her jaw-dropping performances ended her collegiate career with a near-perfect final floor routine.
Katelyn Ohashi, a 22-year-old senior on the UCLA women's gymnastics team, scored a 9.95 during her floor program Saturday, which helped the team edge out a third-place finish at the NCAA Championships.
Ohashi rose to internet stardom as the face of women's gymnastics with her energetic and expressive routines earlier this season. The combination of her tumbling, leaps and intricacies in her performances have been close to unbeatable, and earned millions of views on social media.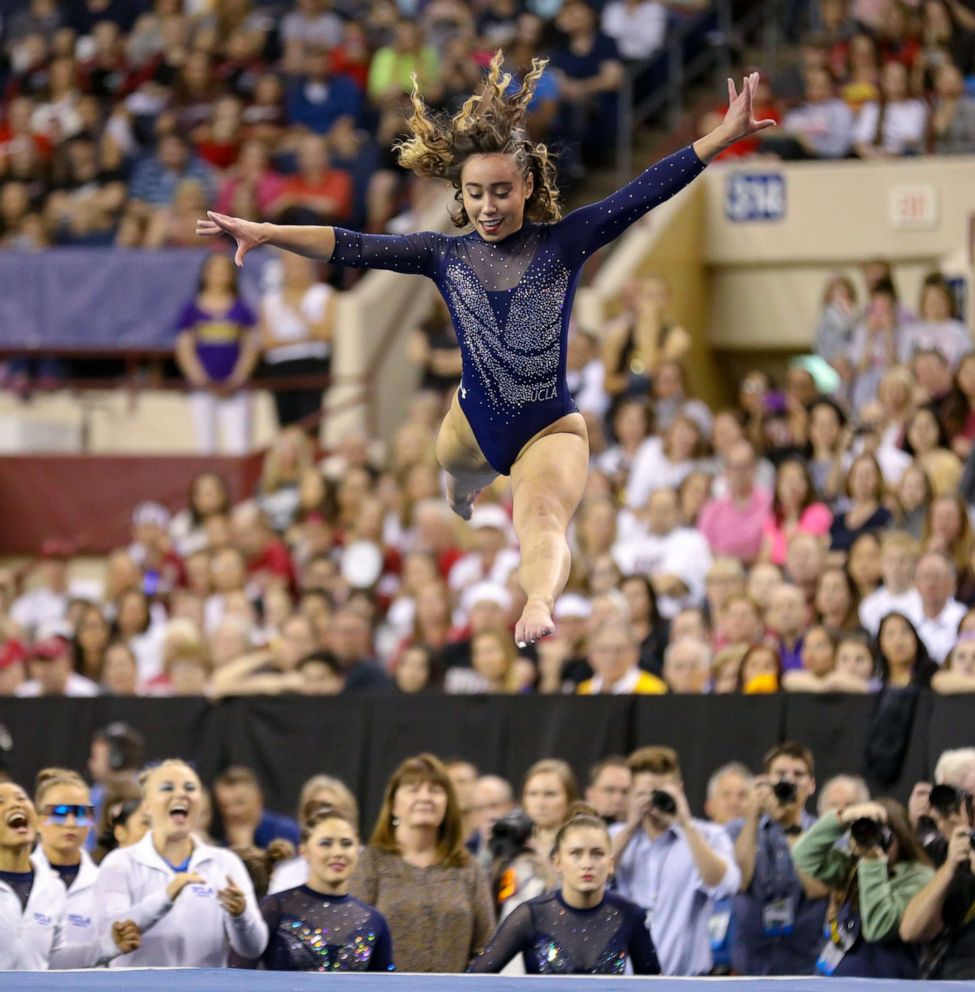 The star athlete received an outpouring of love from fellow female gymnasts after her performance Saturday, including four-time Olympic gold medalist Simone Biles.
"What a legend," Biles wrote.
Ohashi's final performance, which included music from Tina Turner and Janet Jackson, along with dance moves from Beyonce, also honored one of her close friends and mentors, Jordan Wieber.
"That's kind of why we decided to, you know, go through with all the women musicians and who runs the world? Girls. Like, duh, no brainer," she said, according to the Associated Press. "I feel like it is important to have that message in a platform because I'm on a team with survivors and my floor coach is a survivor herself."
Wieber, who was a member of the "Fierce Five" U.S. gymnastics squad with Biles that won gold at the 2012 Olympics, became an assistant coach for UCLA. She was also one of the nearly 200 women who came forward to deliver a public impact statement against Dr. Larry Nassar, who was sentenced last year to more than 175 years in prison for sexually assaulting scores of women and girls.
Ohashi, a native of Seattle, Washington, finished the season ranked number one nationally in floor exercise after she notched a perfect 10.0 in six separate meets, the fourth gymnast in NCAA history to do so.