Anna Wintour, the legendary editor-in-chief of Vogue magazine, has new plans to give fans unprecedented access into the world of Vogue and the secrets of her success.
Wintour is sharing her tips and advice in a new MasterClass, joining the online education company's lineup of experts.
"I am asked so often by young students and young designers and people that I meet on my travels how I started in my career," Wintour told Robin Roberts in an interview that aired Thursday on "Good Morning America." "It's easy to become famous today. It isn't always so easy to become successful."
"My strong advice is work with a mentor, work with someone that you admire, and just take the time to do it right. Don't rush," she said.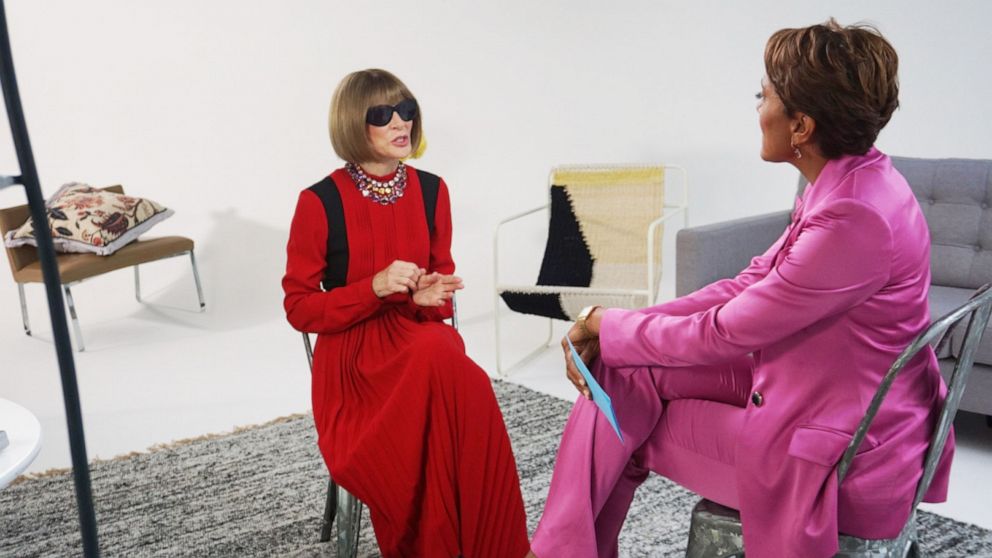 Wintour's MasterClass, available online today, is her first-ever online class and will cover everything from tips for emerging designers to an inside look at the CFDA Fashion Fund and the 2019 Met Gala, according to the company.
The class is a long time coming for Wintour, who has spent 31 years atop Vogue's masthead and recently took on a new role as Condé Nast artistic director and global content adviser.
"I was a market editor. I wrote copy. I was a designer. I went on shoots. I did the hair. I did the makeup," Wintour said of the early days of her career. "I tried to make sure I was being [creative] in a very strict budget because we certainly had no money."
The U.K.-born Wintour credits her father, a newspaper editor, with helping to influence her career path.
"I grew up with vacations being halted because we had to go back to London because there was breaking news, so it was always a sense of excitement and understanding that [was] driven by world events," she said. "It was never any question in my mind that this was a world that I wanted to explore."
At Vogue, Wintour famously broke with tradition by putting celebrities like Madonna, Julia Roberts and Beyonce on the cover rather than models. This month pop superstar Taylor Swift graces the cover of the magazine's September issue.
"I think it's important to engage in the world," Wintour said of how she keeps Vogue one step ahead. "I look on all the opportunities that we have to talk to our audiences as something very new and very exciting."
She went on, "Today we have, I think it's 26 million people following us on Instagram, so it means that we can talk to people in so many different ways in a way that we couldn't before."
Though Vogue, known as the "Fashion bible," is more aspirational for many of its readers, Wintour said it is that aspiration that makes women from all walks of life see themselves in its pages. The magazine is also focused on portraying "fashion as value," according to Wintour.
"I think the idea that fashion should be only worn once is crazy," she said. "So I think that we're talking to our audiences about investing in fashion, about finding pieces that will have a long life, and that they are emotionally connected to and that they will have memories about."
As her MasterClass debuts online, Wintour is gearing up for New York Fashion Week, which kicks off on Friday and runs through Sept. 14. She gave Roberts a sneak peek of what she'll be looking for on the runway.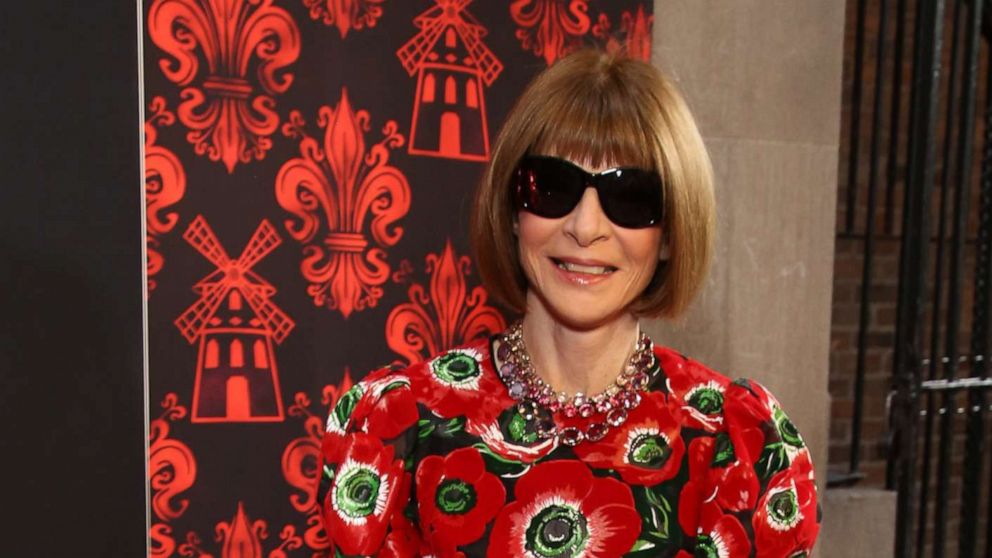 "I'm looking for ideas," she said. "I'm looking for a new model. I'm looking for a young designer that maybe I haven't been so aware of before."
"I'm interested obviously in young designers that speak about body positivity and inclusivity and diversity," Wintour added. "And also, you know, sometimes you're just looking for something that makes you smile."