Months after Frances McDormand popularized the term "inclusion riders," Warner Bros became the first major studio to adopt a company-wide commitment to diversity and inclusion.
WarnerMedia, the parent company of Warner Bros, announced on Wednesday that the studio, along with its sister companies HBO and Turner, will launch the initiative with the film "Just Mercy," starring Michael B. Jordan.
The "Black Panther" star was one of the first actors to commit to using inclusion riders, which allow actors to require diversity in the cast and crew of a film production as part of their contracts.
The term went viral after Frances McDormand used it during her powerful acceptance speech after winning the best actress Oscar earlier this year. "I have two words to leave with you tonight, ladies and gentlemen: Inclusion rider," she said, concluding her speech.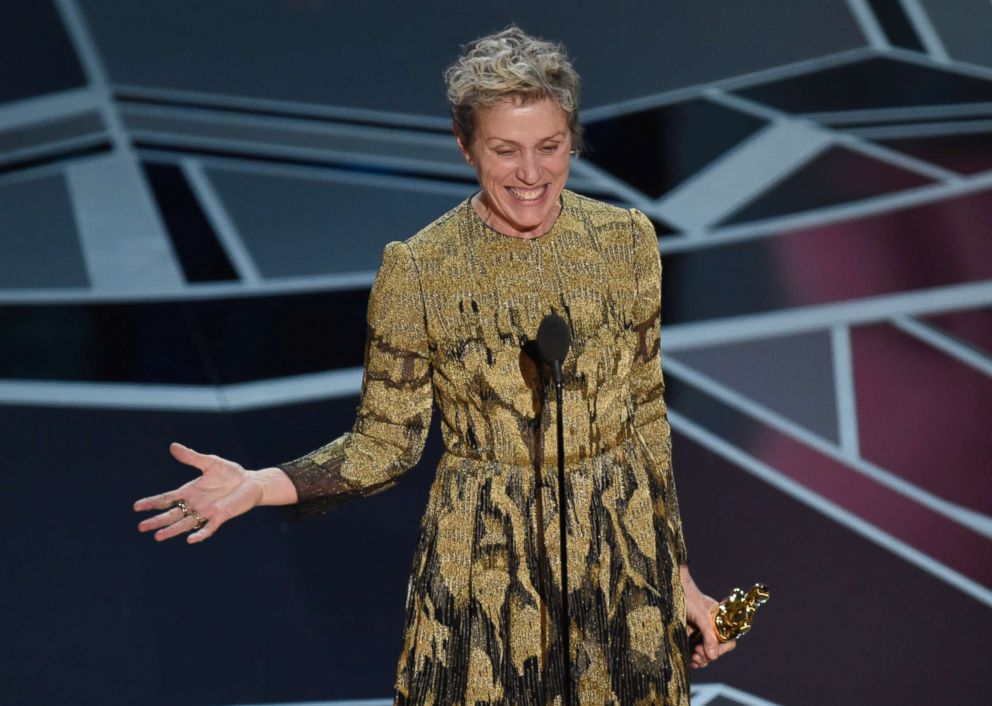 A week later, Jordan announced that his company, Outlier Society Productions, would add inclusion riders on all future deals.
On Wednesday, the 31-year-old actor said on social media, "Inclusivity has always been a no-brainer for me, especially as a black man in this business. It wasn't until Frances McDormand spoke the two words that set the industry on fire — inclusion rider — that I realized we could standardize this practice."
He continued, "Earlier this year I formally pledged my production company, Outlier Society, to this way of doing business. And today, the @warnermediagroup family has announced a new policy that accomplishes our shared objectives. I applaud them for taking this enormous step forward and I'm proud that our film, 'Just Mercy,' — which begins production today — will be the first to formally represent the future we have been working toward, together."
He concluded his post with, "This is just the beginning..."
Oscar winners Brie Larson, Matt Damon and Ben Affleck have also committed to using inclusion riders.
But WarnerMedia is the first major entertainment company to establish a company-wide policy embracing the concept behind inclusion riders. In a statement, obtained by ABC News, the company said that it "pledges to use our best efforts to ensure that diverse actors and crew members are considered for film, television and other projects, and to work with directors and producers who also seek to promote greater diversity and inclusion in our industry."
The statement continued, "To that end, in the early stages of the production process, we will engage with our writers, producers and directors to create a plan for implementing this commitment to diversity and inclusion on our projects, with the goal of providing opportunities for individuals from under-represented groups at all levels. And, we will issue an annual report on our progress."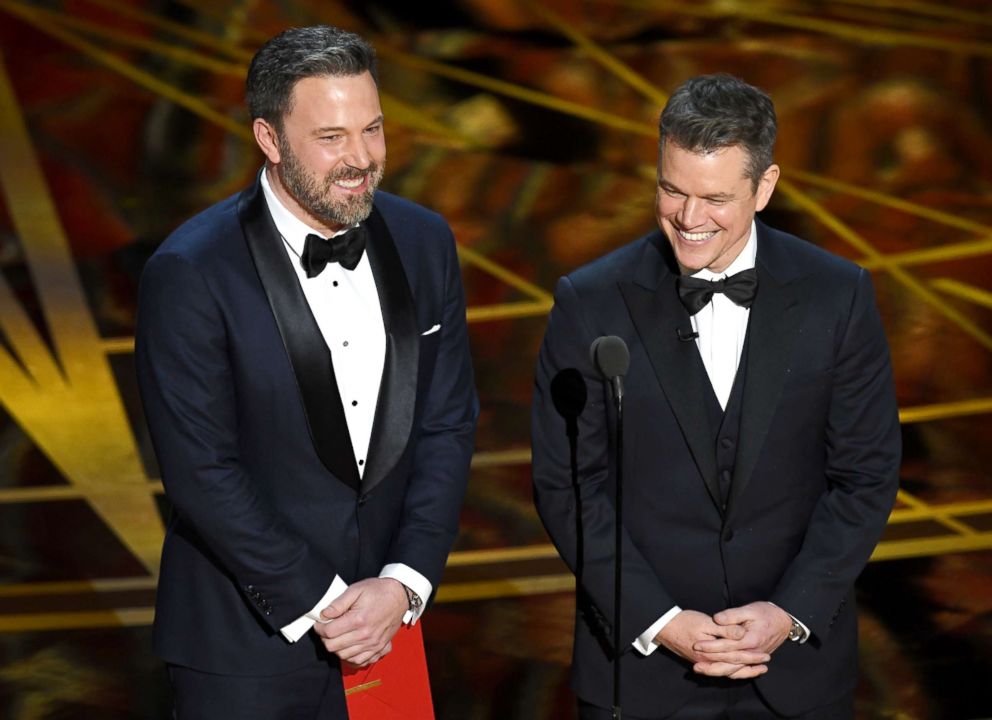 Stacy L. Smith, the founder of the Annenberg Inclusion Initiative at the University of Southern California, was the first to float the idea of inclusion riders at a TED conference in 2016, at which she presented a slew of "really depressing" facts about gender inequality in film.
"An equity rider by an A-lister in their contract can stipulate that those roles reflect the world in which we actually live," Smith during her TED Talk. "Now, there's no reason why a network, a studio or a production company cannot adopt the same contractual language in their negotiation processes."
Smith went on to explain the advantages of actors' pursuing riders, which she offered as a possible solution to the "inclusion crisis in Hollywood."
"The typical feature film has about 40 to 45 speaking characters in it. I would argue that only eight to 10 of those characters are actually relevant to the story," she added. "The remaining 30 or so roles, there's no reason why those minor roles can't match or reflect the demography of where the story is taking place."
Earlier this year, Smith released her latest report showing that there has been "no progress" for women on-screen over the last decade. An analysis of the top 100 films from 2017 found only 31.8 percent of the characters with dialogue were women -- about the same amount as it has been for the past 11 years.
Meanwhile, white men occupied more than twice the number of speaking roles as women in 2017.
"Even with the cacophony of voices crying out for inclusion and workplace safety... Hollywood hasn't really responded to the only thing that would create change," Smith told ABC News at the time of the study's release.
She cited hiring as the single best way to create parity. "Until those hiring practices change, none of these numbers are going to change," she said.
Warner Bros' announcement was greeted favorably by industry watchers.
"The inclusion rider creates an opportunity for leaders like Michael B. Jordan and Warner Bros to use their powers for good, bringing inclusion and diversity to an industry that has traditionally lacked both," Kalpana Kotagal, partner at Cohen Milstein Sellers and Toll and a co-author of the inclusion rider, told ABC News in an emailed statement. "Commitments like this are exactly what the inclusion rider was designed to galvanize, both in Hollywood and far beyond."
Melissa Silverstein, the founder of the website Women and Hollywood, also cheered the news.
"A studio taking the lead like this is a really strong indication that this is going to be something that is going to make them money and they also believe they are doing the right thing," she told ABC News.
As for Jordan being one of the first actors to come out strongly in favor of inclusion riders, she said, "He pushed and that's what you need. You need leaders to stand up and say this is what we're going to do. It's no coincidence that the person that runs the (Warner Bros) studio is a person of color (Kevin Tsujihara)."
Hollywood, which is often slow to change is finally recognizing what audiences have been saying for some time: "the world has shifted, and they are saying that with their dollars," Silverstein said.
She pointed to the recent success of "Black Panther" and "Wonder Woman" and the current box-office leader "Crazy Rich Asians" as examples of diversity paying off at the box office.
"The days of the white-male protagonist being the only thing we have access to at the multiplex are over," she said. "And I will be happy when it also moves into the awards."