Mom meteorologist wears her 1-year-old to work while reporting weather forecast
Susie Martin appeared in a viral Facebook video wearing her son to work.
A meteorologist is empowering parents after she wore her toddler while reporting the weather forecast.
Susie Martin, director of operations and certified meteorologist for the weather company, Praedictix, recently wore her 1-year-old son to work in hopes to promote baby-wearing to other parents.
"I wanted to promote this wonderful tool that's helped me as a mom and the bonding experience between mother and son," Martin of Minnesota, told "Good Morning America." "I suppose it's a way for the baby to be comforted. It was nice for me personally because I could multitask while comforting my child."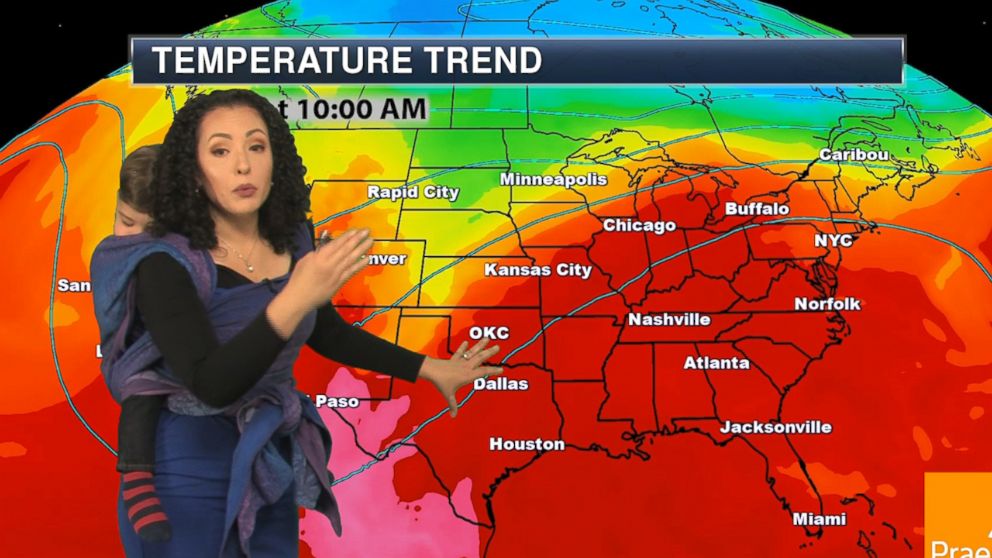 Martin said she wore her son to work on Oct. 5, in honor of International Babywearing Week, 2018.
The footage of the weather forecast, featuring Martin and her child, was shared on Facebook, where it has received 1.2 million views to date and thousands of comments from viewers inspired by the move.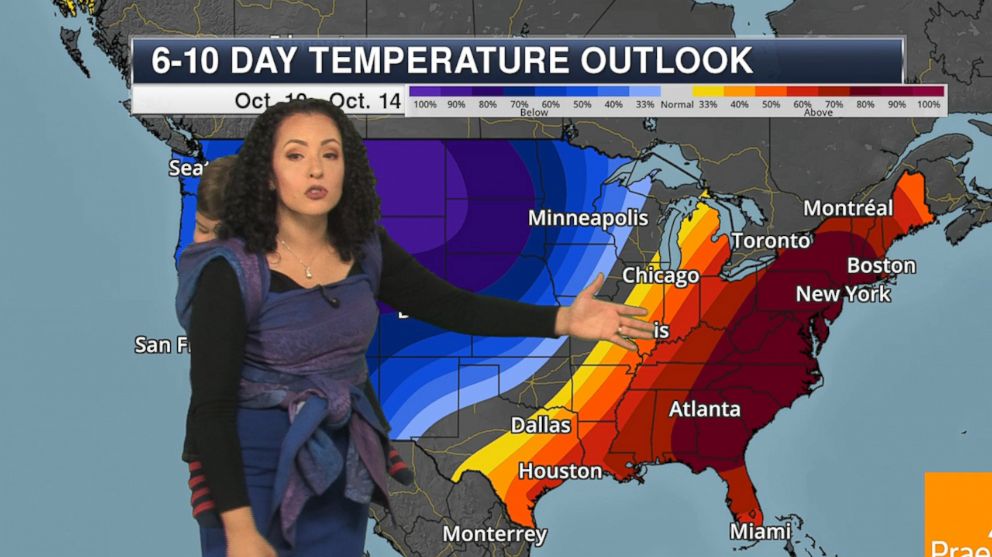 "I love that it shows that women can be mothers and do their jobs without "being distracted," one commenter wrote. "So wonderful to see it [baby-wearing] normalized."
Another woman applauded Martin's workplace for being supportive.
"We would have more mothers in well paying jobs if they knew that their kids are okay," she said.
Men also chimed in. "Strong women run this world," one wrote.
Dr. Jason Homme, assistant professor of pediatrics at Mayo Clinic in Rochester, Minnesota, said the key, initial phase of parent-child bonding is during the first few weeks of life, but there's more connecting that occurs a little later in childhood, as with Martin's son.
"I think it's reasonable to conclude that it can help with bonding for both for the parent and child," Homme told "Good Morning America" of baby-wearing. "I think to promote it in this way is creative."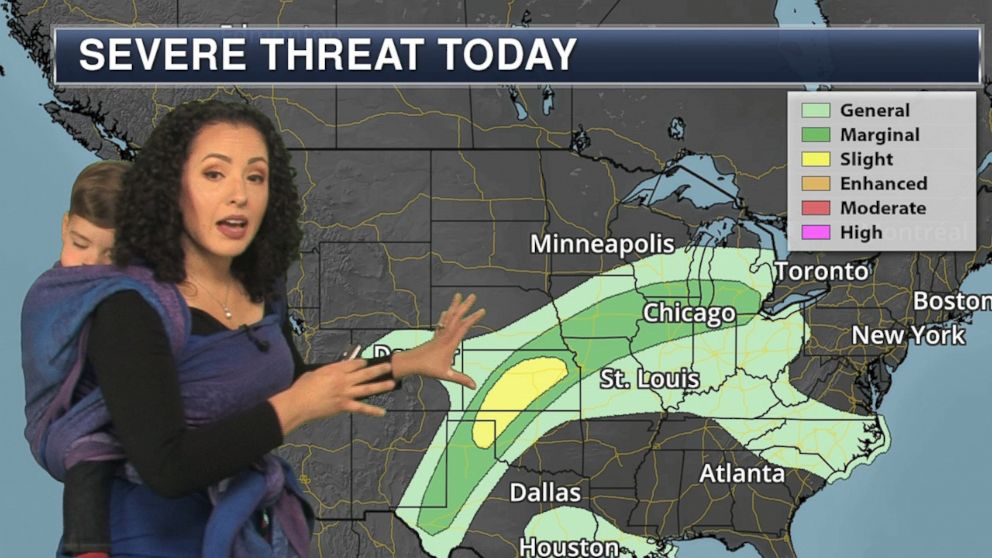 Homme said mothers and fathers shouldn't consider it a lesser style of parenting to use a stroller, or any other different carrier.
"I'm strongly pro-bonding and pro-mom...and mom getting it done at work," he added.
Martin said she's happy the forecast went viral so other parents can see how baby-wearing helps her bond with her son.
"It does make me feel like a mom that can be very capable of doing things," she added. "That's just the message that I love about it and I would say as a working mom, it's nice to be able to have this tool with me to help me do my job."