2 moms adopt 3 young brothers to keep them together
"It was nice to check off a box and make it true to the world."
A Massachusetts couple is now proud parents to three siblings under the age of 4.
In 2018, KC and Lena Currie, of Sudbury, officially adopted Joey, now 3. One year later, they adopted Joey's biological brothers, Logan, 2 and Noah, 1, on Nov. 23 -- National Adoption Day.
Now, the three boys are together under one roof with KC and Lena, who are lovingly known as Mama and Mommy.
"A lot of times Joey says, 'Hey, Mommy-Mama' -- he'll settle for either one," Lena told "Good Morning America."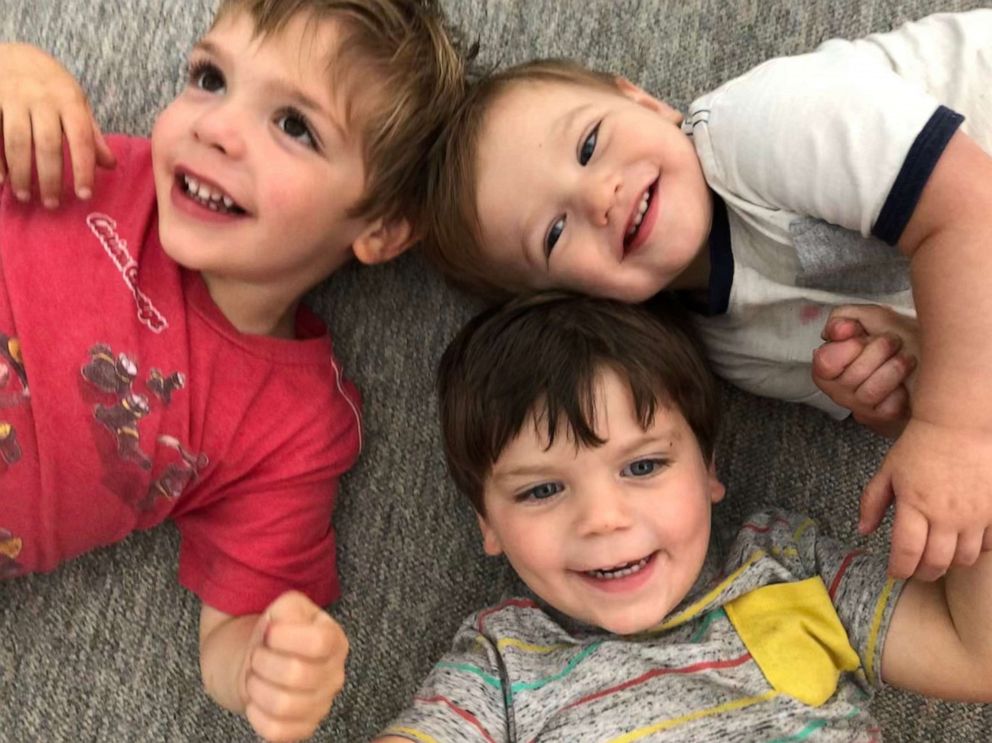 "It was nice to check off a box and make it true to the world," KC said. "We are their family."
KC and Lena married five years ago and chose adoption in their quest to start a family.
In 2017, they met their son Joey at an event sponsored by Children's Friend, an affiliate of the nonprofit organization, Seven Hills Foundation, in the city of Worcester, Massachusetts.
"We saw a picture of Joey and Children's Friend mentioned [it] would be a good match," Lena said. "He was 18 months old at the time."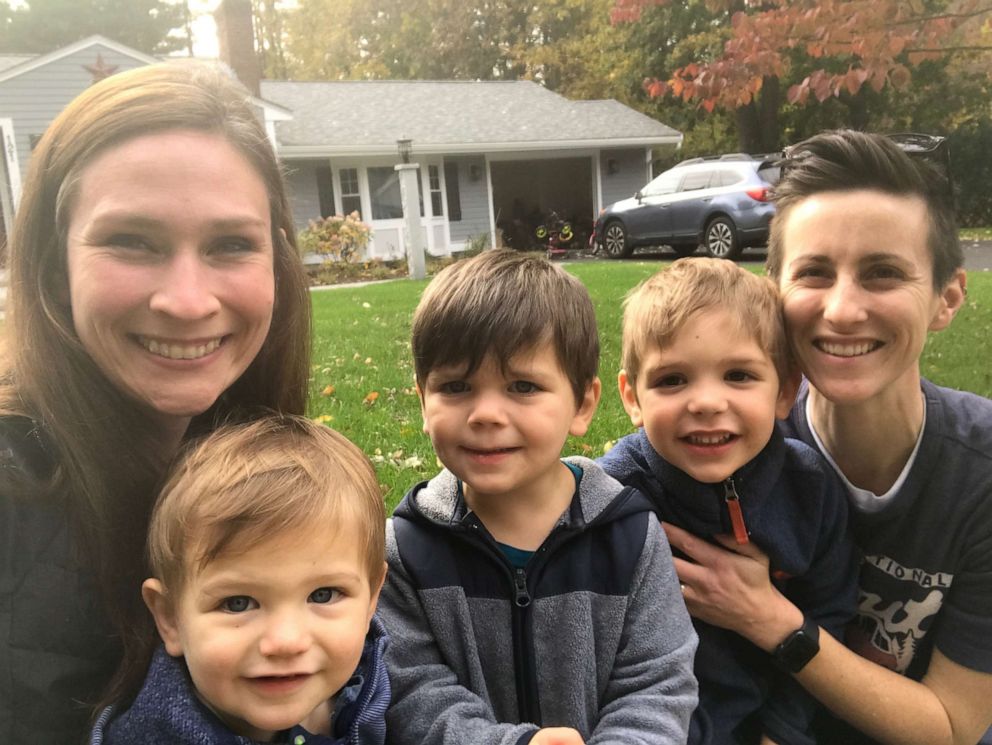 KC and Lena adopted Joey that March. Soon after, Children's Friends called and told them his 6-week-old brother Noah needed a family, too.
"We immediately said, 'Yes,'" KC said.
Logan, the middle brother, was living with another foster family at the time. He was supposed be adopted by that family but the arrangement fell through.
One month after having Noah in their care, KC and Lena got a call asking if they were interested in opening their home to Logan as well.
"It was our gut-feeling," KC said. "We were going to end up saying yes because keeping the brothers together was really important to us. When they're older and have questions, they'll have each other to lean on and experience that ride together."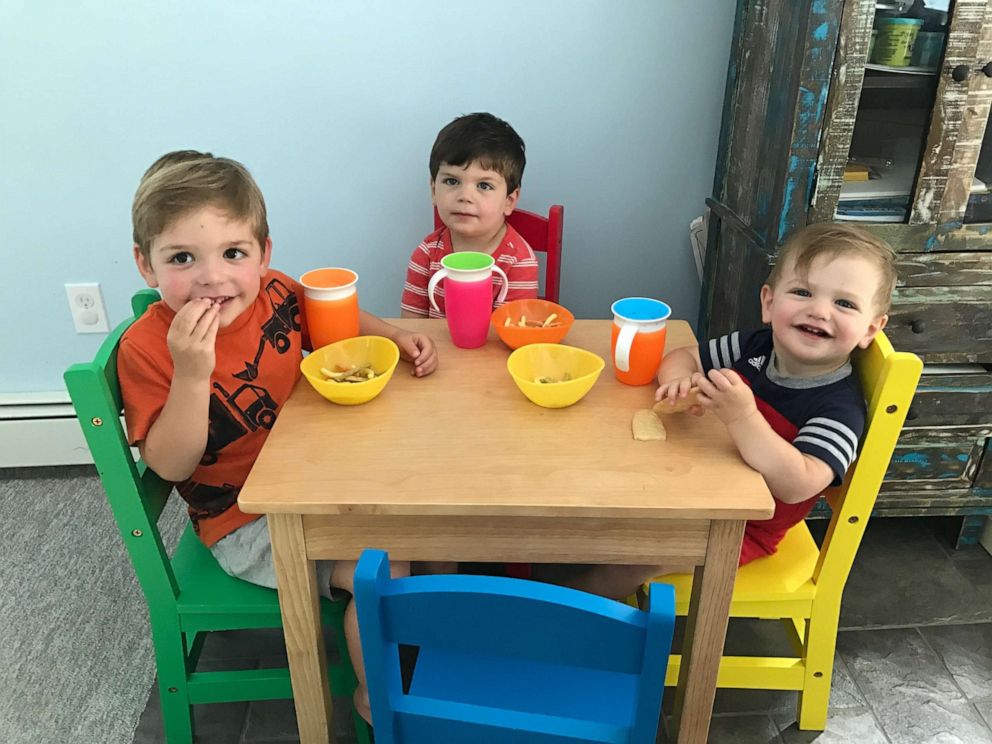 Last month, surrounded by family and friends, Logan and Noah's adoptions were made official at the Worcester courthouse.
Veronica Listerud, director of adoption and family services at Children's Friend, told "GMA" that the organization was thrilled the Curries opened their hearts to not only Joey, but his brothers as well.
"It's what you want to see happen," Listerud said."They're a wonderful family. They're flexible -- they really understand the kids' needs, the importance of maintaining sibling relationships and the long-term impact of that."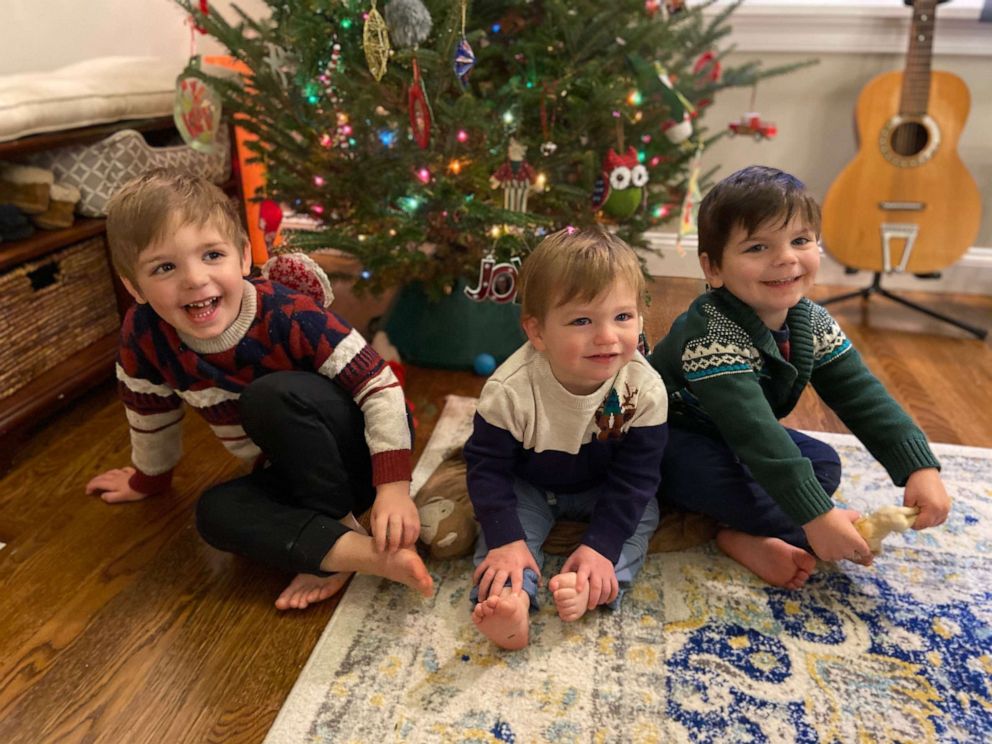 Now that their sons are home, KC and Lena are looking forward to the boys having more dance parties, celebrating the holidays and watching the three grow up together.
"It's the first year and first holiday where it's all permanent and true," Lena said.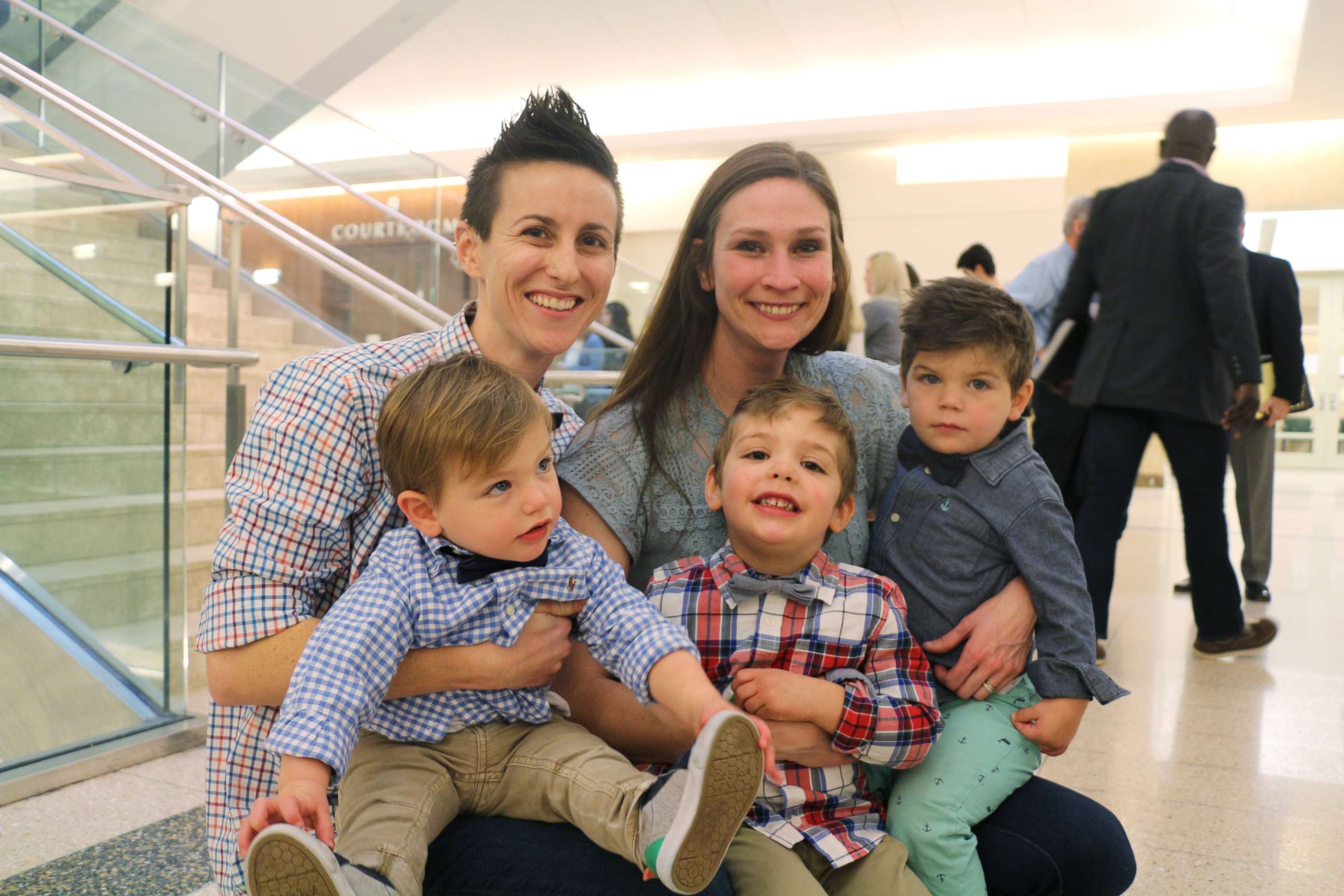 KC chimed in, "Now we can start dreaming about grade school, sports and all those fun things."
The Curries hope their story encourages other families to look into adoption.