A determined groom took a huge stride last weekend when he walked down the aisle at his own wedding, despite a spinal chord injury that had left him in a wheelchair for the past seven years.
After years of physical therapy, training and help from his dedicated partner, Chris Norton walked seven incredible yards down the aisle hand-in-hand with his new bride, Emily Summers-Norton.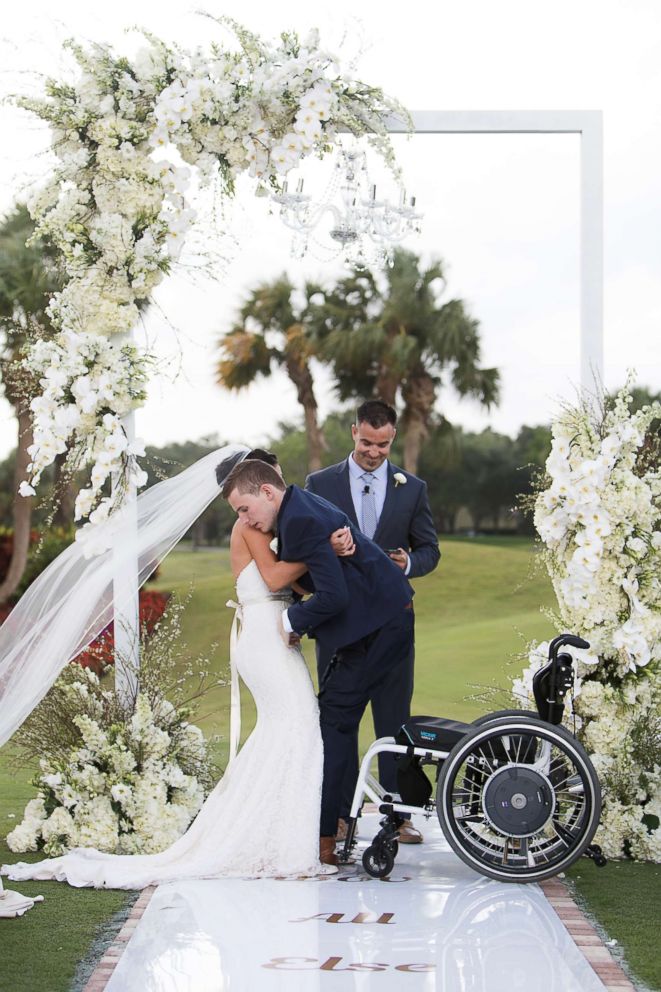 "It was unbelievable because I was doing it with Emily. Emily is the love of my life -- She's Wonder Woman without the cape," Norton said Friday on "Good Morning America," alongside his new bride. "We did it together as a team and as a couple and to know that I'm going to have her by my side forever and that we're going to take those next steps as married in love, it was just unbelievable."
Norton suffered a spinal chord injury when he was 18 years old, playing football for Luther College. The injury left him paralyzed from the neck down with just a three percent chance of ever walking again, according to his doctors.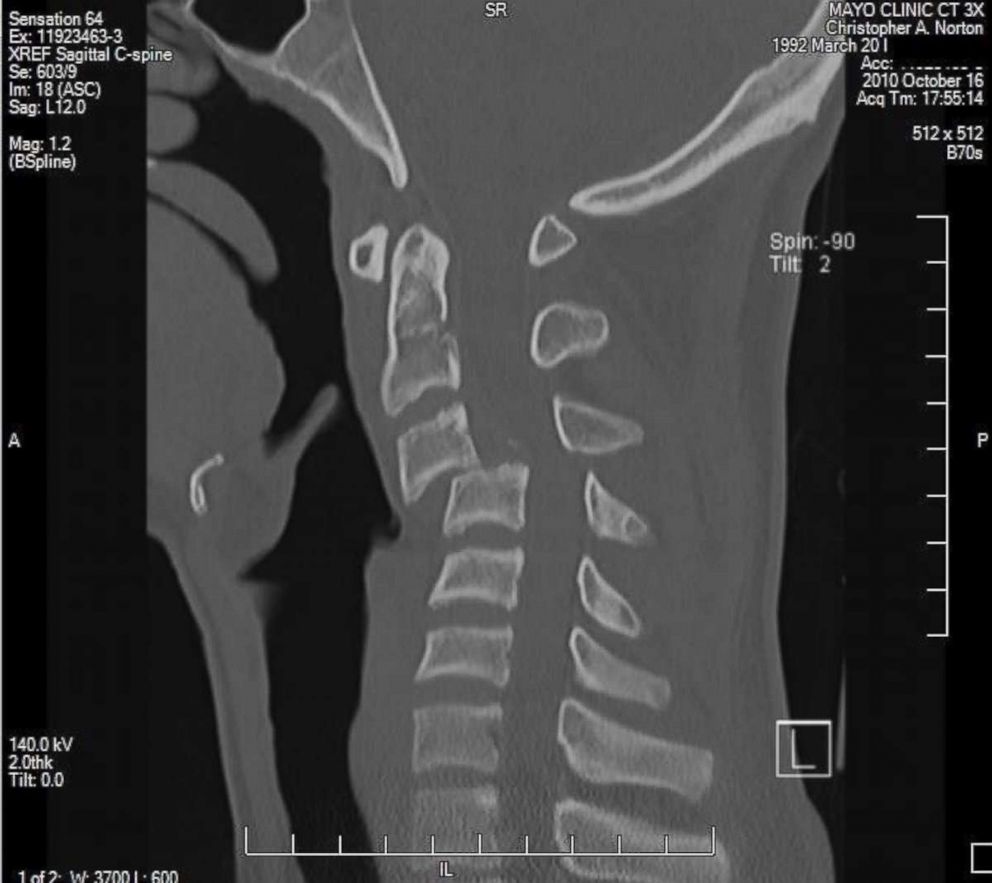 The couple previously appeared on "GMA" in 2015 after a video of him walking with Summer's assistance across his graduation stage went viral. Norton said at the time, "I was going to defeat the odds no matter what" and set his sights on their big day, "I want to walk at our wedding."
Today, he said, "I put my trust in God and then I just went to work ... Your future will take care of itself when you take care of today and that was my mindset, that was my motto."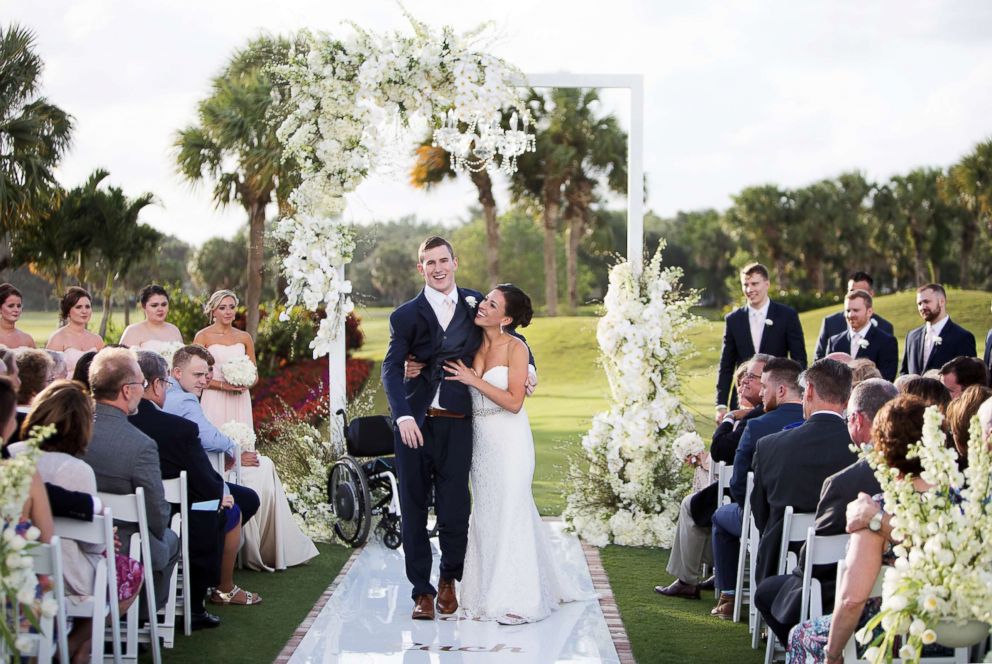 "I think back to when we started walking side by side, Chris couldn't even take one step and so to see him at that point to where it just was this last weekend it's such an incredible thing," Emily added. "You have to sacrifice, you have to work really hard and follow God's plan and so it was such an incredible moment."
Dr. Arthur L. Jenkins III, co-director of the Neurosurgery Spine Program at Mount Sinai in New York City, says most neurological patients do not make the kind of progress Norton has made.
"On the one hand, we are getting better, but we still have a long way to go even in the best-case scenario," Jenkins told ABC News. "We are still only getting one-third or one-fourth of patients to his level of function and you don't get there without determination and work, with people who have the passion to get where he's gotten."
Since his injury, Norton has become a motivational speaker and lives his motto of "turn your mess into a message." In addition to working on strengthening their own relationship and physical well being, the newlyweds are also foster parents to five children under the age of eight.
"It is the best thing we've ever done," his new bride said. "There are so many kids out there who don't have that loving family, that have gone through unimaginable things we can't imagine and we to be a part of that every single day seeing the transformation from where they were to where they are, there's nothing better."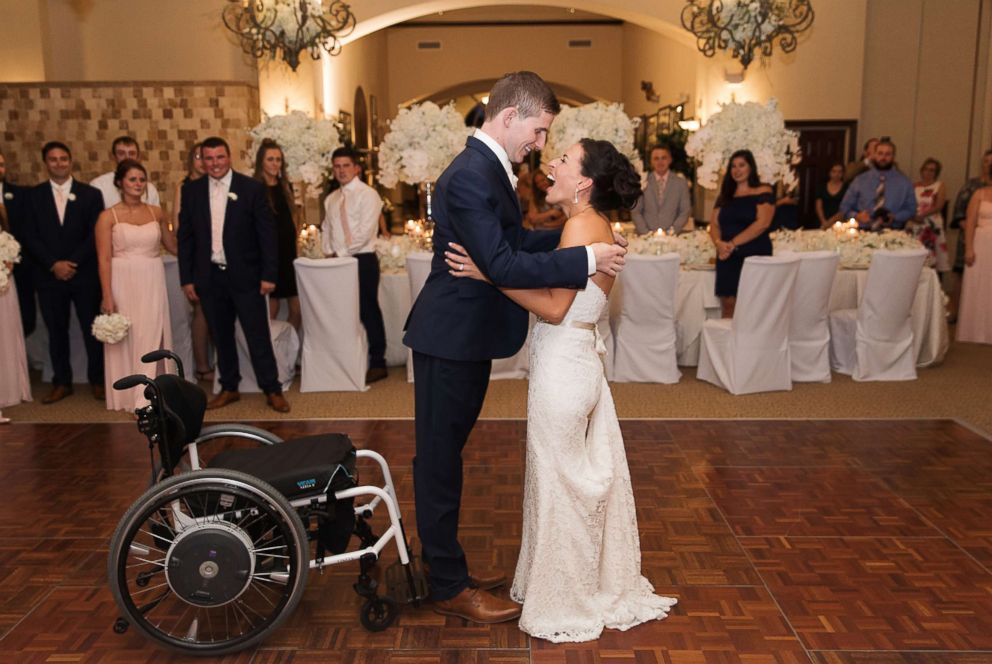 The pair is also writing a book and working on a documentary called "Seven Yards," that Norton said, "tracks everything from that injury on October 16th, 2010 all the way up to that walking moment with Emily as a married couple because so much went into that walk."
"It was seven years in the making, seven years of sacrifice and hard work so we're just thankful to be able to share what really made that walk happen," he said.