Supply chain tensions have touched nearly every consumer product and beverages are the latest category to experience a slump, especially with the global demand for canned drinks soaring during the pandemic.
In the grocery industry, 5 to 10% of typical categories are out of stock, according to the IRI CPG Supply Index, with a 13% dearth in beverages.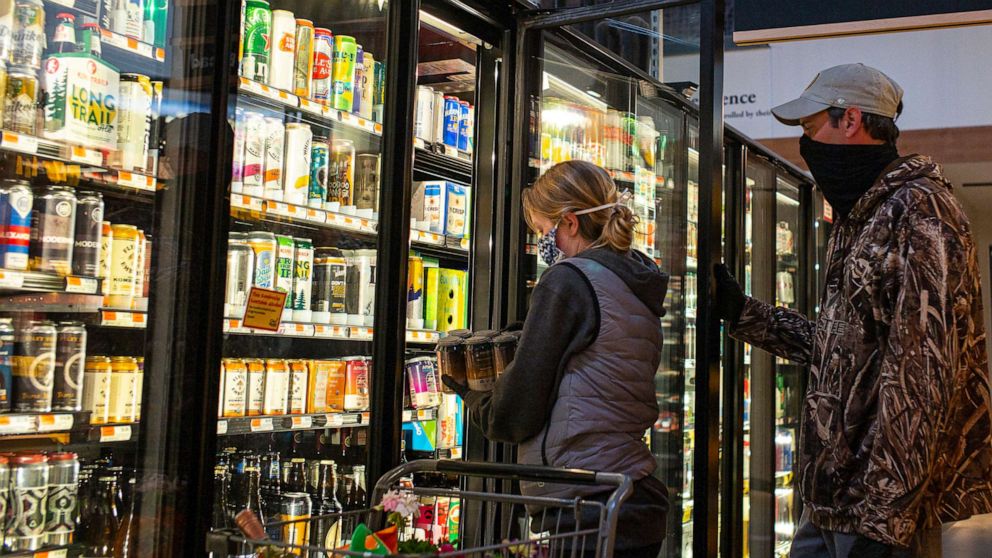 Waters, iced teas and soft drinks, as well as spirits and beers are in shorter supply, as first reported by the Washington Post.
Issues at play include gridlocks in trucking and shipping, labor shortages and unpredictable weather. But the main culprit is the lack of bottles and cans, experts said.
Dr. Lisa Williams, a supply chain management expert, told "Good Morning America" that "it's the materials that we're needing to make the bottles and cans -- and all that shortage trickles down and through the supply chain to we see it in a shortage of products on the shelf."
Nearly three-quarters of all new beverage products made in 2021 were packaged in aluminum cans. That growth in demand has run headfirst into the shrinking materials supply.
Cans are sold out in North America for two or more years, 24 to 36 months, and things may not even out until 2025 or 2026, according to a report from Credit Suisse.
Larger companies like Coca-Cola and PepsiCo have been hit with supply chain issues that they say may extend into 2022.
And smaller businesses, such as Detroit-based Casamar Club, which makes non-alcoholic flavored drinks, said they have had to adapt and improvise at a substantial cost to their bottom line.
"We stocked up in early November to make sure that we had enough to get us through the holidays and dry January," owner Jason LaValla told "GMA." "Everything from the bottling delays to shipping delays -- we've probably lost about a month of sales or say 15% of what we could have expected by the end of the year."