Two Tampa, Florida BBQ joints -- Jazzy's BBQ and Station House -- joined "Good Morning America" to vie for the ultimate pit master title.
Although their high-heat and smoked meats may be hard to replicate at home, both restaurants offered an easy side dish to go with your favorite BBQ.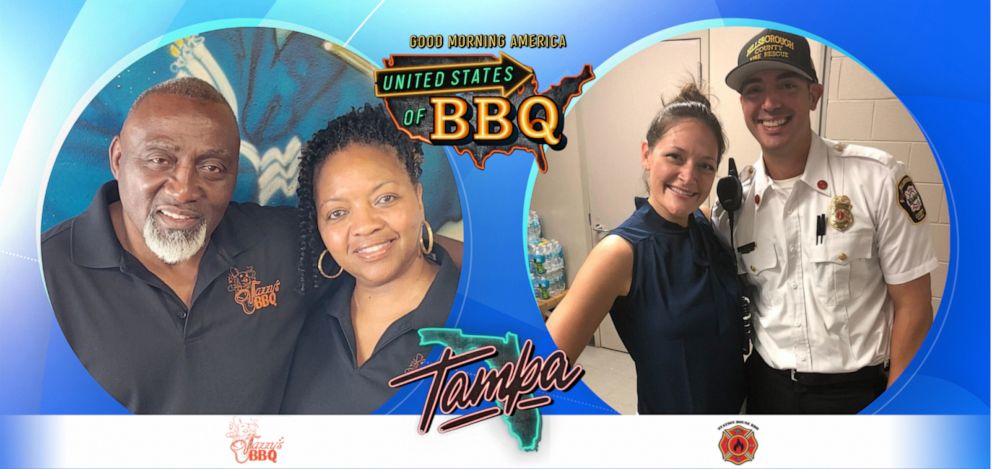 The husband and wife duo at Jazzy's
Check out the full recipes below.
Potato Salad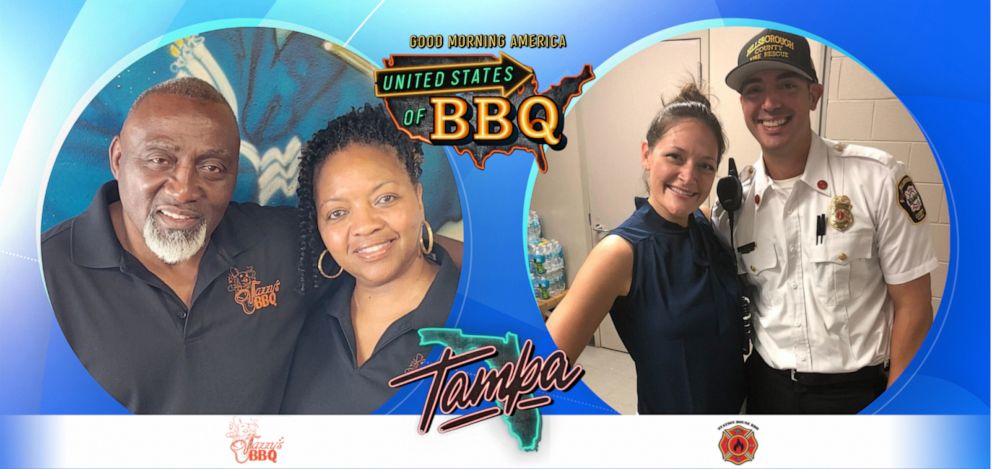 Ingredients
6 to 8 medium potatoes
5 eggs
1/3 cup pickle relish
1/3 cup onion
1/3 cup green pepper
1/3 cup mustard
1 1/2 cups mayonnaise
Salt and pepper to taste
Directions
Boil your eggs for about 10 minutes and shut off.
Peel and dice potatoes into cubes. Place in pot of water. Add about a teaspoon of salt to water. Bring to a boil and continue to check for tenderness. I usually check by mashing with a fork. You don't want to overcook.
When done, drain and pour into mixing bowl.
Peel and chop eggs. Add to drained potatoes.
Mix all other ingredients. You can add more or less ingredients according to your liking. For example; I like more eggs. You can use less eggs or no eggs at all if that's what you like. Garnish with paprika.
Recipe reprinted with permission courtesy of Pam & Johnny Smith, Jazzy's BBQ.
Coleslaw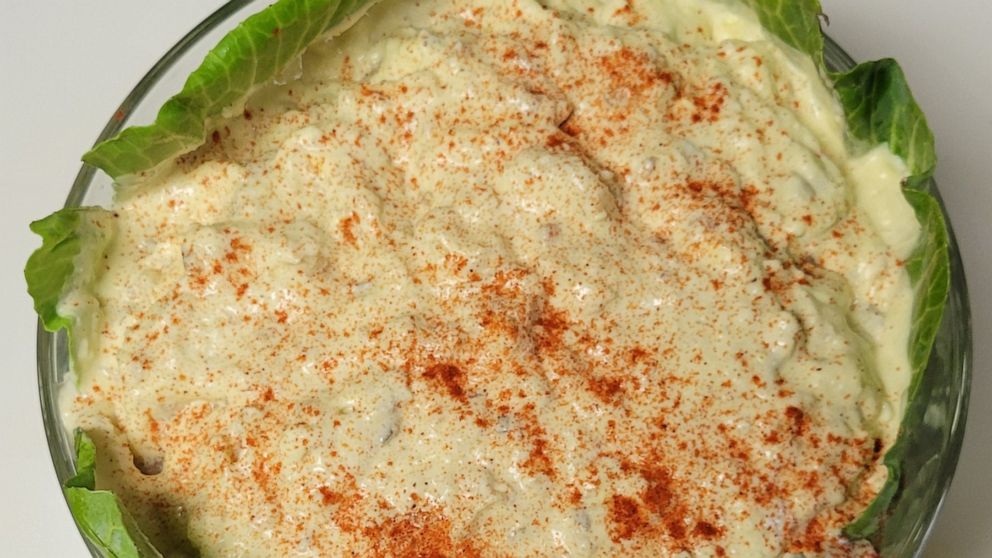 Yields: 3/4 cup of dressing
Ingredients
2/3 cups mayo
4 tsps honey
2 tsps apple cider vinegar
2 tsps granulated sugar
4 Cups of Green Cabbage shredded
1/2 Cup of Purple Cabbage shredded
2 Tbsp of Carrots shredded
2 Tbsp of Green Onions chopped
2 Tbsp of Apples (chopped and soaked in dressing)
3/4 Cups of Slaw Dressing
1/4 tsp of Salt
1/4 tsp of Pepper
Directions
Whisk all dressing ingredients.
With vegetables and coleslaw mix prepped, combine ingredients with dressing and toss.
Recipe reprinted with permission courtesy of Anthony and Allison Foscena.