How do foodies do Thanksgiving?

We asked the editors at Bon Appétit to share their favorite Thanksgiving dishes with us, from the classic gratin that wins over mashed potatoes to the creative turkey combo you probably haven't tried yet.
Interested in
Thanksgiving?
Add Thanksgiving as an interest to stay up to date on the latest Thanksgiving news, video, and analysis from ABC News.
See their picks and tell us by tweeting @GMA if they earn a spot on your Thanksgiving table.
Bon Appétit Thanksgiving Picks
Pastrami-style Grilled Turkey Breast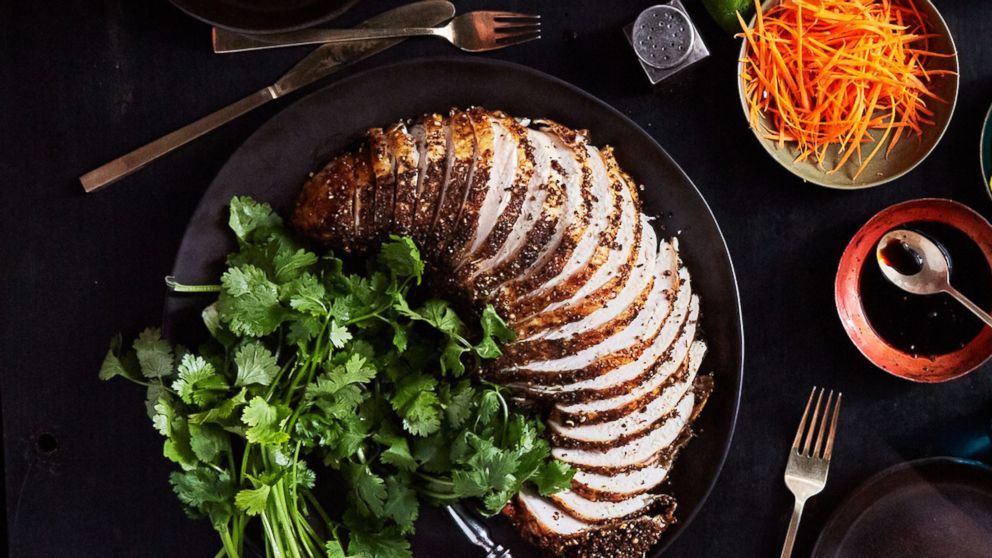 Get the full recipe here
.
"There's something about the rich, savory flavor of turkey that makes it such a great contender for spice and smoke, which is why I love the pastrami-inspired dry rub on this turkey breast. You season the breast ahead of time, which infuses it with flavor and eliminates any fear anyone ever had about a bland bird. Plus, focusing on white meat alone simplifies and shortens the cooking process. Nothing but upside."
- Carla Lalli Music, Food Director, Bon Appétit
Instagram: @lallimusic
Kale and Brussels Sprout Salad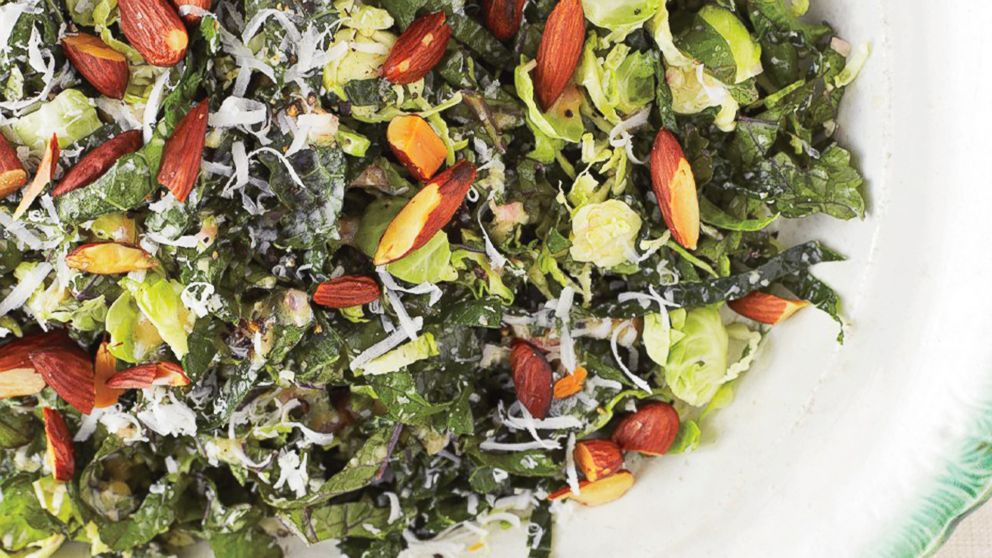 Get the full recipe here.
"With all those buttery mashed potatoes, silky gravy and moist (yet crispy!) stuffing on the table, you need something to cut through all that richness. This crisp, bracing salad does the trick every year."
—Adam Rapoport, Editor-in-Chief, Bon Appétit
Instagram: @rapo4
Classic Potato Gratin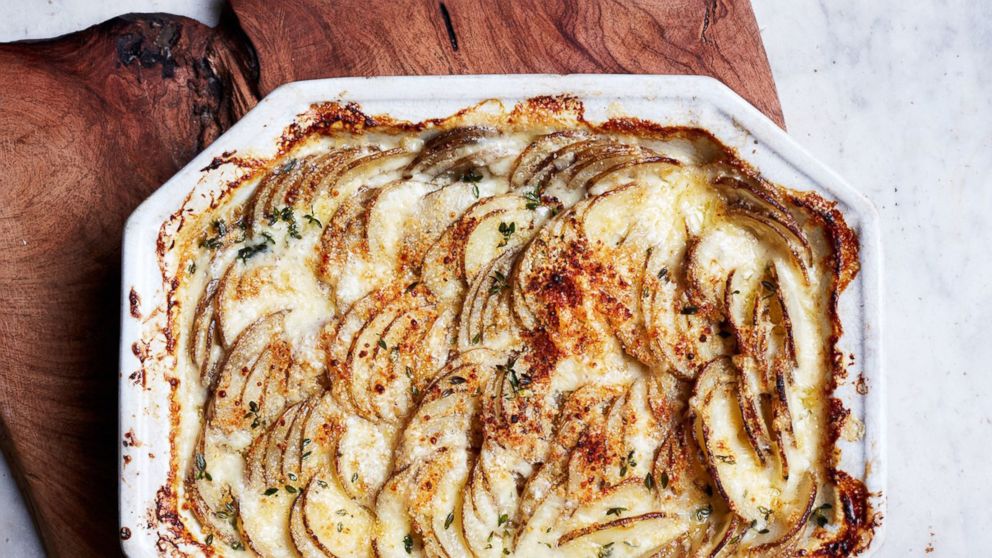 Get the full recipe here.
"I love this gratin. It's not fussy at all -- you don't even have to peel the potatoes, the only trick is slicing them thinly. You just infuse cream with aromatics -- shallots and garlic with lots of thyme and black pepper -- and pour that over the shingled potatoes in a baking dish. You can assemble and bake it ahead of time, then top with cheese and broil right before serving, so it's a great dish to bring to someone else's house. I'd take it over mashed potatoes any day."
— Andy Baraghani, Senior Food Editor, Bon Appétit
Instagram: @andybaraghani
Glazed and Flaky Apple Tart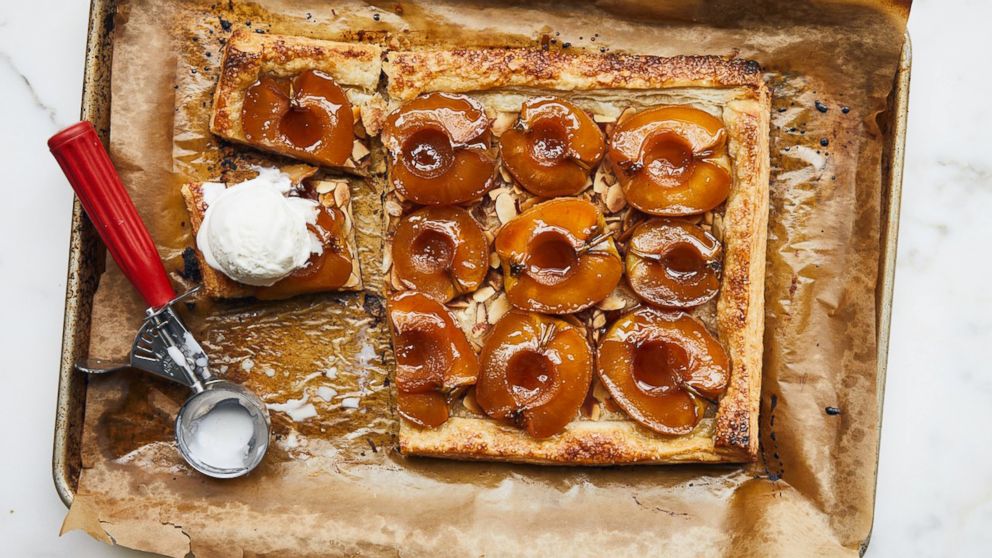 Get the full recipe here
.
"Watching our test kitchen editors casually turn double batches of the ingenious Cheater's Puff Pastry convinced me that I, too, can play pastry chef. This year I have my heart set on the Glazed and Flaky Apple Tart." Pro tip: Use a melon baller to core the apples for the prettiest halves."
— Christina Chaey, Associate Editor, Bon Appétit
Instagram: @seechaey