Prince Harry and Meghan Markle's wedding is so close we can almost taste it -- and thanks to a creative collaboration between two New York City favorites you actually can get a taste with a one-of-a-kind treat fit for a royal.
Black Tap Craft Burgers & Beer in New York City and Las Vegas will serve up an over-the-top dessert with all the tastes and tiers of the couple's lemon and elderflower wedding cake.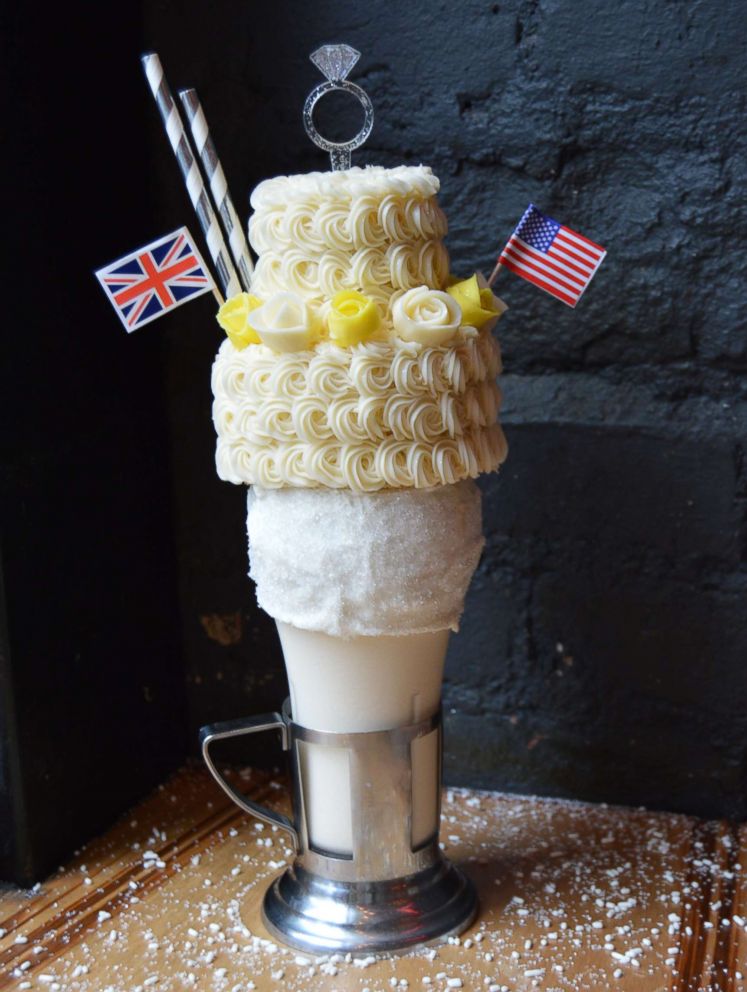 The vanilla milkshake has a vanilla frosted rim with white sparkling sugar, then gets topped with a two-tiered, lemon-elderflower mini wedding cake custom made by Magnolia Bakery. It's completed with two straws, adorned with one British and one American flag and tiny yellow-and-white frosted rosebuds.
"Like everyone in the world we're very excited for Prince Harry's impending nuptials so we wanted to celebrate with one of our crazy shakes," Peter Caporal, general manager of Black Tap's lower Manhattan locations, told ABC News. "We teamed up with Magnolia Bakery, who we've done some amazing work with in the past, and they made us this beautiful two-tiered lemon elderflower cake that fits perfectly on top of our cups."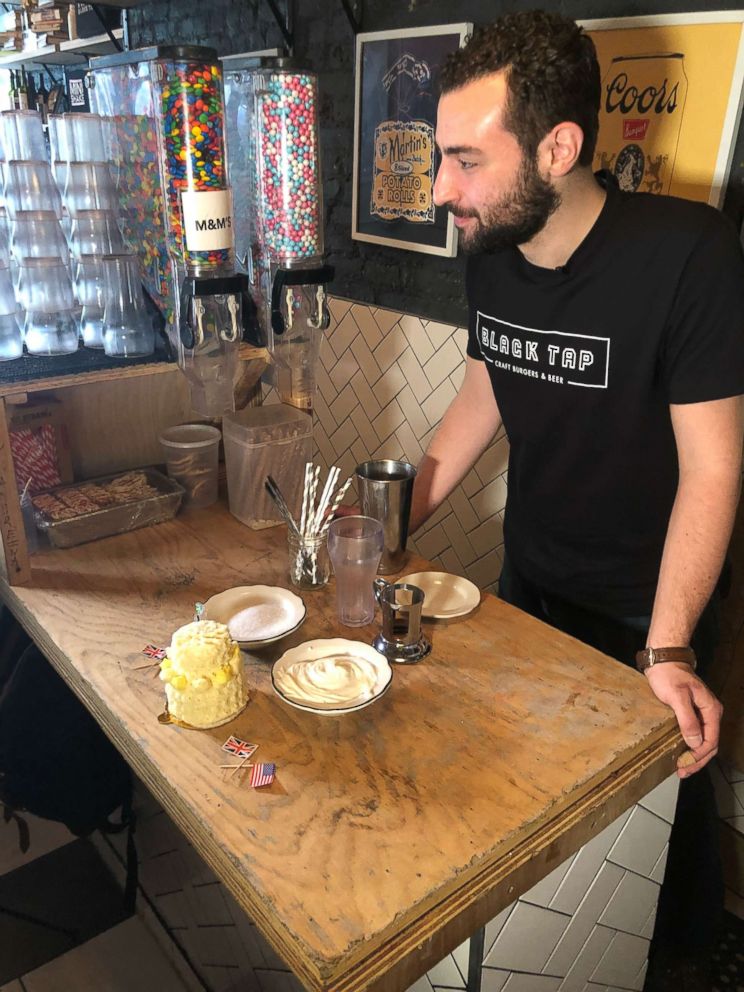 Caporal said they chose simple colors and added a touch of shiny finishing sugar for added "Markle sparkle."
"We wanted to go with classic colors because it's a royal wedding and also shiny," Caporal said. "So we went with the silver dust powder to go on the side. The yellow-and-white flowers just add that classic look and then we went with the vanilla shake on the inside."
The restaurant synonymous with crazy milkshakes is offering 15 shakes per location for $19 each on the wedding day, May 19, but once they're gone that's it!
"This is going to be in and out, so come early and grab one. They're amazing and you will be the envy of all your friends," Caporal said.
So as Harry and Markle head down the aisle at St. George's Chapel, wedding watchers can head to Black Tap to get a taste of the royal confection.