Employees at a Baltimore-based commercial real estate firm had the holiday office party that dreams are made of.
Their boss, Edward St. John, founder of St. John Properties, surprised the company's 198 employees with a $10 million bonus during their Dec. 7 holiday party.
The employees each opened an envelope at the same time that contained the amount of their individual bonus, some of which were upward of $270,000.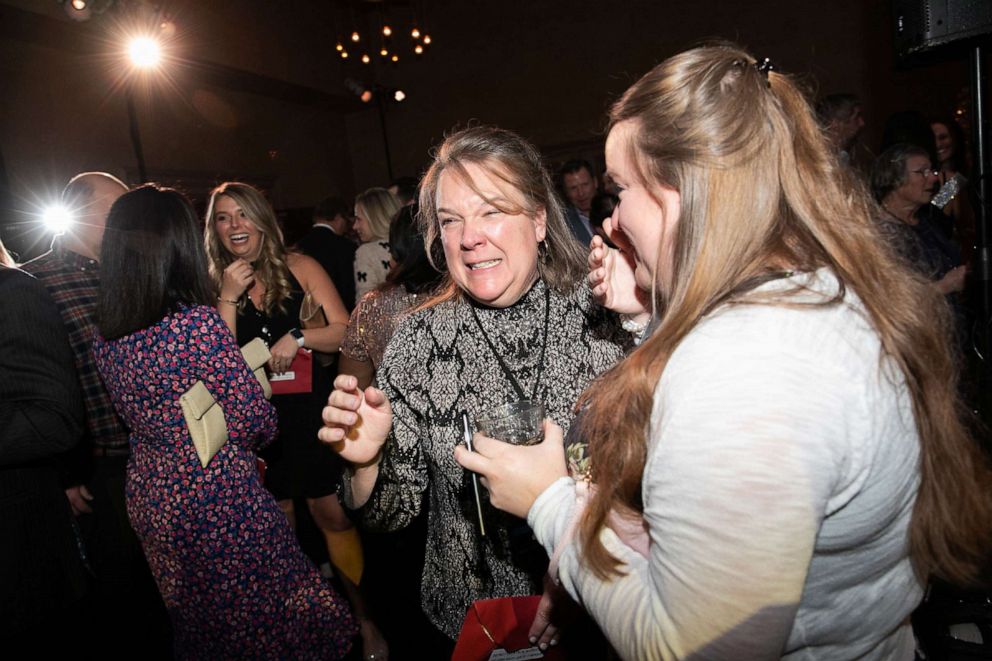 "I remember opening the envelope, seeing the number, blinking my eyes a couple of times because I thought my vision was off and then hugging my coworkers," said Melissa Alleman, the company's payroll and benefits administrator. "I think I said a few times, 'I can't breathe,' I felt a little nauseous and then just celebrated."
"I felt like I finally lived out my own Hallmark movie," added Alleman, who has worked for the company for 19 years.
The $10 million bonus was divided among the employees based on their years of service, so a mechanic who had been with the company for 39 years took home a little more than Larry Maykrantz, the president of the company who has been there for 38 years.
The smallest bonus was $100, given to an employee who started his job the Monday after the holiday party, according to Maykrantz.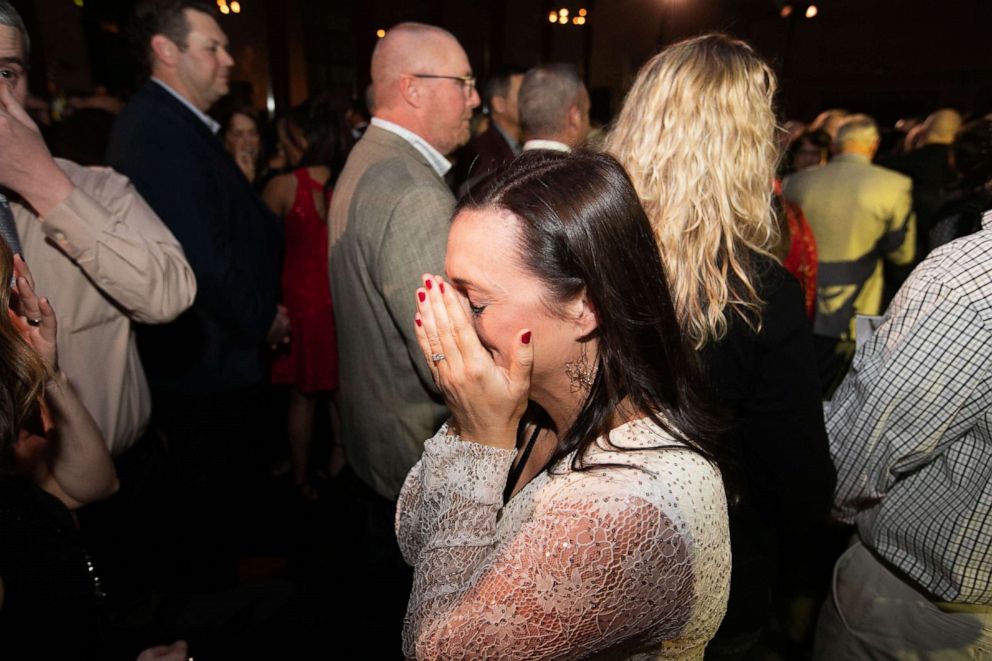 "I'll never forget it when all of the employees at the same time opened up their envelope and saw their individual bonus amount," said Maykrantz. "There was crying, screaming, hugging, laughing. They were so overcome with emotion."
"Then they all stormed forward to the podium and over the next hour they shook our hands and told us what they were going to use the money for," he said. "I heard over and over again that night that this was a life-changing event."
Maykrantz was one of only four employees in the entire company who knew about the surprise.
He said he and St. John have been planning for months how to celebrate with employees when the company reached their goal of a portfolio of 20 million-square-feet of real estate.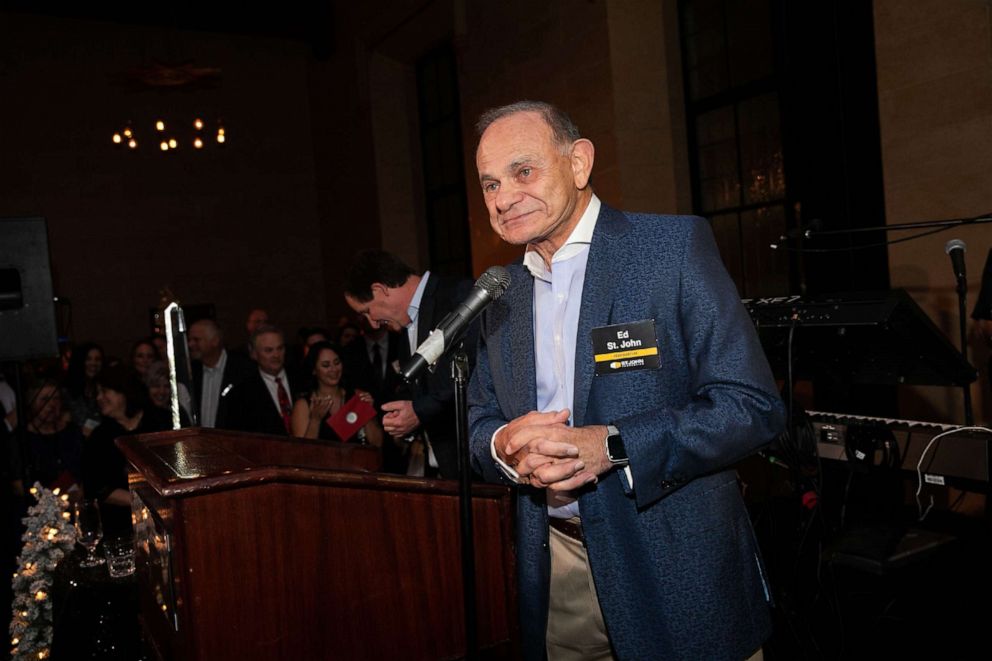 The company reached the goal, which they set in 2005, earlier this month.
"We wanted it to be impactful and we wanted to in a big way say, 'Thank you,'" said Maykrantz. "This was something to thank them for the last 48 years of our organization and the achievement we just reached."
The company provided airline tickets and hotel rooms for employees who work in other states so they all could attend the holiday party, according to Maykrantz.
In the weeks leading up to the party, the company gave a few subtle hints to employees that something big was going to happen so that everyone would attend. They sent out an email listing 10 reasons to attend this year's holiday party, with the number 10 being a play on $10 million and job tenure, explained Maykrantz.
St. John Properties employees will also still get their normal, annual holiday bonus and their profit-sharing bonus in the New Year, in addition to the one they received at the holiday party.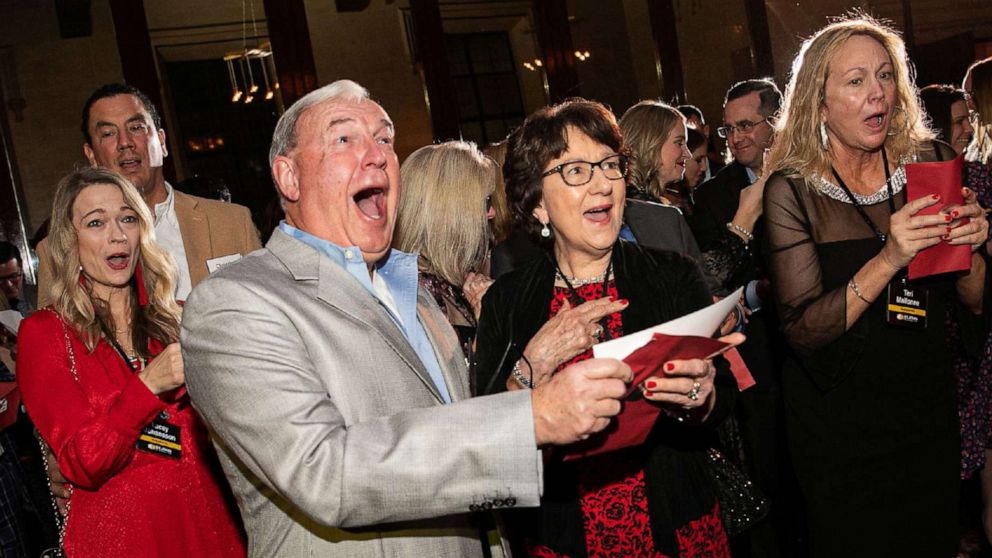 "We're a conservative company in that we have plenty of unrestricted reserves and we felt that regardless of how much we had in the reserves, that this was the best use for this $10 million," said Maykrantz. "It's an investment in our employees."
St. John executives joked -- nervously, according to Maykrantz -- in the weeks leading up to the surprise that they hoped no one would retire after receiving the surprise bonus.
Instead, the opposite happened.
"Someone said to me, 'I was going to retire in eight years, but now I want to stick around to reach our next goal,'" said Maykrantz, noting the company hopes to double its real estate portfolio to 40 million-square-feet in 15 years.
There is also good news for people outside the company who now may be disappointed by any holiday bonus they did or did not get.
"We're a growing company," said Maykrantz. "We're always looking for the top-quality individuals out there to hire. We pride ourselves on that."