All-female robotics team wins major awards while slashing stereotypes of women, Latinos in STEM
"You can achieve great things and it doesn't matter who you are."
An all-female team of American college students is taking the robotics competition circuit by storm.
The Arizona State University team, Desert WAVE (Women in Autonomous Vehicle Engineering), was formed last August and they say they are one of just two all-female robotics teams competing in the world, along with a team at Texas A&M University.
The approximately one dozen teammates collaborated to build Phoenix, a robotic submarine, and Desert WAVE recently took the top prize in a national competition of college teams and then won third place last month at the RoboSub international competition in San Diego, placing behind teams from China and Russia.
"No one was expecting a rookie team to win third place in their first year," said Whitney Foster, an engineering major at ASU and president of Desert WAVE. "It's typically unheard of."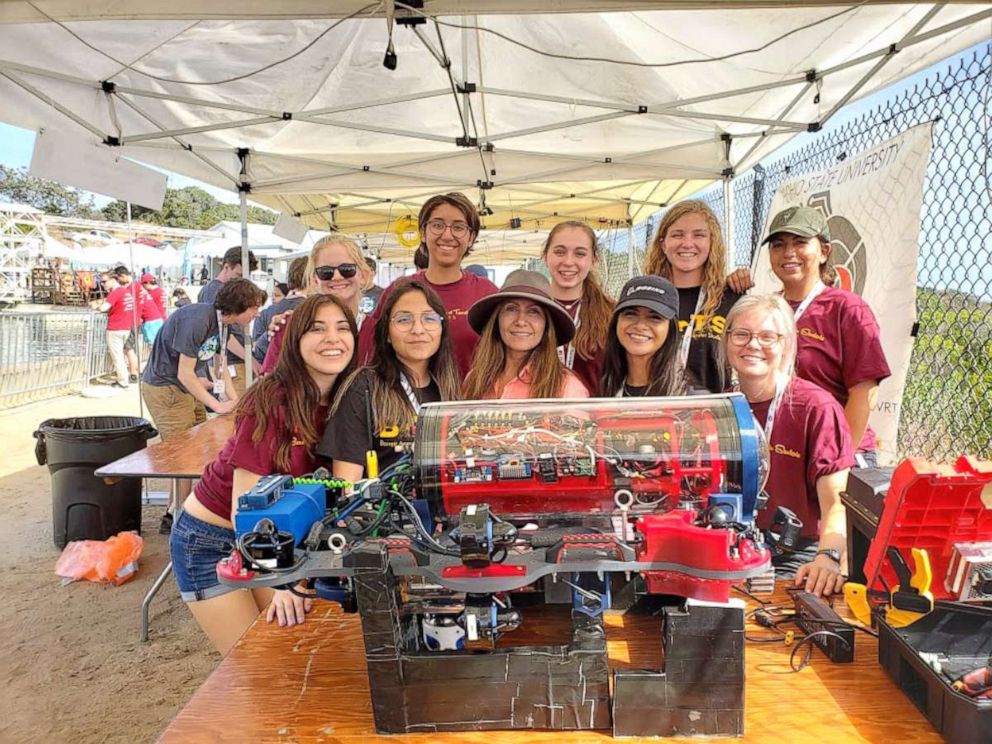 Foster said she and her teammates are often the only female -- or one of just a few -- in their engineering, mechanical system, robotics and computer science classes.
Before and during the competition, though, they were not thinking of the barriers they were breaking as an all-female team.
"We were less focused on us being a women's team than us being a competitive team," she said. "The important part is whether or not you're competitive and whether what you bring to the competition actually advances the competition and improves the level of technology in science that's available."
The team was formed with help from the Si Se Puede Foundation, an Arizona-based organization that provides opportunities to kids in underserved communities. The foundation's name translates in English to "yes you can."
Faridodin "Fredi" Lajvardi, a 30-year teaching veteran, convinced the foundation to also focus on women in STEM because they too are an underserved community, data shows.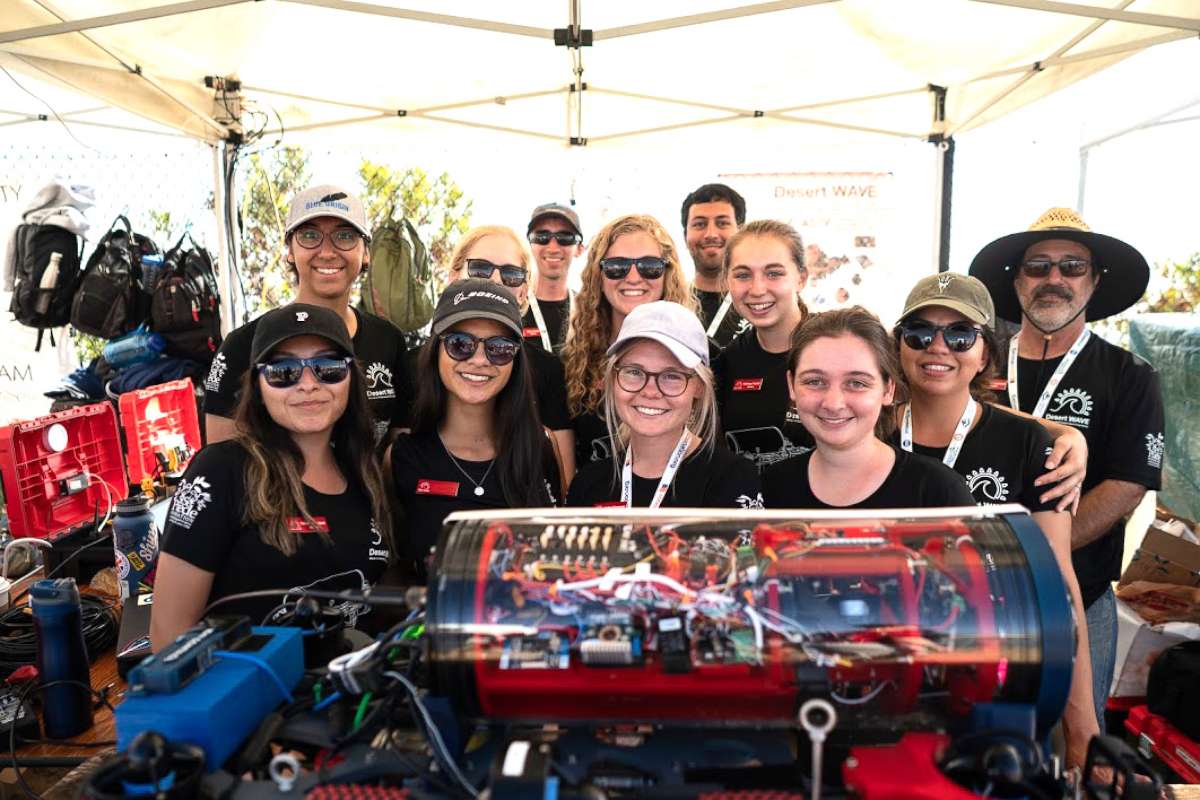 Only 13% of engineers are women and just 8% of female college students enter their freshman year intending to major in engineering, math, statistics or computer science, according to data shared last year by the Society of Women Engineers.
"I thought let's make an all-women team to see if we can disprove some of the stereotypes about women in engineering," said Lajvardi, who described himself as "stunned" by the statistics. "If our team causes another team to form and then other, eventually the idea is it won't be such a novelty to have an all-women's team and then we've achieved success."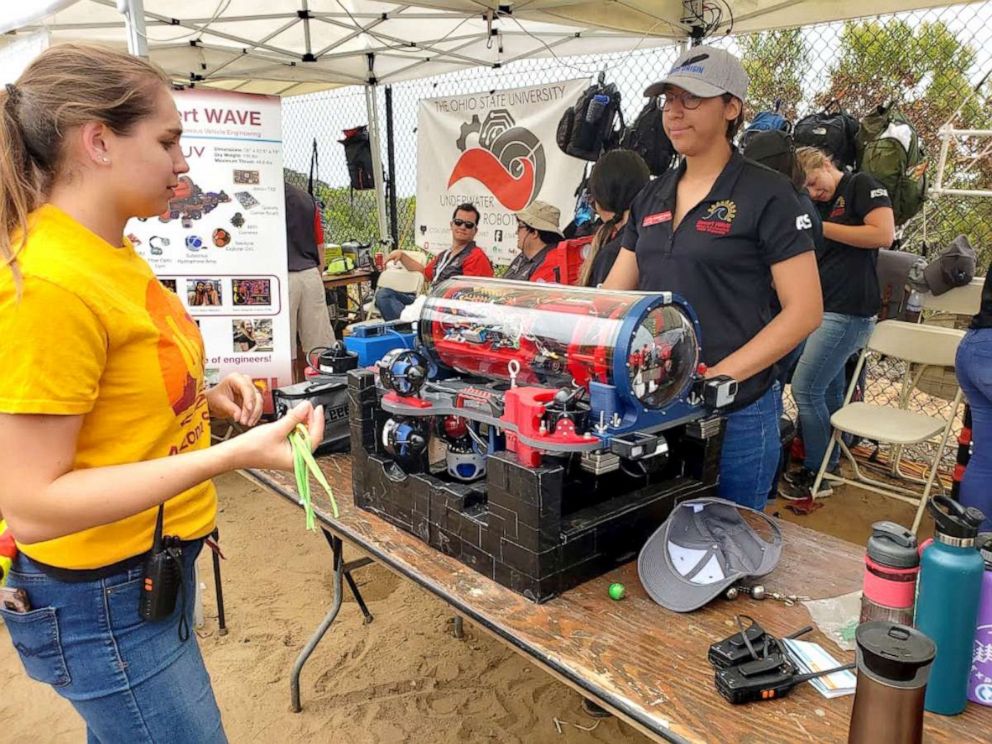 Lajvardi and others, including an ASU professor, mentored the Desert WAVES team in their rookie year. He hoped the team would finish in the top 50% at their first international competition, noting, "We didn't expect to get this good this fast."
"During the week-long competition everyone thought just the Texas A&M team was the only all-women team because they've been there for four years, so over the course of the week people were figuring it out," he said. "What was also getting people's attention was our consistency."
The team is already eyeing a first-place finish at next year's competition.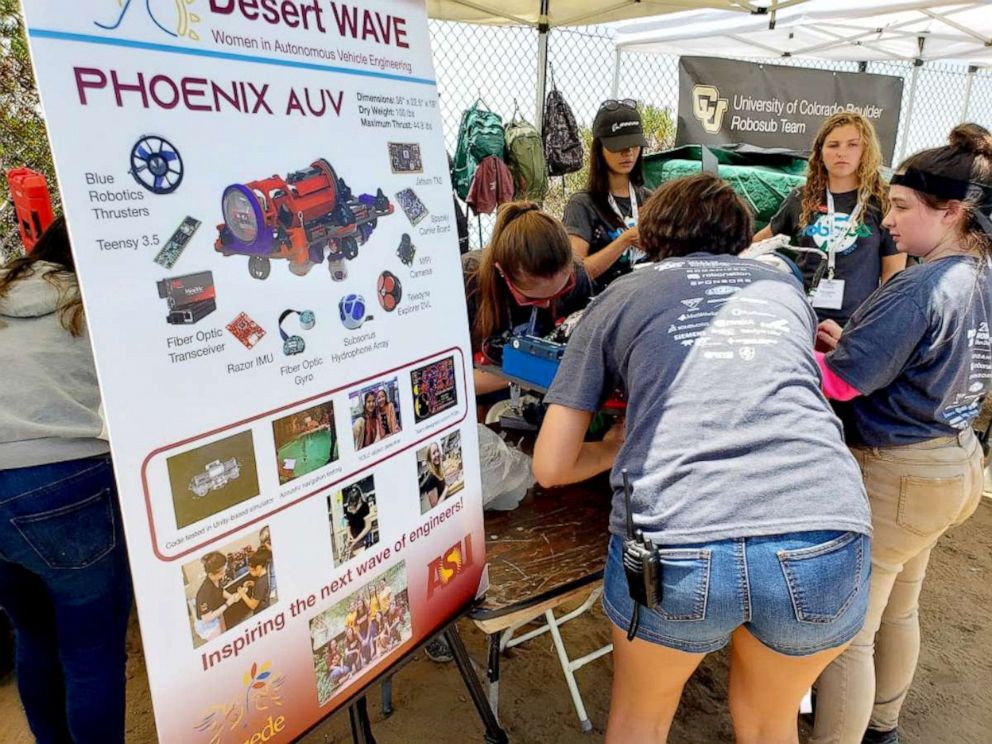 The interest in the team has meanwhile grown at ASU, with as many as 30 women expressing interest in joining the team.
"I hope that when other people, especially girls, look at us that they can be inspired by what we were able to do and to follow what they want to do," said Foster, who plans to return to the team. "It doesn't matter if they want to be an engineer or a teacher or a nurse, if they want to do it, they should go for it."
"You can achieve great things and it doesn't matter who you are," she said.