Latina Equal Pay Day: Meet organizations fighting to close the income gap
Latinas work about 23 months to earn what white men earn in 12, on average.
More than 50 years after the passage of the Equal Pay Act of 1963, Latinas typically earn only 57 cents for every dollar earned by white, non-Hispanic men and must work nearly 23 months to earn what white men earn in 12 months.
Latina Equal Pay Day -- the day when Latina pay catches up to that of white, non-Hispanic men from the previous year -- is being observed on Oct. 21.
In 2019, the median wealth of a Latino household was about $14,000, which represents only 9% of the median wealth of white households: $160,200, according to the National Bureau Of Economic Research. It's a gap that can affect Latino families for generations.
As Latinas across the country fight for equal pay and equal opportunities, organizations like #WeAllGrow Latina, the Hispanic Alliance for Career Enhancement and Vela are working to support, uplift and fund Latina workers on their path toward breaking glass ceilings.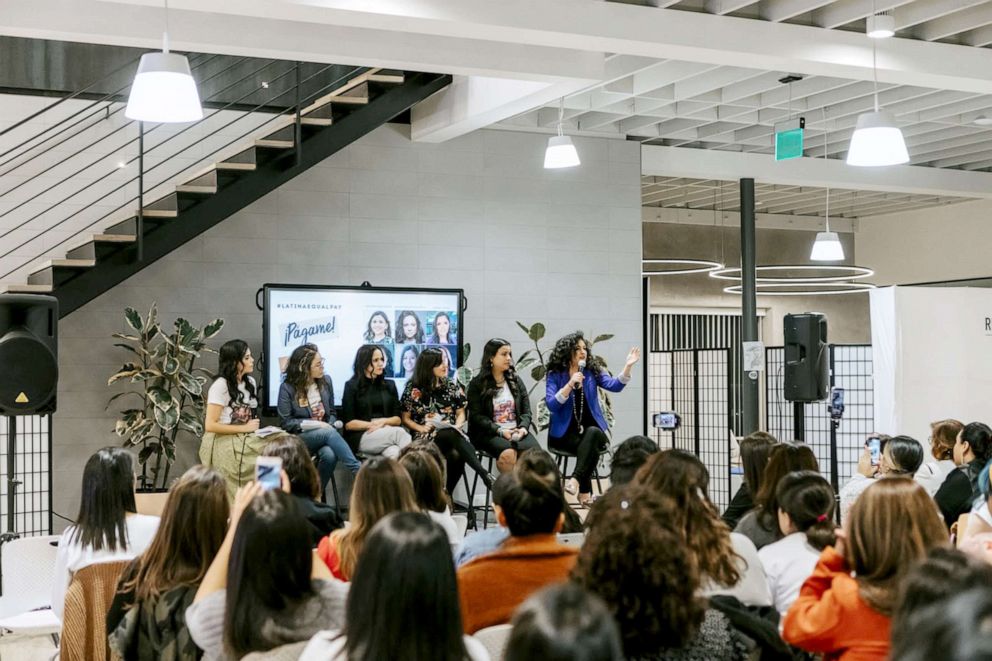 "If I'm going to grow, if I'm going to understand how to do this, then I'm going to teach it and we're all going to do this together," said Ana Flores, the founder and CEO of the online networking community #WeAllGrow Latina. "Now we're on 11 years later and we really have become a community."
Systemic racial and gender-based discrimination is at the root of this pay gap, according to Patricia Mota, the CEO of Hispanic Alliance for Career Enhancement.
However, these groups are working hard to not only cultivate a strong Latinx network, but also provide professional development trainings, talent acquisition services and grants or fellowships to entrepreneurs, businesses and students. They also offer tools for mental health and self-care.
For example, Hispanic Alliance for Career Enhancement hosts the Women's Leadership Program, which has hosted about 3,000 Latinas over the years with leadership workshops. Within less than 12 months of completing the program, Mota said that 70% of the program's alumni have reported an increase of pay or promotion at their place of employment.
#WeAllGrow has taken on many forms since its conception. What started as a tool for Latina bloggers has become a multimedia environment with forums, breakout sessions and chat rooms that brings the expansive community of Latinas from across the globe to one home base online.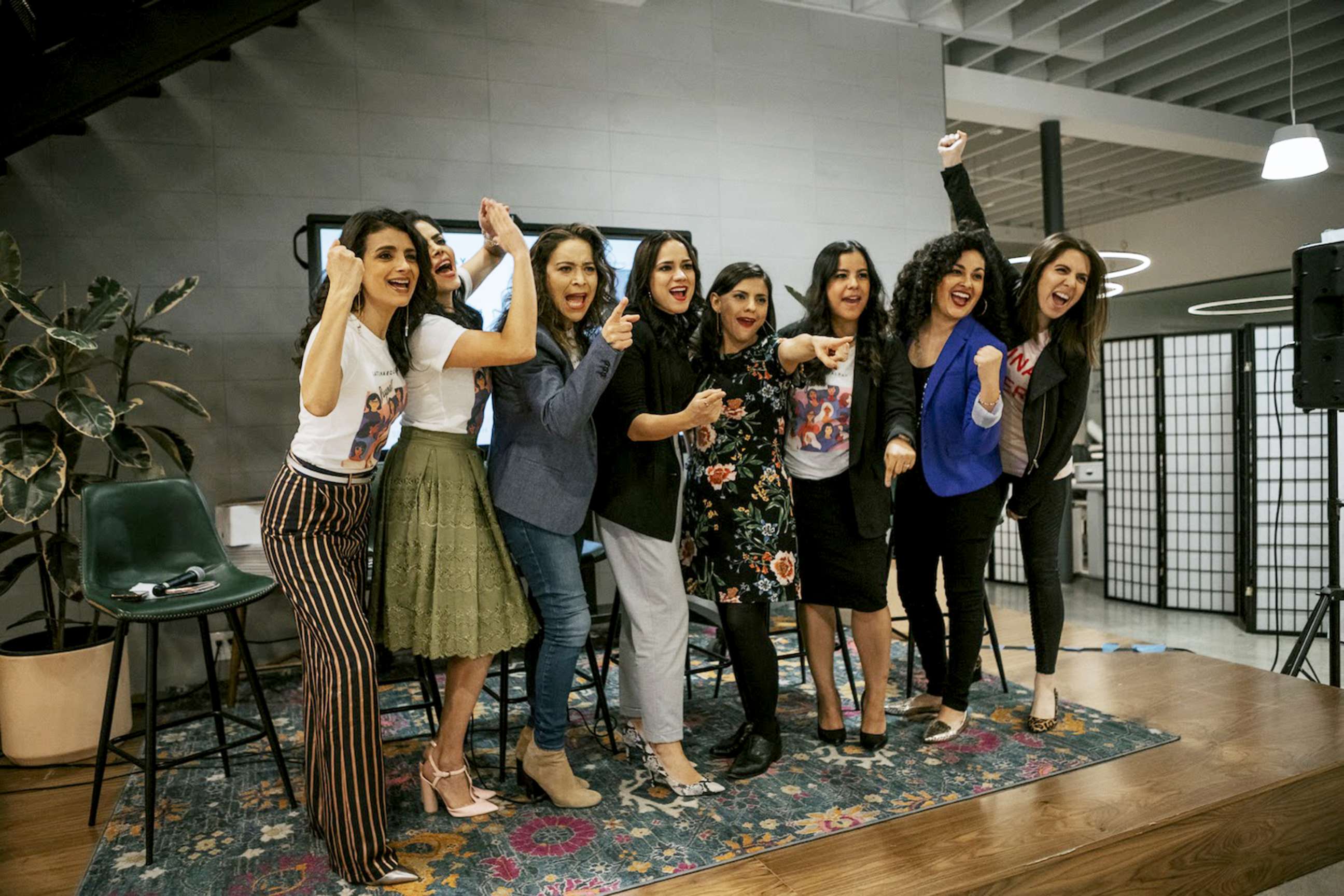 To address Latina Equal Pay Day, #WeAllGrow and Hispanic Alliance for Career Enhancement are teaming up with experts across many industries to provide seminars, panel discussions and conversations to host a cohort of future leaders on different skills to help them on their journey.
The Hispanic Alliance for Career Enhancement, #WeAllGrow and the Vela network, which is an up-and-coming Latinx professionals network for entrepreneurs, reach people of all ages -- from students to early career workers to veteran professionals.
Creating a space for Latinas to talk openly about their experiences can give other Latinas the tools needed to fight against systems of discrimination, Vela founder Vanessa Nevarez said.
Nevarez has been inspired by those who have started similar efforts before her. She has never started her own business and neither has anyone in her family, so navigating this project has been a learning experience. She hopes that this network can be a tool for not only her members, but for herself as well.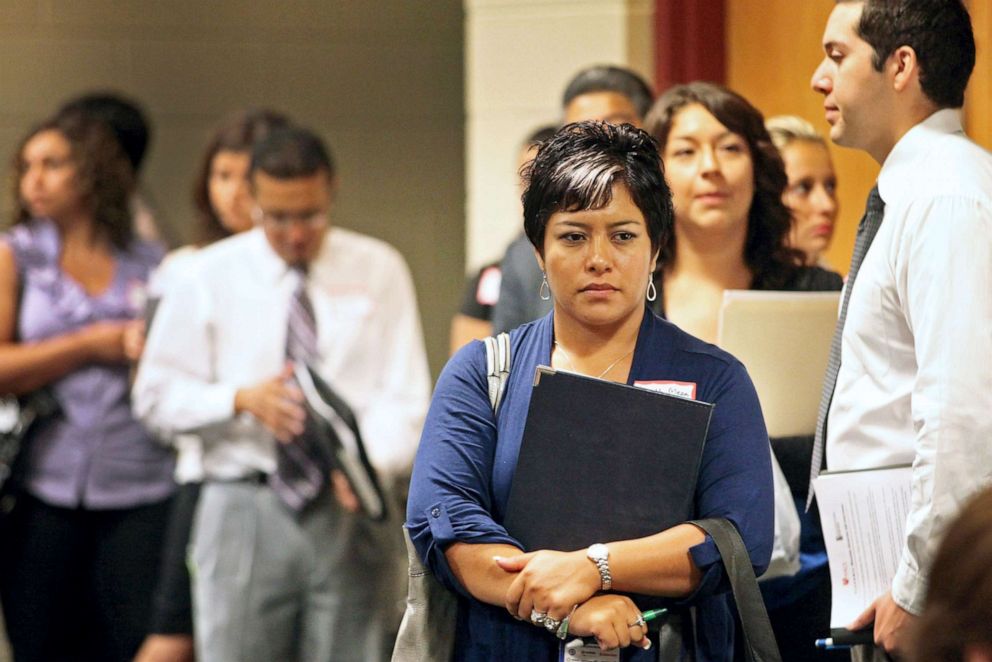 Nevarez is just one example of how much the system of support and community has worked and will continue to work.
"[Vela] will extend into a hub, where we believe in community over competition," Nevarez said. "We're not a monolith ... but we do have a commonality, which is that we care about our community and want our community to go forward."
As glass ceilings continue to be smashed by Latinas across the globe, and as organizations fight to change the system that keeps Latinas at the bottom of the pay scale, these professionals offer some words of advice in the meantime.
Mota recommended doing your research when negotiating pay or a promotion -- what others in your industry are being paid for the same work; what your colleagues make; and what opportunities are there for growth?
"It's an employees market, a job-seeker market," Mota said. "Right now is the opportunity to be able to leverage that and to really increase what you're bringing in in terms of income -- whether it's in another industry or another opportunity."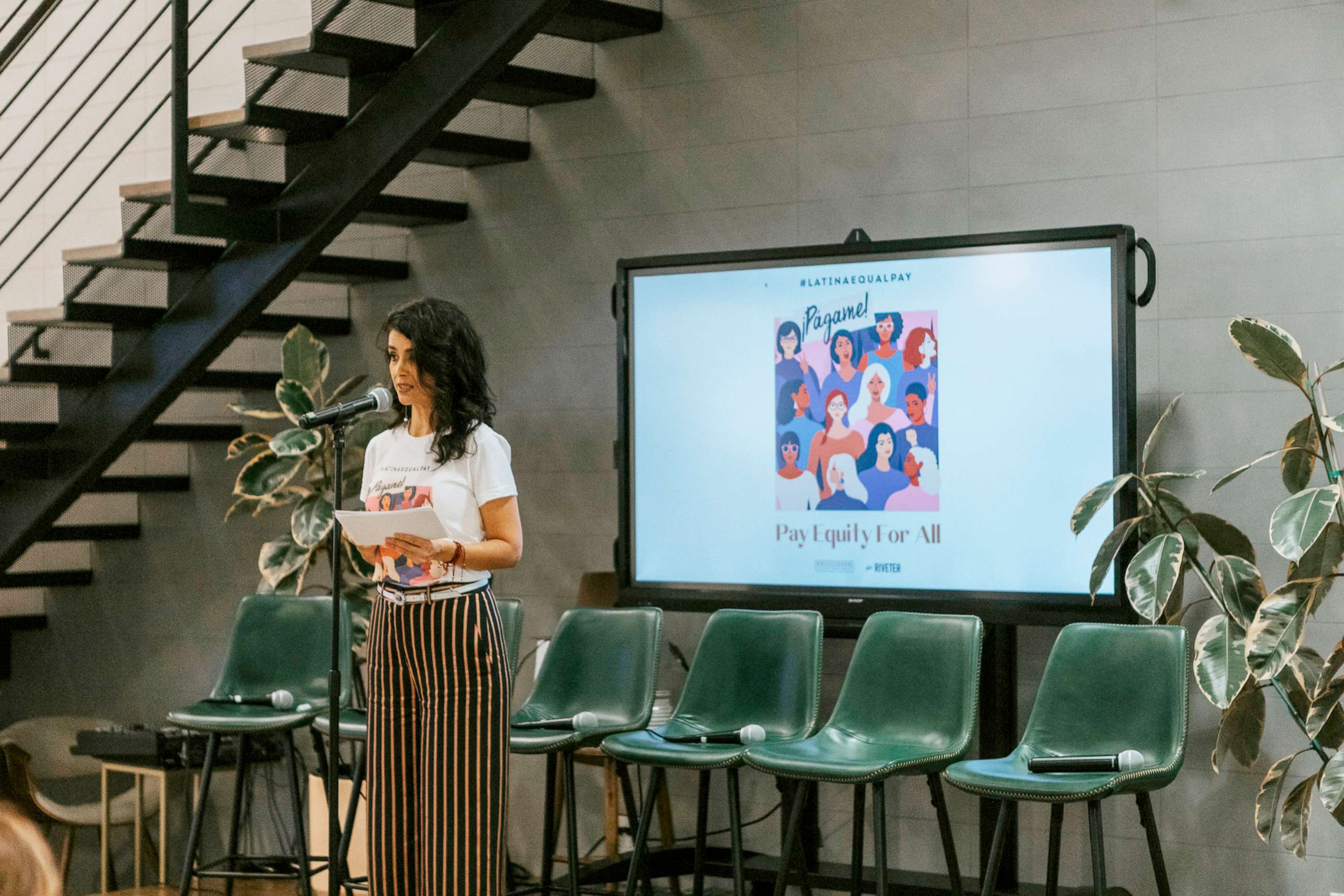 Vanessa Valentin, the director of marketing and communications at Hispanic Alliance for Career Enhancement, recommended talking to others openly about income and pay since transparency helps make the process more equitable. She and Mota also recommended working on maintaining self-confidence, building connections and never settling with the first salary offer without a negotiation.
They also recommended building connections, your network and taking advantage of groups like theirs to ensure you have a Latinx force to support your goals and needs.
"It's not your fault -- this system has not been created for us -- but we are here, showing up together, to make sure to change it and to make sure that the gatekeepers are listening to us," Flores said.