Homecoming night became even more memorable for one high school after 12 homecoming court candidates walked barefoot across a football field in an act of solidarity with their classmate.
Nataleigh Deal, 19, who has epilepsy, had a seizure before the homecoming game at Strom Thurmond High School in Edgefield, South Carolina, on Oct. 4. She was advised by her mother and sister that while she was clear to compete, she could not wear heels because her body wasn't stable.
"At that moment when I found out I couldn't wear heels, I didn't feel too good," Deal told ABC News.
That's when Miesha Gordon, who is Deal's special needs teacher and the school's homecoming assistant, alerted the other homecoming candidates.
"When the court learned this, without a second thought, they kicked off their shoes and agreed to walk barefoot as well," Crystal Lotz Hadden, the school's assistant principal, wrote in a Facebook post.
As the homecoming court began taking their shoes off, Deal said she was very surprised by the gesture and suddenly heard the crowd cheering her on.
"I heard [them] saying my name and [then] I became Homecoming Queen," Deal said. "I was feeling much better."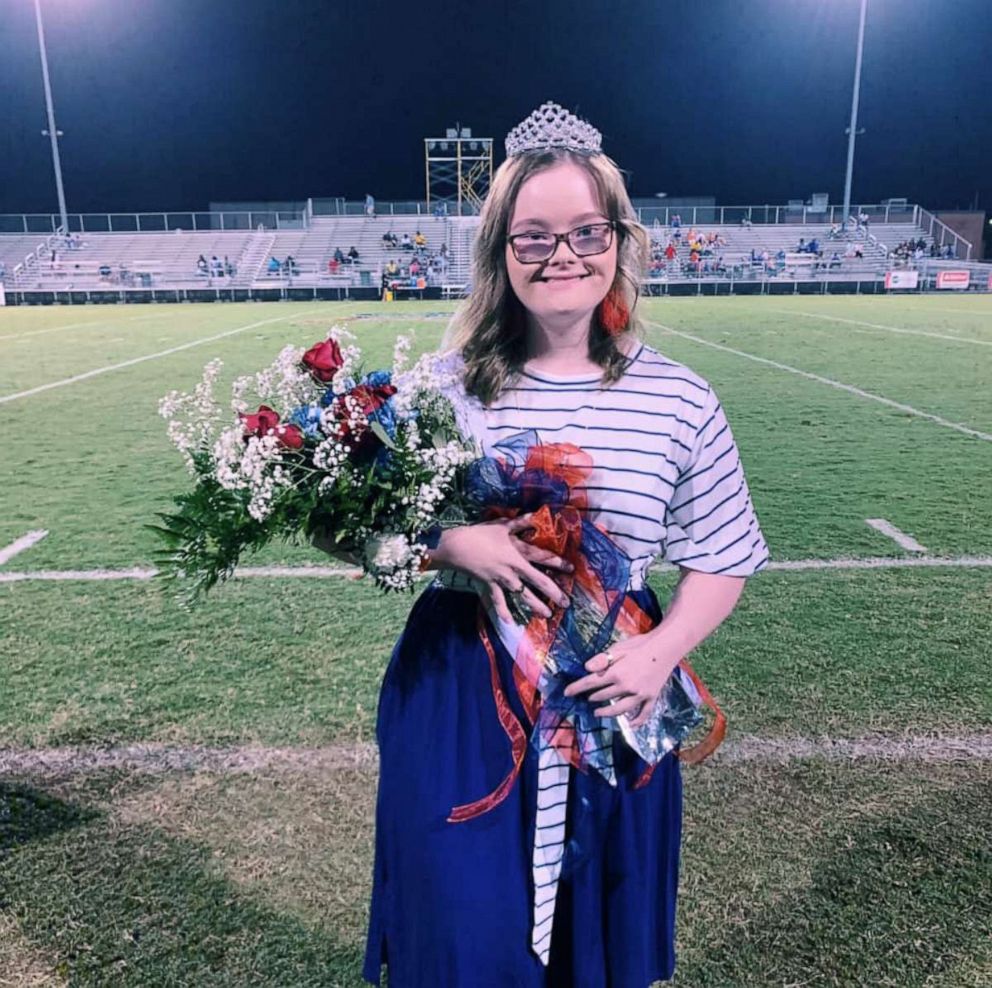 Her classmates were determined to make her feel like a queen despite suffering a seizure.
"My first thoughts about walking across barefoot were, 'Of course, I'll do it!' Not only because my heels were hurting my feet, but mainly to make Nataleigh feel better," Lillian Mann, a fellow homecoming court candidate, said. "Nataleigh is such a sweet person and ... watching her have her seizure made me want to do anything I could to help her feel like the queen she is."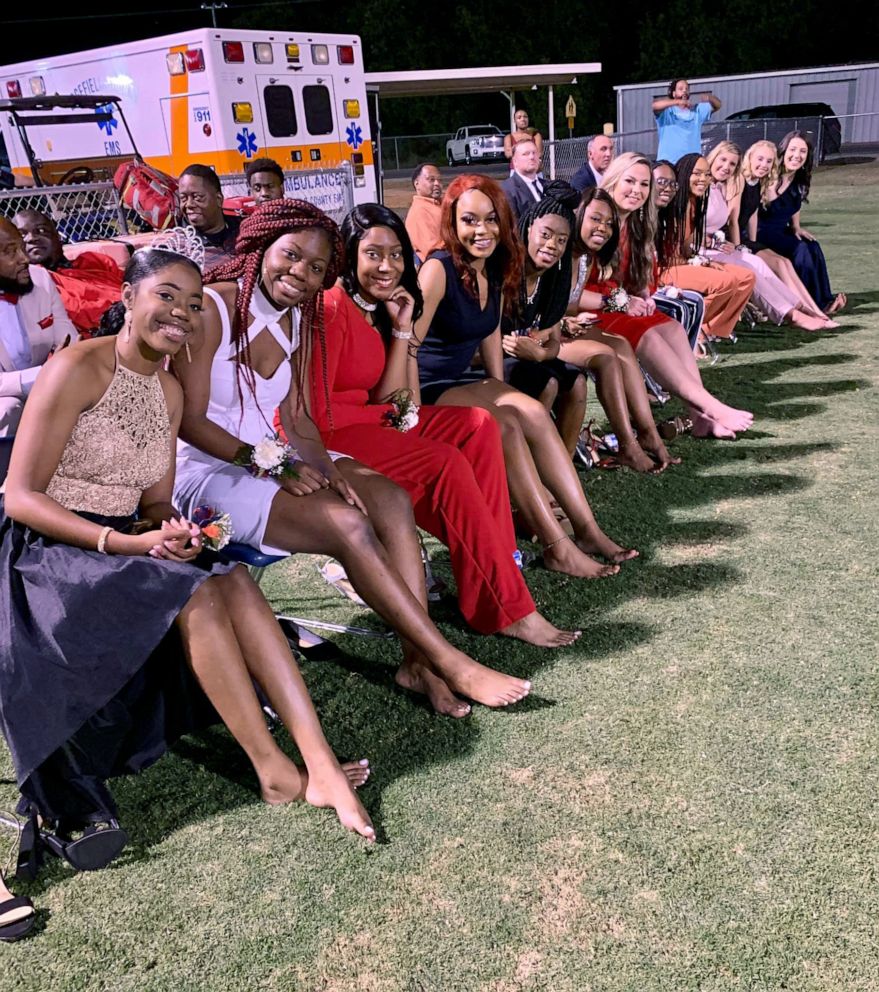 Hadden told ABC News that she posted the story of the homecoming court's gesture for Nataleigh because it shows that "we are all in this together," she said. "I wanted to share with the world, Look what we have here in our small town," Hadden said.
Nataleigh's mother, Dawn Ford, said her daughter has been dealing with seizures since 2014.
"All her life, we have prayed for love, acceptance and total inclusion for Nataleigh. We are so blessed that she is so loved and included," Ford said. "I knew she was loved by her peers, but had no idea the magnitude of how much until Friday night."
Deal's sister, Carleigh Deal, also shared a moving post about the gesture on Facebook: "How blessed we are to be in a community that loves our girl beyond what we could've ever comprehended before Friday night," she wrote. "Complete love and inclusion in this world are both still VERY much alive and I pray every child, special needs or not, experiences and expresses them just the same."