Boston Marathon winner on slowing down for teammate: 'There was a ton of American pride on the line'
Desiree Linden won her first Boston Marathon in 2 hours, 39 minutes, 54 seconds.
Boston Marathon winner Desiree Linden said the moment she slowed down to wait for a fellow U.S. runner was actually a "turning point" for her in the race -- and actually prevented her from dropping out of the grueling race.
"We closed the gap and we were back in it," Linden said today on "Good Morning America" of teammate Shalane Flanagan. "So it was a great turning point for me and kept Shalane in it and gave us a chance."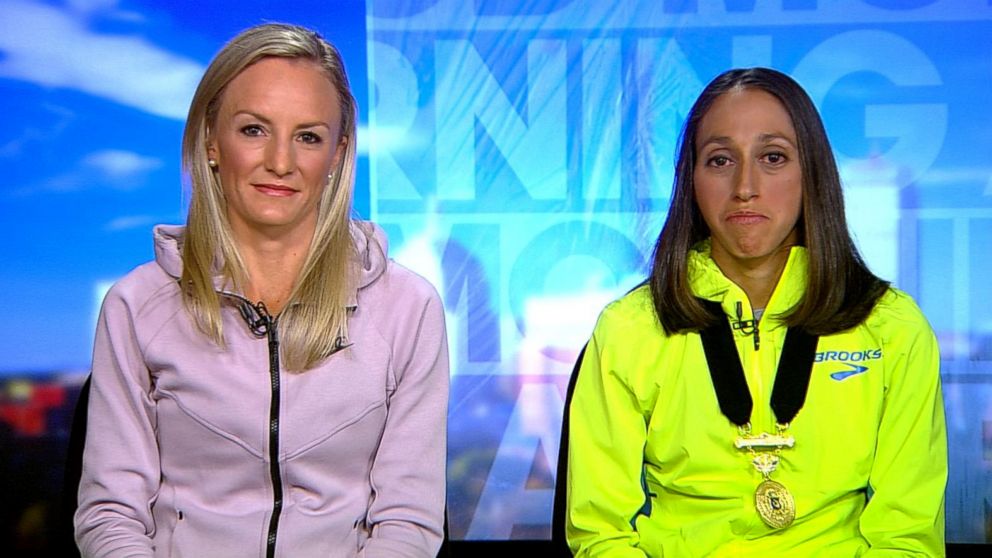 Flanagan, the 2018 New York City Marathon champion, took an unexpected bathroom break about one hour into Monday's 26.2 mile race.
Instead of speeding ahead, Linden slowed down so she could help Flanagan back into the leaders' pack.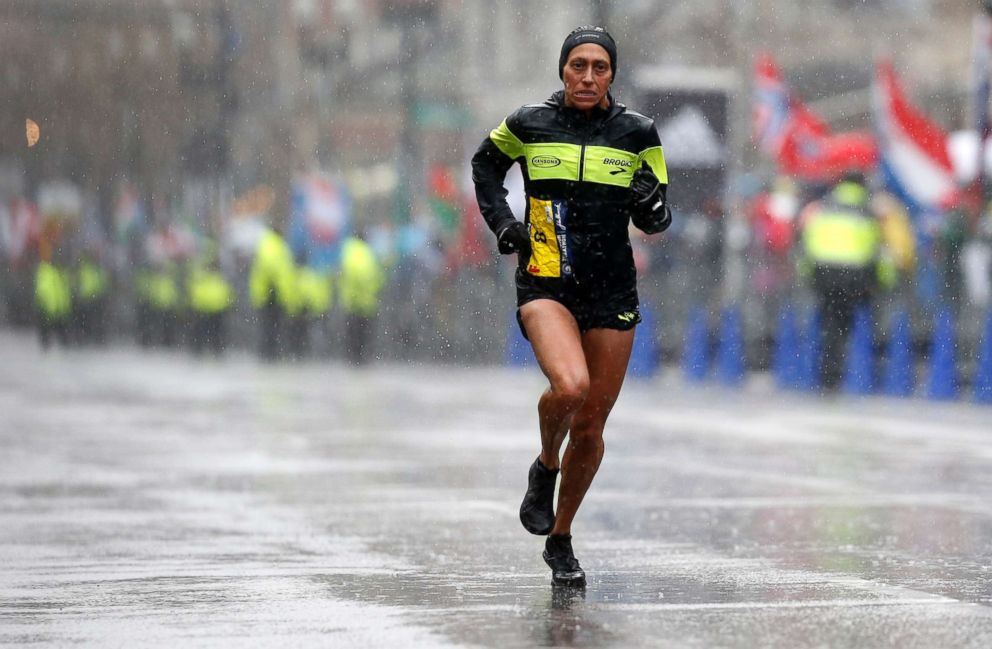 "She talked about it and said, 'Hey, I'm going to jump in there,' and I said, 'I'll try and help you back and block the wind,'" she said, referring to position herself between Flanagan and the strong gusts. "I had offered before and I still wasn't feeling great."
Linden -- a two-time Olympian and now first-time Boston Marathon winner –- actually told Flanagan early on in the race that she thought she would not finish.
As the race began Monday in Hopkinton, Massachusetts, the temperature was 40 degrees with a wind chill of 29 degrees, and wind gusts reached 30 mph.
"It was tough conditions and everyone was kind of hurting," Linden said. "I thought early on that I might be pulling the plug, so I just kind nudged her and said, 'Hey, if I can block the wind or help at all, let me know.'"
"There was a ton of American pride on the line so it was just keeping our best people in the front," she added of why she helped Flanagan during the race. "I was just trying to do what I could do."
Instead of dropping out of the elite marathon, Linden, of Michigan, easily won the race in 2 hours, 39 minutes and 54 seconds, according to the Boston Athletic Association.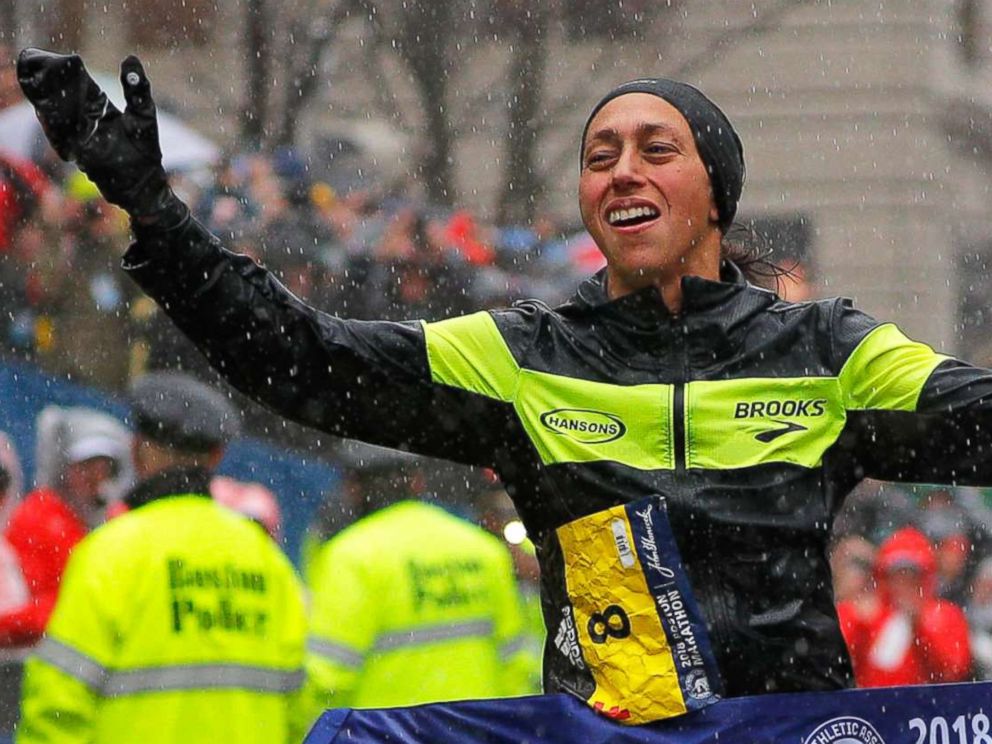 Flanagan, a four-time Olympian, told "GMA" the race conditions were the "most brutal, gnarliest" conditions she's ever faced in a competition.
She credited Linden with keeping her in the race. Flanagan, of Oregon, finished in seventh place with a time of 2 hours, 45 minutes and 52 seconds.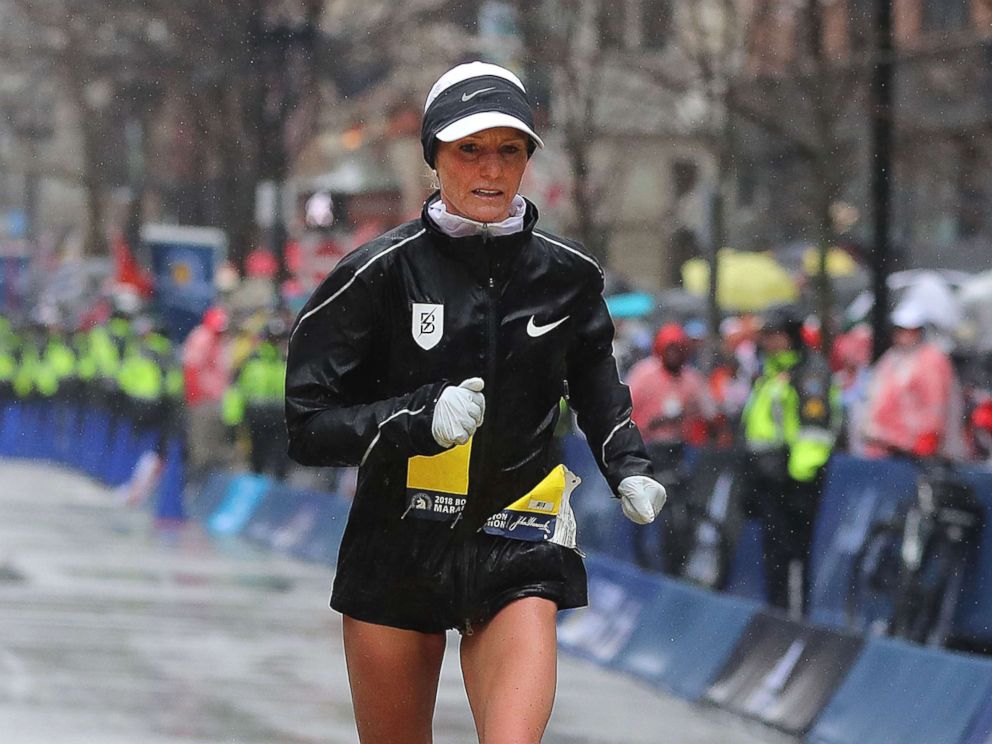 "I'm so happy she just stuck with it," Flanagan said of Linden. "I think just kind of having each other and having a great American field fueled us to keep going."