Heather Friesen, 26, slipped and fell more than 50 feet down a Hawaiian waterfall and her body hit nearly every rock on the way down.
Friesen was submerged underwater and struggled to get her head above the surface for nearly 20 seconds.
"I couldn't breathe very well I knew that something had to be wrong," she told ABC News. "I tasted blood in my mouth."
The woman could be heard moaning underwater during the video taken on her GoPro.
"I remember my vision getting a little blurry, but I just kept telling myself to keep trying to take deep breaths," she said. "Two hikers came out of nowhere."
Thanks to the hikers, one of whom happened to know an air evacuation crew and communicate their exact location, Friesen was assisted at the bottom of the waterfall and airlifted to a hospital.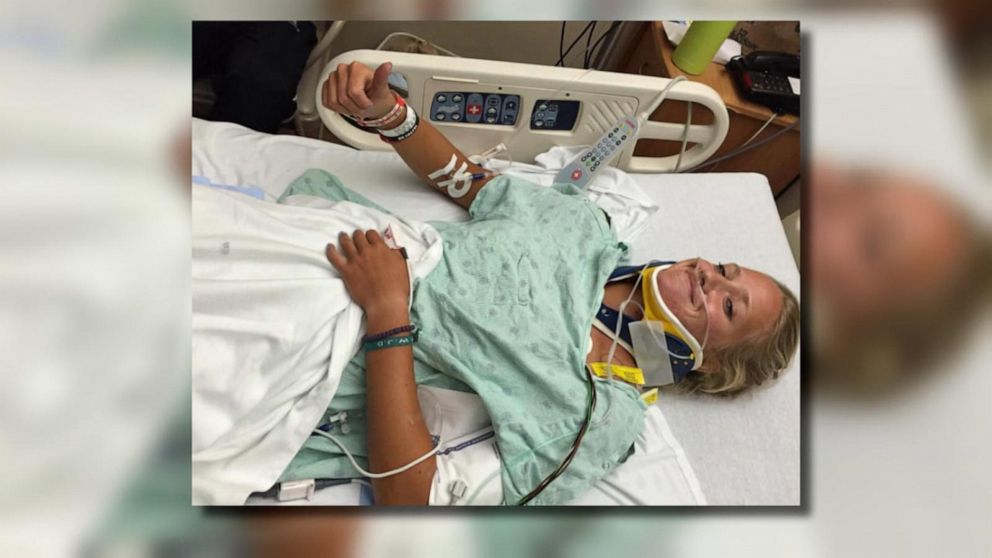 Friesen sustained a collapsed lung, 10 broken ribs and a fractured scapula from the fall.
"It's kind of like that whole cliche, 'time slows down as you're falling,' kind of thing," Friesen said.
Friesen also said that as she fell, she knew she wasn't going to die and was more worried about her friends and family.