This morning on "Good Morning America," Dr. Richard Besser demonstrated what actions to take when you see someone choking.
Here is a list of first aid and choking resources:
Choking Rescue Resources

Learn how to perform first aid on pregnant women. CLICK HERE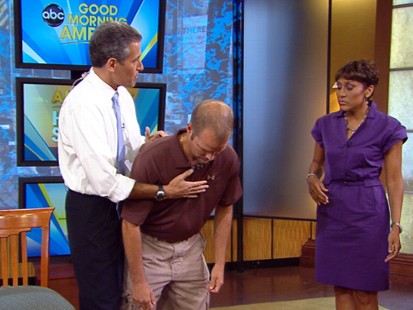 The American Heart Association provides information on common choking hazards.

Detailed steps to perform abdominal thrusts are available at the American Red Cross.
Visit the University of Washington website for answers to questions you may have on CPR.