It is a disease that kills 1,500 Americans every day and more than half a million every year – cancer.
But there is something we can do about it. In a combined effort, ABC, CBS and NBC will air "Stand Up To Cancer," a star-studded fundraising event on September 10.
"World News" anchor Diane Sawyer will host with fellow evening news anchors Katie Couric and Brian Williams. The hour-long telecast will feature celebrities, athletes, musical performances and inspirational stories from survivors.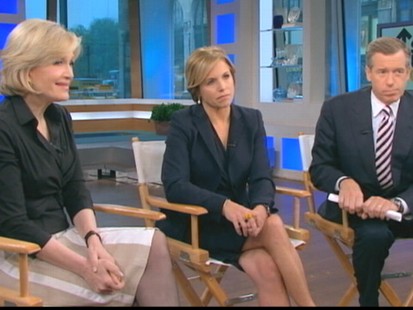 The goal of "Stand Up To Cancer," also known as "SU2C," is to fund groundbreaking research in order to get new therapies and new hope to patients as quickly as possible.
CLICK HERE to find out how you can help.
There are more than 11.4 million cancer survivors in the Unites States today and since its launch in May 2008 "SU2C" has raised more than $100 million to find cures. Nearly $90 million of those funds have been channeled into research.
The organization funds "dream teams" of clinicians pushing the envelope of cancer research.
"We've delivered on the promise of a new blood test for cancer. In a way that is going to actually be informative not only for pancreatic cancer but other cancers like leukemia and brain cancer. And that is exciting," "SU2C" Pancreatic Dream Team Leader Dr. Craig Thompson, from the University of Pennsylvania, said. On a "SU2C" video. "By working together new positive things happen that are really exciting and driving us forward as a team."
"Constellation"
One way to support "SU2C" is to launch a star on the organization's "Constellation," a place to honor those whose lives have been touched by cancer – for someone lost to the disease, who is fighting it or is now cancer-free.
Donations can be as little as a dollar. CLICK HERE to find out more.
Click here to return to the "Good Morning America" Web site.