Now that it's August, families have to start thinking about preparing for a new school year -- and that means buying back-to-school stuff.
The Good Housekeeping Research Institute tested backpacks, lunch boxes and snacks to find the best products for the money. Good Housekeeping also has tips on how to find a good pair of sneakers and how to make those supplies last.
Best Backpacks
The Good Housekeeping Research Institute and 25 kid testers tried out 29 backpacks and chose two of the best.
Borealis by the North Face, $69
It's the best combination of performance and durability, and the kids liked it. It has great abrasion and water resistance. There's extra bottom padding for when the kids put it down, and there's plenty of cushioning and packing capacity, which makes it very comfortable when you are wearing it. If you want a backpack to last a couple years, it pays to invest in a good one.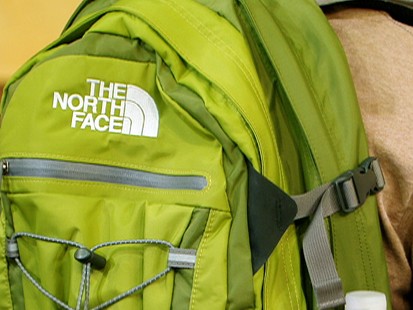 Cordura Study Haul by Land's End, $39.50
The Cordura Study Haul also tested great on packability -- it was the only one that accommodated the test load of 15 pounds very easily. It's better for younger kids, since there's one big compartment in the middle, so it's easier to open and close. There are also two compartments on the side that are perfect for packing little things. The Cordura pack has a little less padding and it's not as water resistant as the Borealis.
What you should look for in a backpack:

Try it on. Don't pick a pack just because it looks good. It should be a close fit with straps snug on the shoulders.

The backpack should be centered. It should not go below the waist -- that could create back pain.

If you have a strap that connects the two shoulder straps or around the waist, you should encourage the kids to buckle up those straps. They should keep the backpack in place and help it fit better.

Encourage your kids to keep the backpack on both shoulders, not on one.

Most importantly, it should not be heavier than 15 to 20 percent of the child's weight. If the pack makes them lean over, it's not good.
Tips for Choosing the Best Sneakers

Try not to go with the cheapest sneakers, which are often very stiff, for everyday wear. The best sneakers should have a leather, flexible sole (meaning you can bend the front of the shoe up).

Go to a good shoe store that knows how to fit them. There should be no slippage in the heel.

It doesn't matter if the close is Velcro or laces. The shoe can be mesh and leather, but not all mesh. It should be leather across the toe and on the side.

You can make your backpack and sneakers last longer by spraying them with water and stain repellant spray -- it's available for just fabric, just leather, or a combination of both.
Lunch Boxes
Good Housekeeping Institute tested 26 lunch boxes.
L.L. Bean Flip-Top Lunch Box, $19.50
Did the best job at insulating a sample lunch of a sandwich and a juice pack. You should look for bags that can keep food cold at 40 degrees or lower for two hours. This one kept the food at 40 degrees for three hours. The flip-up top has a compartment in the top for a juice pack, and there's a shoulder strap, too.
Tortuga from Built, $20
This lunch box insulated nearly as well as L.L. Bean's and can go in the washing machine. It was especially popular with older kids who don't like to carry lunch boxes, and parents can use it, too.
Healthiest Snacks
GHRI assembled 50 different snacks and tested the nutritional content, the amount of sodium, fat and calories. Snacks with artificial sweeteners, trans fats or corn syrup were not considered. A panel of 42 kids also tasted the snacks and gave their input.
Snikiddy Chocolate Chippers
These contain less sugar than other cookies on the market. They also come in portion-controlled packets, and kids loved the taste.
Quaker Simple Harvest Chewy Granola Bars
Unlike many other granola bars, these are made of whole grain and contain no corn syrup. Kids like them because they're sweet and look like candy bars.
Aunt Trudy's Fillo Pocket Sandwiches
These are more substantial and can be a good after-school snack to tide kids over until dinner. The frozen pockets are easily microwaveable. Choices include tomato and cheese or spinach and feta, ingredients that provide calcium, protein and vitamins. Plus, kid testers approved.