— -- Stars regularly claim that it takes an army to get them red carpet-ready -- but they don't necessarily dish on what goes on behind closed doors.
ABC News spoke to stylists, makeup artists and hair stylists to learn tips and tricks that anyone can employ at home.
Tara Swennen, a stylist who works closely with best supporting actress nominee Allison Janney, said that above all else, it's important to be prepared.
"I make sure to pack them emergency necessities in their purse: A safety pin, a threaded needle, and Topstick [adhesive tape]," she noted.
And in case the "I, Tonya" nominee forgets the answers to the all-important question: "What are you wearing?" She includes a cheat sheet too!
For other must-haves from some of Hollywood's top fashion, hair and makeup professionals, see below.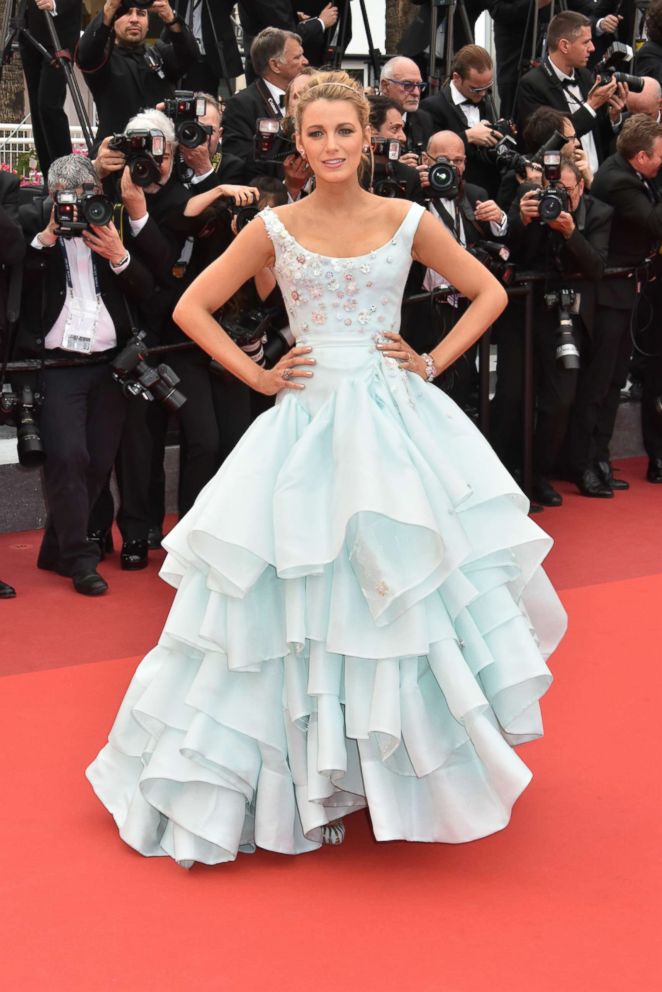 Make-up secrets
Kristofer Buckle, whose clients include Mariah Carey and Blake Lively
"I contour and highlight the entire body or any part of the skin is showing with structure -- shoulders, clavicle, legs, if it needs. On the legs, the inner thigh can be a problem. I use a darker body make up on the inside of the thigh then I use a highlighter that shines ... down the center. You want to manipulate where the light is reflecting so you can make the leg look smaller."
Beau Nelson, whose clients include Kate Bosworth and Kristen Stewart
"Full body moisture is super important; I prep any skin that shows, including ears, arms, neck and back with a heavy duty hydrating moisturizer. My favorite is Kiehls' Creme de Corps. Also a lip scrub is an absolute essential. In a pinch you can use a pack of sugar and a bit of olive oil but I use the one from FRESH to make sure lips are super soft, exfoliated and ready for lipstick application."
Camara Aunique, whose clients include Yvonne Orji and Lil Rel Howery
"I take my favorite lip gloss and apply it to the lids. If I want the eyes to pop on camera, I take a little bit of gloss and tap it onto the shadow and it picks up the look. When I can't find a gloss, I use my lip balm too because it gives a creamy lid. Just make sure it's not minty gloss!"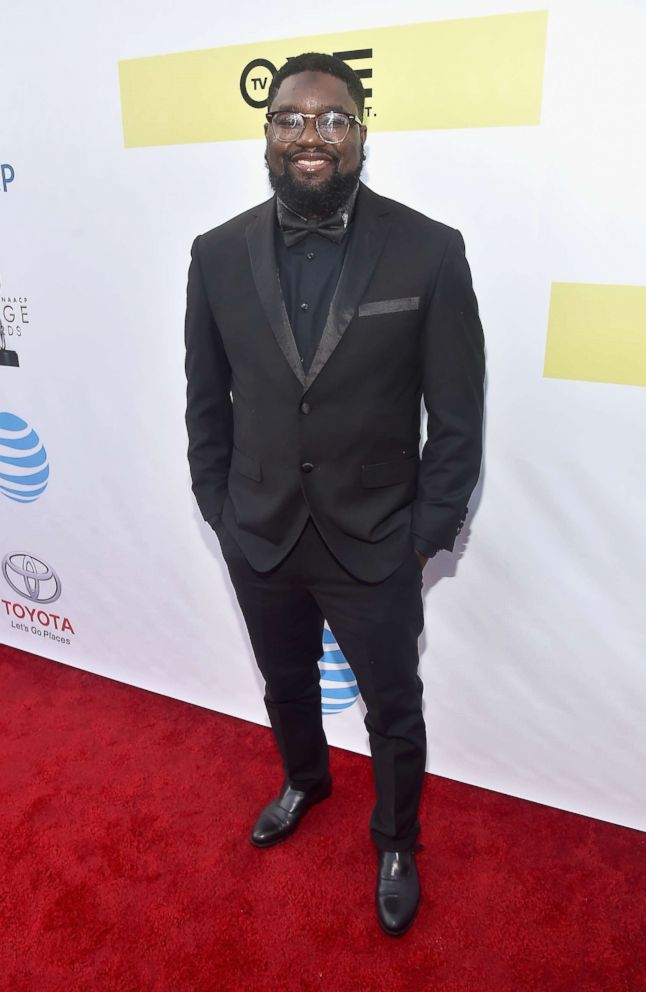 Hair how-tos
Christine Nelli, who's worked with Jon Hamm and Justin Timberlake
"I really love spraying sea salt in my clients' hair. One of my favorite brands is the Ouai. I prep with it by blow-drying it into the hair with my hands to give it a nice undone texture and base before going with whatever style is desired for the red carpet look."
Gregg Giannillo, whose clients include Lara Spencer
"I've used lip balm to tame flyaways before. A number of years ago, I showed up to the red carpet and some of my things got confiscated and my client was about to go on air. I had a lip balm in my pocket and I used my lip balm to tame her flyaways because that's all I had."
Kathy Benghanem, whose clients include Miley Cyrus and Kristin Chenoweth
"For red carpet ... extensions are always the best way to go, but there are smart synthetics that you can use. Hairdo makes a 23-inch wavy pony. It is absolutely gorgeous. I think every person should own one. It doesn't react to humidity. It doesn't ever lose it's shape. After you wear it ... you wash it in a light shampoo, hang it and it dries. It's crazy. It's very classic."
David Stanwell, whose clients include Otavia Spencer
"If you don't have time to wash hair you can always get by, by just washing bangs and it can make any style look fresh!"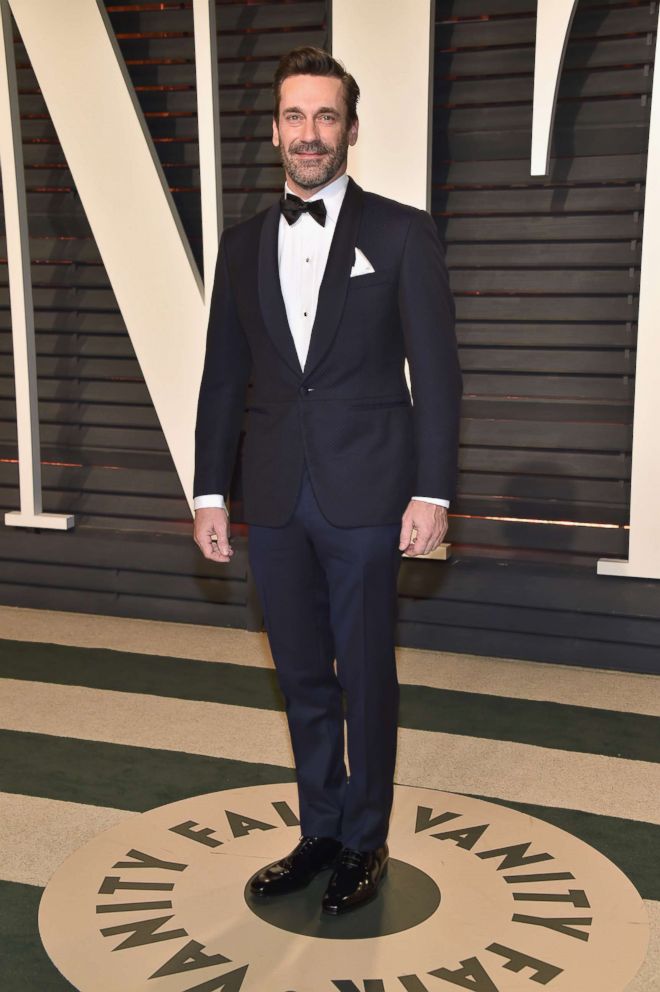 Kristofer Buckle, whose clients include Mariah Carey and Blake Lively
"I fill in parts of hair. A lot of their hair is so abused since day after day it's getting blown out and flat ironed. Even though I'm a make up artist, I go in with make up and I use make up on their scalp -- Full Disclosure that I make -- to make their hair line look more full. Or sometimes their part looks a bit wide."
Camara Aunique, whose clients include Yvonne Orji and Terry Crews
"For men with bald heads -- like my client Terry Crews -- his head is really shiny at times so I use a mattifying gel. It's a gel that's a moisturizer and a serum, and it mattes your skin. So for people that are oily, it's a great primer to put underneath your skin. DHC Cosmetics they have a Velvet gel that is so smooth on the skin."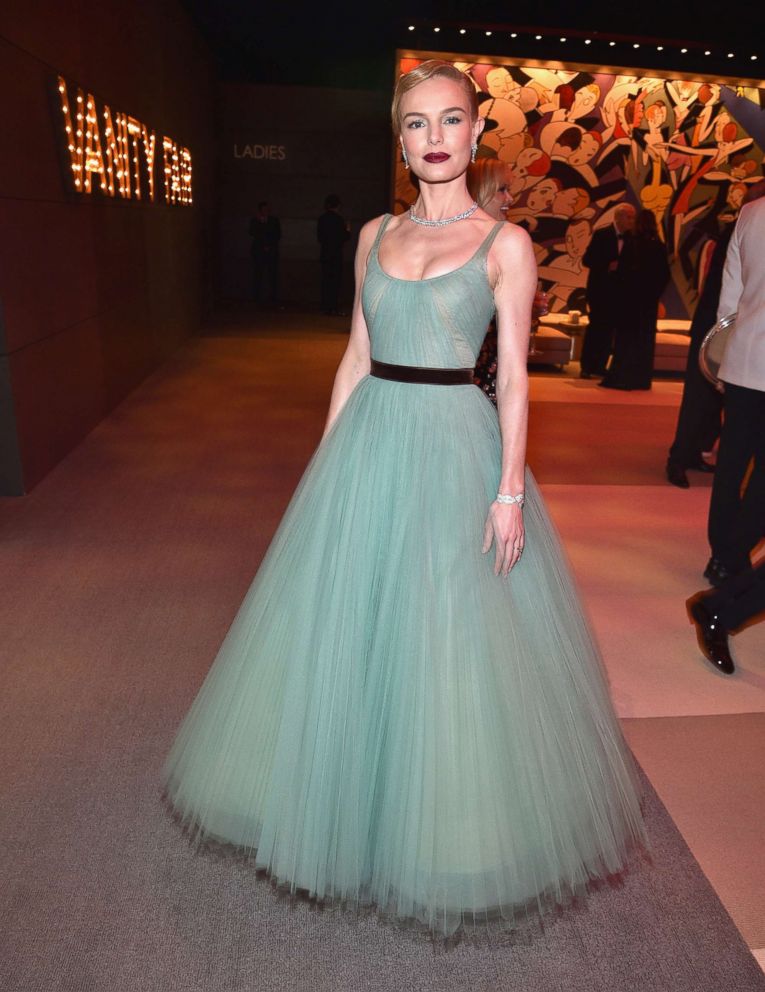 Wardrobe tips
Micaela Erlanger, whose clients include Meryl Streep, Lupita Nyong'o and Common"I generally add a grosgrain ribbon inside most of my dresses. It's called a waist-stay and it instantly nips your waist and gives you a little added shape. It's really comfortable! It's not binding like a corset."
Jeanne Yang, whose clients include Jamie Dornan and Kumail Nanjiani
"Change out the buttons from whatever you are wearing. Lots of manufacturers use the cheapest buttons. Get some nice horn or mother of pearl buttons and you will elevate your look a few [dollars]."
Jasmine Caccamo, whose clients include John Cena and Addison Riecke
"I usually sandpaper the bottom of my clients shoes because the red carpet can get a little bit slippery with the type of carpet they use. It guarantees that they won't slip and fall and have a big wardrobe malfunction."
Interviews and statements have been condensed for clarity.