To celebrate its 90th anniversary, Hawaiian Airlines treated passengers to a flight back in time.
Earlier this week, the airline recreated its very first flight which took place on Nov. 11, 1929. Flight HA1111 flew on the same day, route and time as Hawaiian Airlines' first flight from Honolulu to Hilo, with a brief stop in Kahului at 9:35 a.m. -- just as passengers did 90 years ago.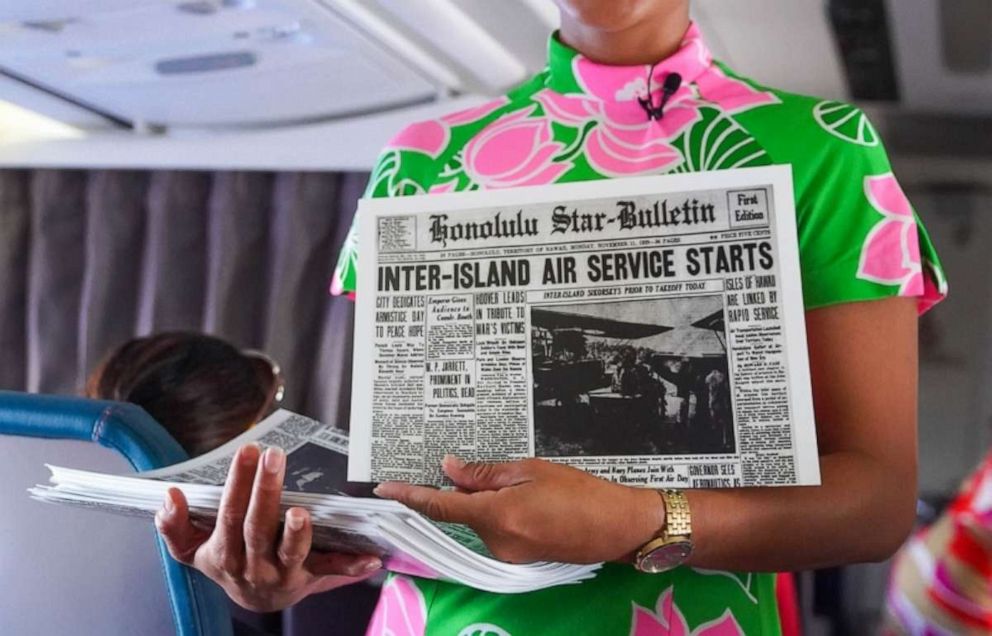 Flight attendants wore vintage Hawaiian Airlines uniforms from the 1960s through the '90s and distributed copies of the Nov. 11, 1929 issue of the Honolulu Star-Bulletin, where Hawaiian Airlines (then Inter-Island Airways) was the cover story.
Each traveler received a birthday card with a gift of 90,000 miles.