— -- Mexico has been a bargain destination for Americans for many years, thanks in large part to the strong dollar.
But this year, Cabo San Lucas gains extra-value appeal because new flights are coming online, especially out of California, and no less than 15 new resorts are opening their doors.
Cabo tourism took a hit when Hurricane Odile rolled through with Category 3 vengeance in 2014. But now, this quintessential beach destination is ready to reintroduce itself to the world. Here are a few favorite things to do in Cabo San Lucas for those who are new to the area or coming back after a while.
Skip the drive, fly
Flying in is the safest way to get here. You could do the 1,000-mile drive from San Diego, though that comes with its fair share of potential safety hazards. And, with Greyhound taking riders just over the border to Tijuana, you do have several bus lines that continue the trek south to Cabo from there.
The flight, though, remains the safest and most efficient way to go, with an increasing number of affordable alternatives, mainly from California airports. At the Cabo airport, you'll find plenty of options to get you to your resort, though pricing can be hazy; consider booking transportation through your hotel, which will use dependable companies, even if they're not the cheapest. To travel between Cabo San Lucas and San Jose del Cabo, ask about the Supercabos buses, which run from early morning until late at night every day.
Skip the all-inclusive resort, eat local
All-inclusives can be a great way to go if you're looking for a hassle-free all-you-can-eat-at-any-time-of-day experience. But just because a resort has 10 restaurants doesn't mean the food will always be great or genuinely Mexican.
Downtown Cabo offers a variety of restaurants that get high marks for their laid-back vibe and authentic cuisine, including affordable seafood havens like Omega Grill and Maro's Shrimp House. If you're dressing up for dinner out, make reservations at La Casona, Farallon or Lorenzillo's. Stop by Doggy Style on your way to the beach for some of the town's best hot dogs and fries.
Skip the swim, hang on the sand
Despite that glorious coastline, most of Cabo is not swimmable. Strong riptides and a fierce undertow can create drowning conditions, and much of the coastline is unmanned by lifeguards. That said, much of the sand in Cabo is sweeping and gorgeous, ideal for unwinding, sunbathing and wasting the day away.
Medano Beach is the largest swimmable beach in the area, and you'll find a bevy of resorts, bars and water sports here. Look for safe swimming conditions at Playa Palmilla, Playa Chileno and Lover's Beach, too.
Skip the tour, hire a taxi
Do not miss the famous Cabo landmark known as El Arco. This unique 200-foot arch-like rock formation, which marks the boundary between the Gulf of California and the Pacific Ocean, is easily one of the most selfie-inspiring spots in Baja California. You'll get glimpses of it as you head out on snorkeling adventures, chartered fishing trips or whale watching excursions.
Hiring a private water taxi will let you get up close and personal with the arch while avoiding the shoulder-to-shoulder crowds; go during low tide and you'll get to walk on the beach.
Skip the hotel gym, hit the bay
No trip to Cabo is complete without taking part in the plethora of water sports it has to offer. Guided tours abound -- just be sure to do a bit of homework to make sure you're signing up with the best fit for your ability level. There's diving, snorkeling and parasailing aplenty. Fishing charters take you to prime whale- and marlin-spotting locations.
If you're skilled enough, explore the waters by renting your own wave runner or, for larger groups, banana boat. When you're back on dry land, consider an excursion on horseback along the shore.
Skip the beach, take off
For a bird's-eye view of just how spectacular this area is, go high. Cabo Sky Tours uses powered hang gliders to whisk travelers high above many of Cabo's prettiest beaches, sand dunes and rock formations. Tandem tours last from 10 minutes to over an hour but carry only one adult at a time (or one adult and one child); the minimum age is 5. Tours by chopper are ideal for couples or families; check out Caborey Helicopter Rides and Avispa Aviation.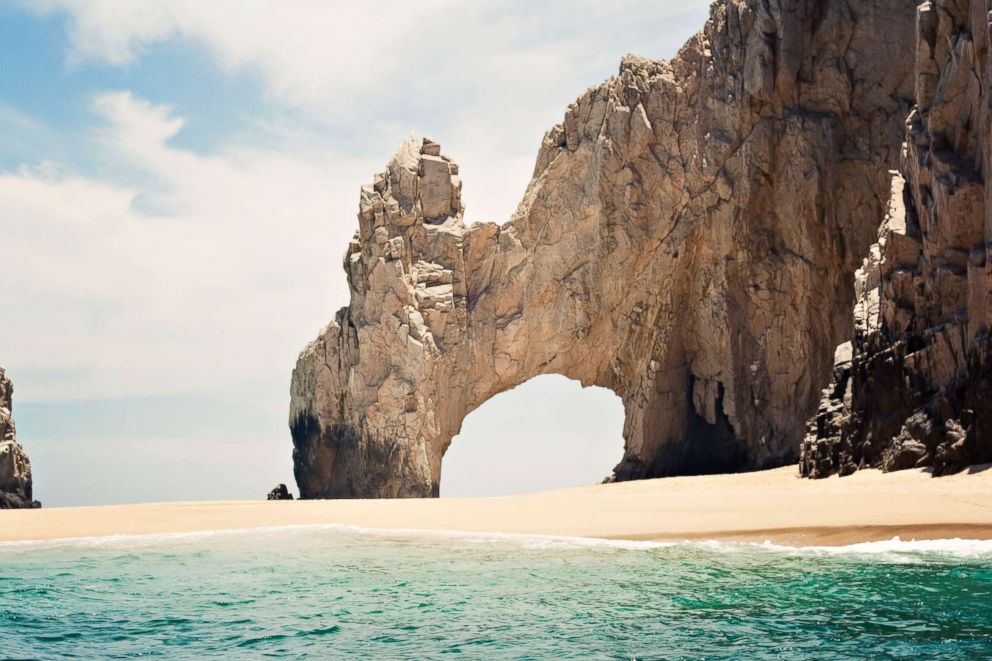 Skip the flight, zip away
You can stay closer to the ground without giving up thrills or views. Monster Zip Lines runs the longest lines in Cabo –- eight zip lines that run the length of nine football fields –- and allows you to take in sweeping canyon and desert views. Operated inside Wild Canyon Eko Park, which is home to dramatic rock formations and plenty of wildlife, the experience puts you at a height of 300 feet above the ground. Rides can be done solo, tandem or attached to multiple family members.
Skip the beach stroll, hop on an ATV
Cabo is the perfect place to explore by ATV. Guided tours take you both on the beach and across the desert that envelops much of this stretch of Baja California Sur. Most tours are geared toward beginners and feature semi-automatic all-terrain vehicles that don't require previous riding experience. And these tours are convenient: many ATV tour operators will pick you up and drop you off at your resort, or if you're a cruiser stopping in Cabo for the day, the marina.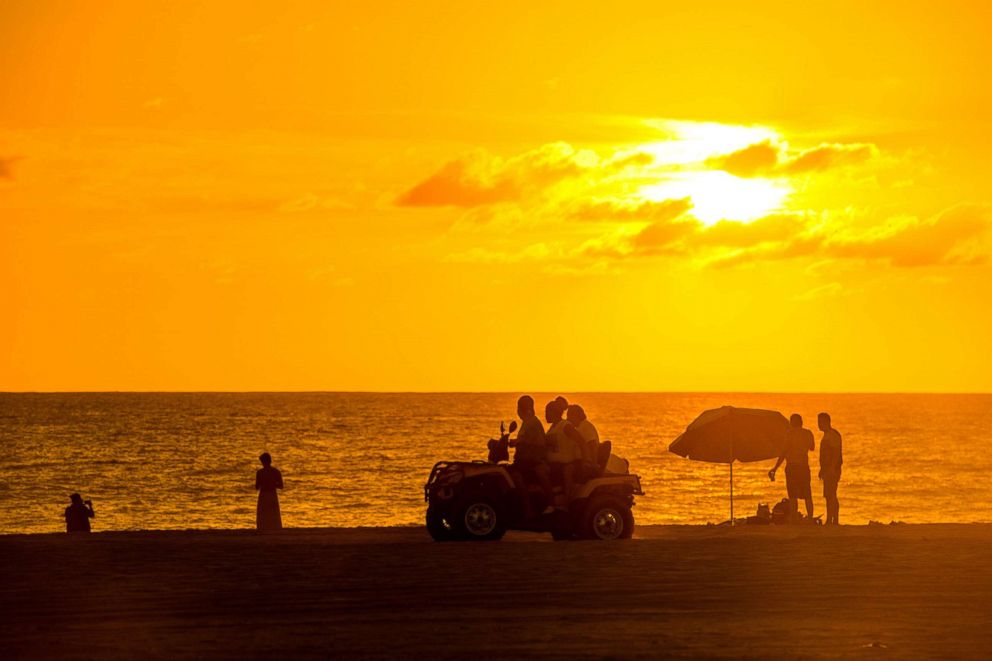 Take that ATV to the lighthouse
The Lighthouse of the False Cape, or El Faro de Cabo Falso, is a snapshot of Cabo history. Dating back to the late 19th century, this now-abandoned landmark signaled ships for more than 60 years, through 1961. Only its skeleton remains, but many intrepid visitors consider this an isolated, even romantic, location not to be missed; its location 500 above the ocean offers great views. The lighthouse is about 3 miles north of Cabo and can only be accessed by ATV, on foot or horseback.
Skip Cabo, day trip in Todos Santos
One of the best daytrips I've done out of Cabo is Todos Santos, a colorful small town along Baja's Pacific Coast, about an hour's drive north through the desert from Cabo San Lucas. At the foot of the Sierra de la Laguna mountains and along a sweeping coastline popular with surfers, historic Todos Santos dates back to the early 1700s. Being here is like stepping back in time, with dusty roads and timeworn buildings that ooze charm and make visitors feel like they're a world away. You'll find plenty of artisan shops, galleries and artsy homes, as well as an old church and eclectic museum that are open to the public. Have a meal here; menus feature daily catches reeled in by local fishermen.
Gabe Saglie is Senior Editor for Travelzoo, which features exclusive deals to and throughout Cabo San Lucas. Got your own favorite Cabo experience? Let him know on Twitter or Instagram: @gabesaglie.