Josh Libresco of San Rafael, Calif., got a letter from his health insurance company two weeks ago. When he opened it, he was shocked.
His insurance carrier, Anthem Blue Cross of California, had raised his premium by 39 percent -- resulting in a $300 monthly premium increase. The company cited the rising costs of health care as the reason for the increase on individual policy holders.
Instead of $858 per month, Libresco, a marketing researcher with a family of four, would now pay $1,192 for his coverage.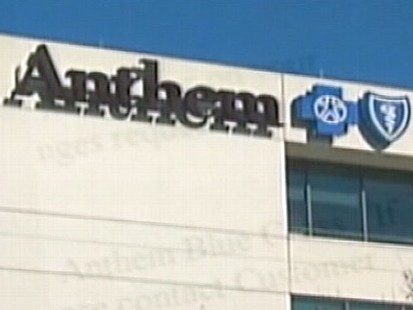 "I don't understand why they have to raise rates by 39 percent," he said.
Libresco isn't alone. All across the country, Americans are getting similar notices from insurance companies.
Nearly a million Californians with individual insurance plans have received letters from Anthem notifying them of the rate hike. The rate of increase varies, but some customers said the hike makes their insurance unaffordable.
"I really can't afford to spend $9,000 a year on health insurance," San Francisco attorney Pamela Fasick said of her premium, scheduled to increase 28 percent March 1.
"I would hate to give up insurance at this point in my life, but I wouldn't be able to pay that money out of my income without going into debt," she said.
Obama Administration Demands Rate Hike Justification
The Obama administration is demanding answers from Anthem, which is California's largest insurance firm. The administration is asking why the company is suddenly raising premiums on some customers by up to 39 percent -- more than 10 times the rate of inflation -- and points to the increase as another example of why a health care overhaul is necessary.
The increases were to have taken effect March 1, but Anthem has decided to delay the rate hike for two months while it works with the state of California.
The increase may be well ahead of national inflation rates, but so are the company's costs, Anthem's vice president, Brad Fluegal, told "Good Morning America."
Fluegal also noted that the company's increase is an estimated 25 percent on average, and that 39 percent was the "upper range."
Companies Raise Rates While Making Record Profits
"Healthcare is very expensive," he said. "The amount that we get charged by hospitals (is) going up. Pharmacy costs are going up about 13 percent. And because of the difficult economy, what we're finding is, a lot of younger and healthier individuals are dropping their coverage."
Because those younger, healthier people are dropping their coverage, the sick people who still have insurance must pay more. Some critics find the argument outrageous.
"Anthem is totally wrong to blame this on rising medical costs," said Richard Kirsch, the national campaign manager for Health Care for America Now, an advocacy group that supports the president's reform plan.
Kirsch said the rate increases are coming at a time when insurance companies are posting record profits. Five of the nation's largest carriers had a combined $12.2 billion in profits in 2009.
Anthem Blue Cross's parent company, WellPoint Inc., earned a record $2.7 billion in profits for the last quarter of 2009. Its quarterly sales grew to $19 billion, up 26 percent from $15.1 billion in the comparable 2008 period, Health and Human Services Secretary Kathleen Sebelius has said.
Sebelius has insisted that the company justify the rate increase in detail to her agency. "We need to make sure that companies are spending their money on health claims, not on overhead costs," she added.
Fluegal, though, says insurance company profits are not really the key factor driving health care cost increases. He said the bigger issue is the need to better control medical costs.
Some critics point out that insurance companies are canceling costs by canceling sick peoples' policies.
Asked whether Anthem would be willing work out payment plans with customers who couldn't afford the rate increases, Fluegal replied: "Well, we would encourage people … to give us a call."
Libresco did just that, and an Anthem representative directed him to a different plan that could save him $90 a month, but that plan decreases the number of doctors' visits and increases prescription costs.
ABC News' Jake Tapper and The Associated Press contributed to this report.
Click here to return to the "Good Morning America" Web site.