The father of missing actor Andrew Koenig fears his son's bouts of depression are behind the "Growing Pains" actor's disappearance, but police believe Koenig could be lying low.
"He's been depressed," his father, "Star Trek" actor Walter Koenig told ABC News. "He's trying to get ahead in this business, and he's been working at it a long time."
Koenig, 41, who played Richard "Boner" Stabone on the 1980s sitcom, was reported missing last week in Vancouver, British Columbia.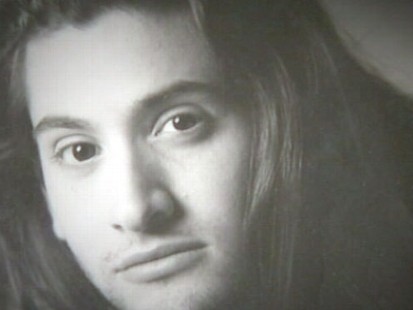 Vancouver police Constable Tim Fanning told ABC News that they hope hope Koenig is alive but, "they cannot speculate whether he is alive or deceased."
Fanning said they had been monitoring his bank accounts and cell phone, but the electronic trail ended Feb. 16.
Some friends told ABC News that Koenig was being treated for his depression, and that although it would not be out of the question for him to want to disappear for a while, they're worried about his safety.
Vancouver police said they are tracking Koenig's bank account, phone and credit cards, but have they have not said whether there has been an activity since Koenig was reported missing.
Koenig largely dropped out of the spotlight after playing the role of the goofy sidekick to actor Kirk Cameron's Mike Seaver on "Growing Pains."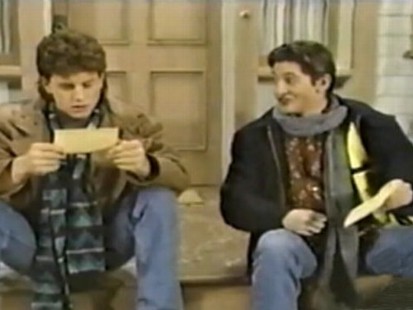 Cameron released a statement Monday asking his one-time friend to call him.
"Although I have not had contact with him for many years, I can remember many of the fun times we had on the set of 'Growing Pains,'" Cameron's statement read. "I am praying for his family during this time of distress and for his safe return. Andrew, if you're reading this, please call me. Mike and Boner could always work things out when they put their minds to it. I'm praying for you, pal. Hope to hear from you soon."
Though Koenig lived in California, his father said he felt at home in Vancouver.
"He went up there to see his friends," he said. "He has some very close friends up there, and Vancouver is the place he really felt most comfortable."
Friends Fear the Worst in Case of Missing 'Growing Pains' Actor
Lance Miccio, who has known Koenig for seven years and collaborated with him on multiple projects, told ABCNews.com Monday that early this month, the actor told him he didn't want to work anymore.
"He's been my editor on about 15 projects. I told him, 'Look, I have a new gig, are you interested in working?' And he said, 'No, I'm not,'" Miccio said. "Then I invited him out for drinks to talk and see where his head was at, because I knew he wasn't feeling great, and he declined on that."
Then, while Miccio was out of town, Koenig then dropped off a bag of belongings and gifts at Miccio's door.
"I was away, I was in Florida, and he dropped off a bag of things of mine that he had," Miccio said. "He hooked it on my doorknob -- a plastic bag of video tapes and stuff we had worked together on. Even gifts I had given him. He just returned everything, with no note or anything."
Miccio speculated that Koenig's trip from his Venice, Calif., home to Vancouver, where he once lived, may have had a dark motive. He noted that Koenig "suffered with depression and "would get down easily."
"He liked to go to Vancouver because it's beautiful and quiet, it's his favorite place in nature," Miccio said. "One of the films we did together, 'Living the Blues,' it's about a manic depressive musician who went to a spot in nature that he loved and took his own life. I'm not saying that's what happened with Andrew, but it has occurred to me."
According to police in Vancouver, Koenig was visiting friends in West Vancouver when he disappeared. He was scheduled to return home to California Feb. 16; police were notified two days later when he didn't arrive.
"Andrew has recently been despondent, and his family and friends are concerned for his well-being," police said in a statement released Sunday. "He is white, 5'5" tall, 135 lbs., with long, brown shoulder-length hair and brown eyes."
"Andrew, who once lived in Vancouver, liked walking in Stanley Park," the statement continues. "Anyone who sees Andrew or has information about his whereabouts is asked to call 911."
Stars Publicize Andrew Koenig Search Through Twitter
Hollywood has taken to Twitter in an attempt to find the actor. Stars including Alyssa Milano, Sarah Silverman, Alyson Hannigan, Greg Behrendt have publicized Koenig's disappearance with their tweets.
Friday, Silverman (@SarahKSilverman) tweeted, "ANDREW KOENIG was last seen in VANCOUVER on Feb 14. If you know his whereabouts, tweet #andrewkoenigmissing."
Koenig also appeared on "Star Trek: Deep Space Nine" and played The Joker in 2003's "Batman: Dead End."
According to Miccio, Koenig, who was working on comedy, hated being known for his "Growing Pains" role and "Star Trek" connection.
"When I introduced him to people, he said, 'Never say my dad's Chekov and never say I played Boner,'" Miccio said. "He didn't want to be known as Boner his whole life. That's something that affected him."
Lisa Fletcher contributed to this report.