A new pitch for the creation of a consumer watchdog agency has stirred up a lot of buzz because it includes a popular reality-TV star poking fun at her own controversial cosmetic surgery procedures.
In a spot produced by movie director Ron Howard for the humor Web site FunnyOrDie.com, Heidi Montag, the star of MTV's "The Hills" who famously underwent 10 cosmetic surgery procedures in one day, playfully mocks her surgery.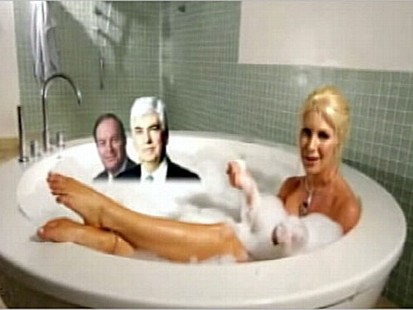 "With hidden fees and standard interest rate increases, that $11,000 jaw line can end up costing upward of $50,000," she said in the short feature. "Being in debt for elective surgery is bad enough, but when I think about the thousands of Americans whose only method of paying for food is with credit cards, it's enough to make me cry without moving my new face.
"A consumer agency will stop banks and credit card companies from being such sleazy jerks," she added.
Advocacy Group Employs Unorthodox Techniques
Montag's spot is part of the unorthodox marketing technique employed by Americans for Financial Reform, the group that joined with Funny Or Die to create clips that would get the public's attention. So far, the campaign seems to have achieved that goal.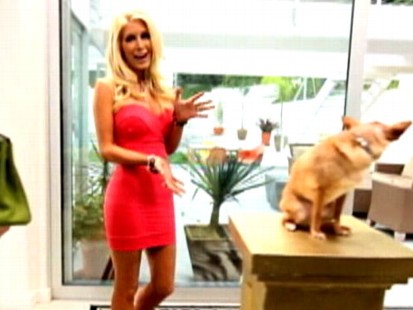 Since it was posted Tuesday on FunnyOrDie.com, the Montag clip had received more than 765,000 views, according to the site.
An earlier spot featuring mainly former "Saturday Night Live" comedians reprising their roles as former U.S. presidents also proved popular.
In the sketch titled "Presidential Reunion," President Obama, played by cast member star Fred Armisen, dreams about getting a late-night surprise visit from former presidents George H.W. Bush, George W. Bush, Bill Clinton, Gerald Ford, Ronald Reagan and Jimmy Carter.
In the dream sequence, the former presidents give him pointers about the need for the creation of the Consumer Financial Protection Agency.
Ronald Reagan was played by Jim Carrey. Michelle Obama was played by Maya Rudolph.
The other presidents were played by Chevy Chase, Darrell Hammond, Dan Aykroyd and Dana Carvey.
Questions Arise About Purpose of Agency
The Consumer Financial Protection Agency would protect borrowers from predatory lending practices.
The group pushing for it -- Americans for Financial Reform -- describes itself as a coalition of more than 200 national, consumer, labor, investor, civil rights, community, small business and senior citizen organizations that want Congress to bring about meaningful reform.
In a statement last week, Heather Booth, executive director of the organization, said Americans for Financial Reform supported the creation of a strong and independent Consumer Financial Protection Agency, but that it has yet to see a "real proposal" for it.
"When we see one, we'll evaluate it based on our concern that the agency be effective and not a captive of the forces that either caused the financial meltdown or failed to exercise their regulatory responsibilities," she said. "We need real protection for consumers from a still out-of-control financial sector, that's our bottom line."
An agency to protect consumers financially would appear to be an easy sell, but many people don't want it, and those who do disagree on how it should be run.
Some people fear that it will hurt business, while others want it housed at the U.S. Department of the Treasury or the U.S. Federal Reserve. Others say it should be independent.
Sen. Chris Dodd, D-Conn., is in charge of the effort. He worries that a protracted fight over the agency could tank the larger overhaul effort.
"If we fail again at this hour, our economy will be vulnerable to yet another crisis," he said.
Even Dodd has a role in the Montag video.
The end of the clip shows the reality star in a suds-filled bathtub. While she talks about the benefit of the legislation, an image of Dodd and another of Alabama Republican Sen. Richard Shelby -- another key figure in the reform debate -- pop up in the tub with Montag.
Even the Pentagon has also added its voice to the growing clamor for reform.
In a no-nonsense letter to the U.S. Department of the Treasury, it outlined the large numbers of "service members falling victim to predatory practices … and discriminatory lending."
It added: "Personal financial readiness of troops equates to mission readiness."
Click here to return to the "Good Morning America" Web site.