— -- Julia Roberts is "going blue" for her latest role in "Smurfs: The Lost Village," a film she's glad she can add to her repertoire of movies that her three children can watch.
"The Smurfs are this odd little colony of creatures that have stood the test of time," Roberts told ABC News' Michael Strahan. "They were around when I was young, and my kids played with them. The movies are always so sweet and fun and I thought, 'Yeah, I want to be a Smurf.'"
The Oscar-winning actress added that when her children are older, there are certain films of hers she's "really looking forward to" them being able to enjoy.
"I can't wait for her to see 'My Best Friend's Wedding,'" Roberts said of her daughter. "I mean that'll be sweet, you know? I think they'll be pleased with how I spent my 20s and 30s."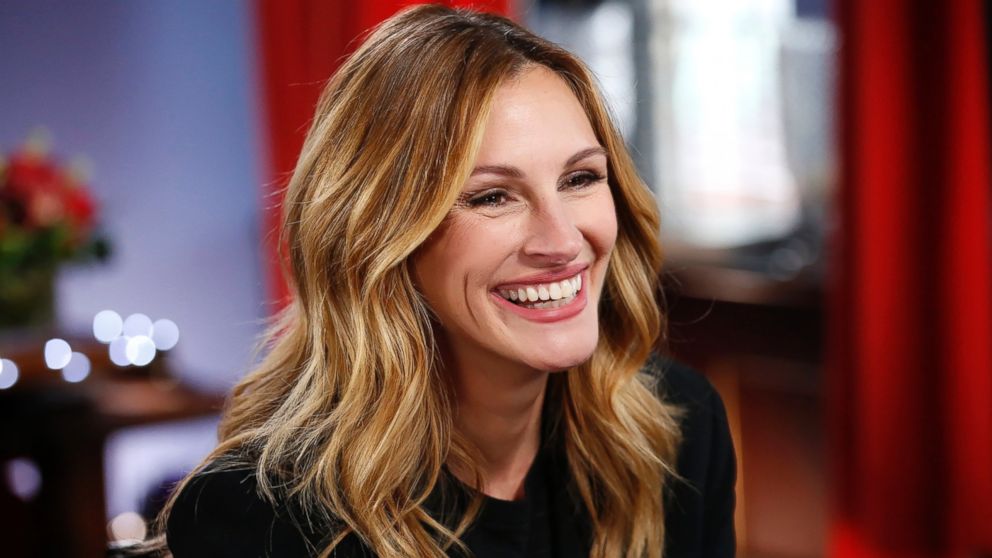 For now, her children can look forward to hearing their mom on the big screen as the fearless, wise new character Smurfwillow.
"I feel like that's always with the Smurfs," said Roberts. "It always has this little jewel of an idea of everybody understanding and getting along and sharing this joyful experience of life — kindly."
Roberts knows a thing or two about living joyfully, not only as an actress but as a dedicated wife and devoted mother of three.
Her favorite thing about being a parent?
"I love it all," she said. "I mean, I love it when it's easy. And I love it when it's challenging. And I love being able to go to bed at 8:30."
She continued, "You're allowed to not only appreciate the weekends in a new way again, and Christmas holidays in a new way again, and summer vacation is a whole new joy. It's such a great learning experience. They're such great teachers, young people. Their point of view is so unique."
Her family and her peers are what personally inspire her the most.
"There's nothing more thrilling than creating a piece of work and feeling like you have some triumph to bring home and lay at the feet of your family," she said.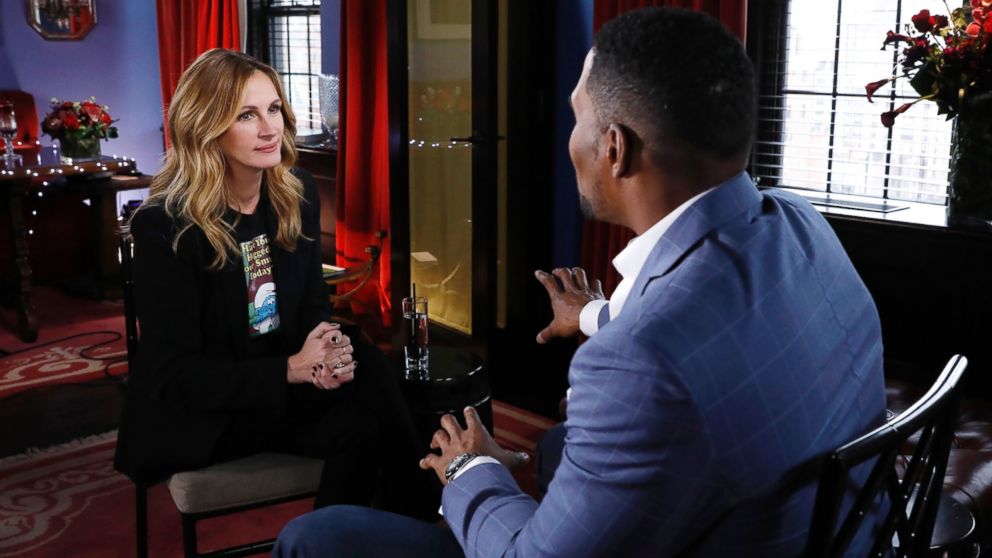 Roberts is also not afraid to share her point of view, recently adding her name to an open letter advocating for gender equality.
"It really is the biggest chasm of humanity, that we can't embrace the things that make us different and appreciate each other regardless of those things," she said. "Everybody is so frustrated with how challenging it all is. And that 'why can't you believe what I believe?' and 'why can't you understand and do it my way?' and it's just not how it's ever going to work. And I think the sooner everybody can take a big breath and just embrace, the sooner we'll get to a more joyful noise in the world."